Whenever it's time to travel, there's often a lot of planning stress. That stress usually increases if you see that your passport is about to expire. Luckily, it's possible to renew your passport in Nashville without having to wait in long lines. With just one click you can have your passport renewal ready.
This is important since it was only possible to renew passports by going to the offices of the United States Department of State. Nowadays, that's not strictly necessary.
If you want to know more details about how to get your passport renewal online, then we invite you to read the FAQs below. Rest assured that several questions will be resolved.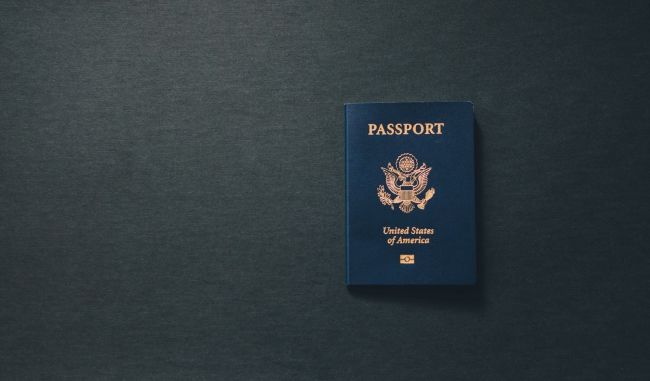 Frequently Asked Questions
What is a passport renewal?
The passport renewal is an official process that permits you to update this document so you can use it legally. Many countries won't allow you to enter their borders with an expired passport, and there are even cases in which you need to have at least 6 or 3 months of validation.
As you can see, that's why it's so important to renew your passport before it gets expired. You surely don't want to find any trouble in a foreign airport.
How do I know if I can renew my passport in Nashville?
You can verify this information by answering the following questions:
Do you have your passport in your possession at this moment?

Is your passport undamaged?

Did you get your passport when you were 16 years old (or older)?

Did you receive your passport in the last 15 years?

Did you get your passport in your current name or can you document your name change?
If you answer "yes" to all of these, then you're ready to apply for your passport renewal online. But if you find it difficult with any of these requirements, then you'll only be able to renew it in person.
What documents do I need to apply online with iVisa.com?
The documents that iVisa.com asks you are easy to fulfill. Plus, you may already have some of them. Here's the list of the things you need to put together before you start the online application process:
A scanned copy of your passport main page (it must be clear).

A passport-size photo. You don't need to go to a photo studio, you can use My Passport Photos to get your photo easily.

A valid e-mail address to get your renewal.

Valid Payment Methods – iVisa.com allows you to pay with credit or debit cards, but you are free to use PayPal as well.
What are the processing times and prices to renew my passport with iVisa.com?
The price will depend on how fast you want your renewal. The faster you want your passport renewal, the more you'll have to pay. These are the options:
Standard: You'll wait 5 days and pay USD $104.99

Rush: You'll have your passport renewal in 3 days if you pay USD $156.99

Super Rush: This is the fastest alternative. You'll only wait 36 hours, but you'll have to pay USD $219.99
How can I send my passport renewal form?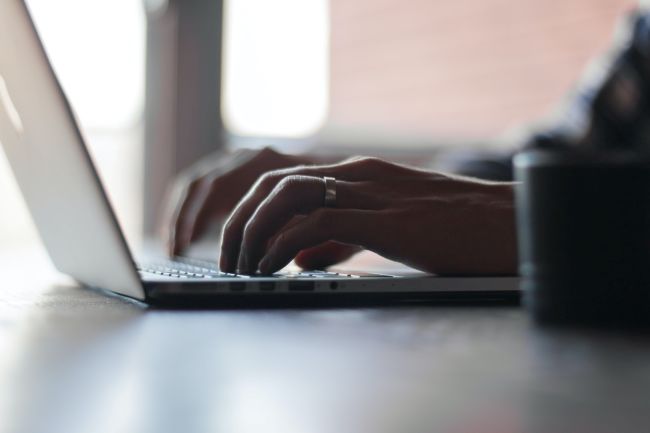 You must follow certain steps to get your passport renewal through the official U.S. Government website. They're not troublesome, but they require a lot of time and dedication.
The first step is to download your Passport Renewal Application form and fill it out with the information required. The second step is to submit your most recent passport and you also to upload your passport-size photo. The next step is to calculate your fees to know how much you'll pay. The last step is to send the application and wait for your renewal appointment. You'll receive a tracking number via e-mail to get the notification once it is ready.
How can I renew my passport online with iVisa.com?
iVisa.com designed an effortless process to obtain the passport renewal, so you don't waste time in a long row at a Government office and you don't stress about the burocreatic process on the official website. Nevertheless, if you need help, you can contact iVisa.com's customer support 24/7.
To get your passport renewal, you have to follow these steps:
1.First, fill the form with your information. In this step, you also have to select a processing time for your application.
2.Second, review the form, check that everything is correct and proceed with the payment. Be careful in this section, because one mistake could invalid your passport renewal.
3.Third and last, upload the documents required to finish your application. After that, you can click on the submit button and let iVisa.com finish the rest of the work.
How much time do I need to apply online?
iVisa.com has a modern and user-friendly system, so you don't need more than 15 minutes to complete the online form. It's the same amount of time you could spend eating a snack, so it's an excellent alternative for you, even on a busy working day.
When should I apply for my passport renewal?
It's recommended to apply for this process at least two weeks before the departure date. Of course, you can apply anytime if you're not planning a trip.
Can I find a passport renewal in Nashville during the COVID-19 Pandemic?
As you might know, the COVID-19 Pandemic is affecting everyone at the moment. That's why you might find a reduction in passports operations. You should also know that the U.S. Department of State recently stated that it was extremely important to prevent the spread of the COVID-19, so the expedited passport processings are suspended for now.
Take note of that information before planning a trip. We recommend you to read the information the U.S. Government offered on this website to avoid any trouble. On that website, you can also read more travel advisory tips.
You can also read the last articles on our blog to get more details about this topic.
Where can I find more information?
Don't worry too much if you still have questions about the passport renewal, we're ready to assist you. You can reach out to our customer service or explore iVisa.com's website.
Remember that you cannot only get your passport renewal through iVisa.com's website, but you can also find information that could be important for your travel. Don't hesitate to contact us anytime!