Opposite to the process for a 16 years old child or an adult, to renew an underage child passport, parents must complete a long procedure and meet more requirements. The US Government created more strict rules for child passport renewal to protect them from dangers like trafficking or abduction.
To help you make it through the process like a pro, in this blog, iVisa.com shares with you relevant information to answer how can a child get a passport renewal?. However, you may be interested in renewing your passport for an upcoming trip with your whole family. And for that, next, we briefly show you what steps you should follow to take advantage of our passport renewal online service for 16 years old or older.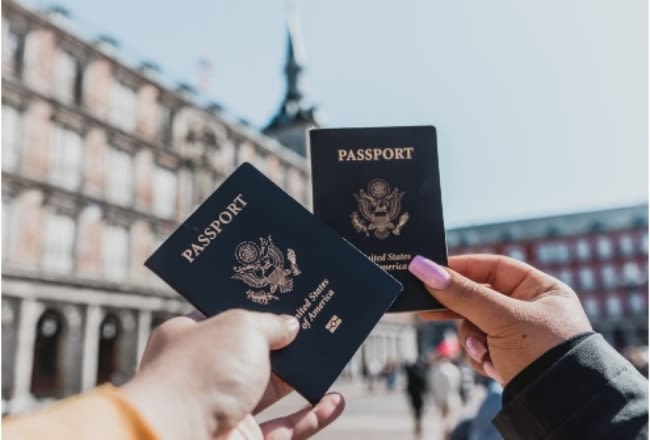 How to apply online for an adult passport renewal with iVisa.com?
Before answering: how can a child get a passport renewal? We would like to show you how to apply online for an adult. The process is simple and allows you to complete most of the steps from home. After sending your online application, you receive a passport renewal kit right at your door.
Enter iVisa.com and fill out the online form.
Upload a recent photo of you (Full face, front view, high-resolution image recommended).
Pay for the US Government fee and iVisa.com fee.
Get your passport renewal kit, follow the instructions and take your package to the nearest mailbox or post office.
Track your process with our frequent updates
Get your passport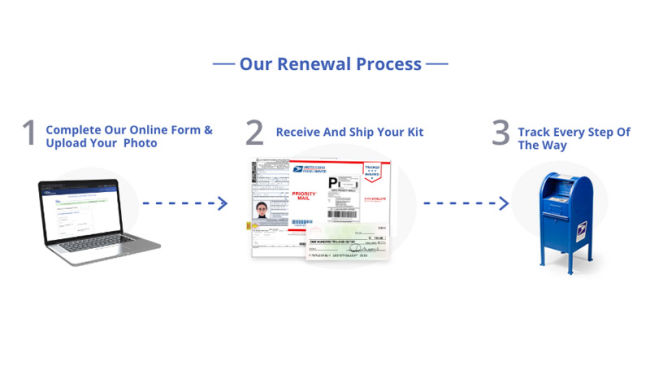 If you chose the US Government standard service for USD 130, you should expect your new passport in 8-10 weeks. Or in 4-6 weeks if you choose the US Government expedited service by an extra fee of US 60.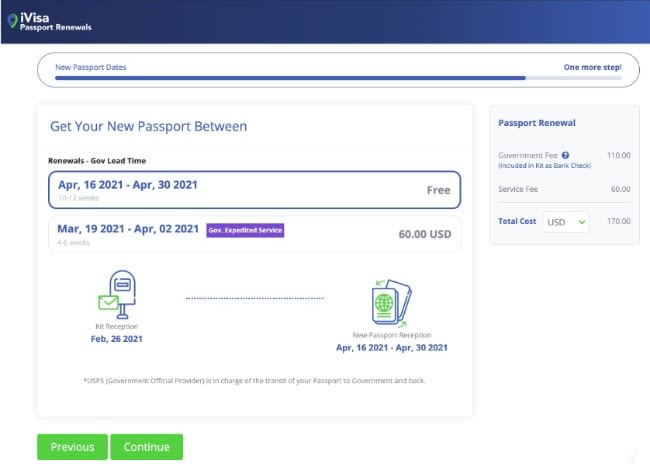 The passport renewal kit by iVisa.com contains all you need to start the second stage of the process:
A prefilled DS-82 form. Ready for signing.
A Passport Style Photo stapled to the DS-82 form.
A bank check. (to pay the US Government fee).
A US Postal Service envelope.
The cost of the renewal kit varies depending on how soon you need to receive it.
Select Kit Shipping Time: Same Day Free Shipping (cut-off 2pm EST) for $72
Select Kit Shipping Time: 2 Day Free Shipping for $60
Select Kit Shipping Time: 4 Day Free Shipping for $40
The online passport renewal application helps you avoid long hours at a waiting line and visiting a crowded passport acceptance office. Find answers to the question: how can a child get a passport renewal? Next
Frequently Asked Questions
Can a child apply for an online passport renewal with iVisa.com?
Children under 16 are not eligible for the online passport renewal service. Minors whose passports have expired or are near expiration must appear at a passport acceptance office with both parents and apply for a new one as if for the first time. To answer: how can a child get a passport renewal? iVisa.com share more details in the next sections.
What are the steps to renew my child passport?
Children under 16 years old cannot apply for a passport renewal. They must apply for a new passport as if for the first time. The steps are:
Download, print, and fill out the DS-11 Form. (Do not sign the form until the acceptance agent asks you to do so.)
Gather the supporting documents
Visit a passport acceptance office.
Present the documents to the acceptance agent.
Do you still wonder: how can a child get a passport renewal? Find the answer right below.
What are the requirements you should meet to get a new passport for your child?
The list of required documents includes:
Child evidence of US citizenship - Birth certificate issued by the local authorities
Current passport in good condition - Whether it is expired or not
Proof of your relationship with your child (both parents)
A photo ID of you (both parents)
A copy of both parents ID
For information about times and costs for your child's new passport, we recommend you to visit the US Government website.
iVisa.com Recommends
When visiting Perú, everyone immediately thinks about Machu Picchu. Well, if you believe this is the only thing to do in the cradle of the Inca civilization, you may be missing the best part of your trip. The most recommended activities in Perú are spread around the country, far from each other, but ready to reward the traveler who visits them. The Titicaca lake, the highest sailable of the world, is placed near the city of Puno, at 3.800 meters above sea level. This big lake presents to tourists unforgettable views where the sky seems to fuse with the blue waters like an endless mirror. The Huacachina Oasis is one of the few natural oases left in the Americas and another worth-to-visit place in Perú. It is located 5 kilometers away from Ica, in the middle of the coastal desert. Its green emerald waters are surrounded by Palm trees and all the infrastructure required to provide leisure and fun activities to tourists.