You can renew your passport in Hyderabad at the US Consulate General. You can either do it in person or through the mail. Remember that iVisa.com offers an online service to renew your passport only if you are located in the United States. Our expert team will make sure your application is 100% compliant with US Government guidelines.
Our service is available for US citizens with a valid US passport currently living in the United States. We can help you with the details about the passport renewal in Hyderabad.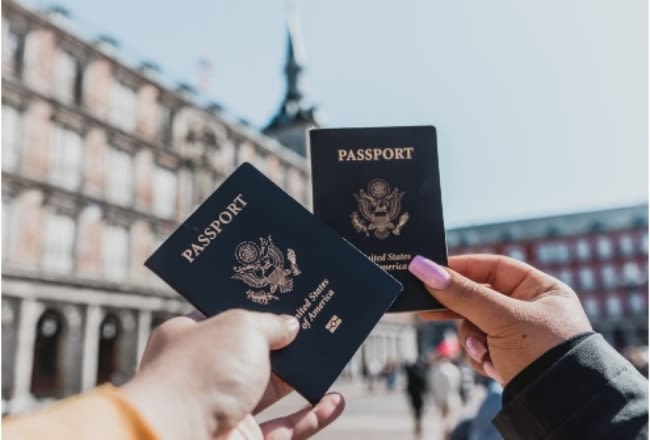 How does the Passport Renewal in Hyderabad work?
The passport renewal process in Hyderabad goes as follow:
Complete the DS-82 form and print it. Proceed to pay the government fee at the consulate whether with cash, credit card, or demand draft. If you send the application by mail, the consulate will only accept a demand draft.
Submit a passport photo, your current passport, and your social security number with the application.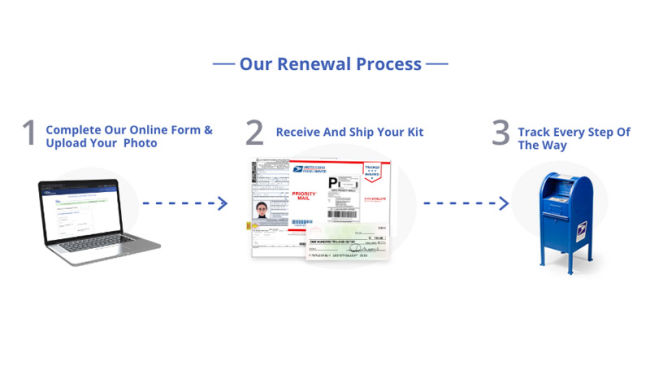 In case you are located in the United States, the whole process can be done online. You can acquire our passport renewal service from the comfort of your home. If your trip is less than 6 weeks away, we can't help you as the standard process takes 10 weeks. Keep checking the passport renewal in Hyderabad.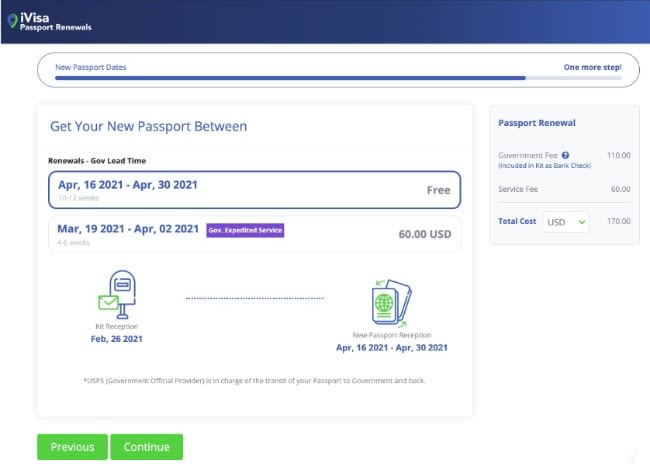 Frequently Asked Questions
Can I renew my passport online in Hyderabad?
Unfortunately, this is not possible. If you are living in Hyderabad, you can only renew your passport by visiting the US Consulate or by sending your documents by mail. Follow our instructions about the passport renewal in Hyderabad.
If you want to try our online service and you are currently in the United States, we are ready to help you.
Who is eligible to get the passport renewal service in the US?
Only US citizens with US passports can apply for our passport renewal. Also, you need to comply with these standards:
Your current passport must be in your possession.
Your passport must not show any damage.
You are over 16 years old.
The issued date in your passport is within the last 15 years.
Your current name is shown on your current passport.
You obtained your current passport after or at 16 years old.
Let us help you with the passport renewal in Hyderabad.
Does iVisa.com need my current passport?
No! Our team doesn't require any documentation from applicants. We only need you to receive a kit with these items:
A DS-82 Form ready for your signature.
A printed and stapled passport photo.
The US government fee in a bank check that you must pay before finishing the process.
A USPS envelope with the postage.
Sing the paper forms, carry your current passport, and take all the documents we sent to the closest mailbox. Now, you only need to expect your new passport! We can help you with the passport renewal in Hyderabad.
How long does it take to get my new passport in the US?
It depends on the service you acquire from the US Government:
Standard process, they will process your new passport in 10 weeks.
Expedited process, your new passport will arrive in 4-6 weeks for an extra fee of USD 60.
Keep checking the passport renewal in Hyderabad.
How much does it cost to renew my passport?
It's USD 130 for the US Government fee. Also, pay the iVisa.com fee, which will depend on these options:
Select Kit Shipping Time: Same Day Free Shipping (cut-off 2pm EST) for $72
Select Kit Shipping Time: 2 Day Free Shipping for $60
Select Kit Shipping Time: 4 Day Free Shipping for $40
Learn more about the passport renewal in Hyderabad with us.
iVisa.com Recommends
Having a new passport means you can travel anywhere in the world. What a better place to start than Spain? Explore Barcelona, a coastal city that has everything you would like. Start with the Sagrada Familia Basilica. This magnificent building that is still not finished shows you a unique Gothic style designed by the famous Spanish architect Gaudi. Other spectacular places designed by Gaudi are the Park Guell, Casa Batlló, and La Pedrera. These beautiful sites are colorful, unique, and extraordinary. Admire the facades and interiors. They are fascinating.
Continue with La Rambla. This huge boulevard is famous for its restaurants, shops, and art galleries. We recommend visiting the local market, where you can find fresh produce. Also, enter one of the restaurants and have some 'tapas', the famous local delicacy. Spanish food is delicious. Visit Montjuic and get one of the most incredible views from the city. The fountains and the beautiful palace on top will make your whole trip worth it. Continue exploring more cities in Spain or more countries around Europe.