If you are in Jacksonville, and you need to renew your U.S. passport, iVisa.com has good news for you. Now, you no longer need to go to a passport acceptance office to get your new passport. Thanks to iVisa.com's new online service, you can complete the entire application process from your home, and you can have your new document delivered to your door. The requirements to access this service are very simple and thanks to the online application form developed by our experts, you can complete the process in an average time of 15 minutes. Best of all, you avoid spending long hours in a waiting line at a government office. In this article, we show you how to start your passport in Jacksonville Fl. in 2021 through the online application service.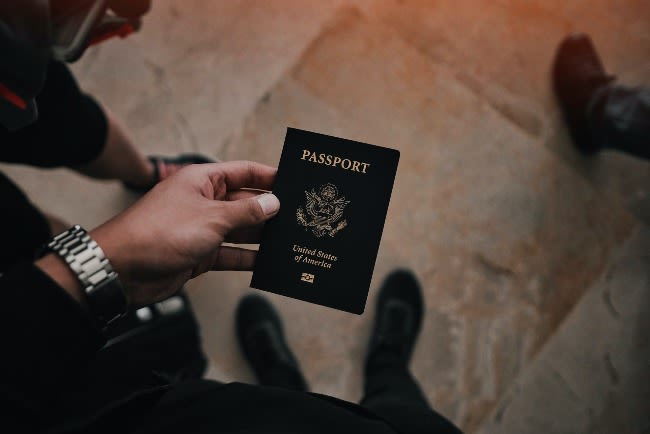 What is the process to renew my passport with iVisa.com?
To process your passport renewal in Jacksonville Fl. with us, do the following:
Enter the application page at iVisa.com and fill out your online form. Attach an updated photo of yourself, and make the payment for both services: the iVisa.com passport renewal kit and US Government.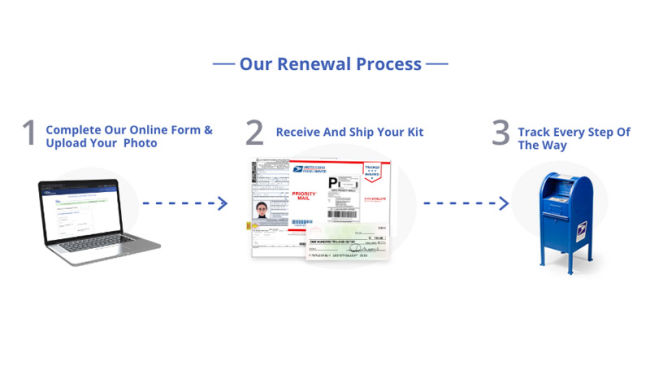 Receive your passport renewal kit, sign the DS-82 form, put all your documents (including your passport) in the USPS envelope and drop your kit in the nearest mailbox.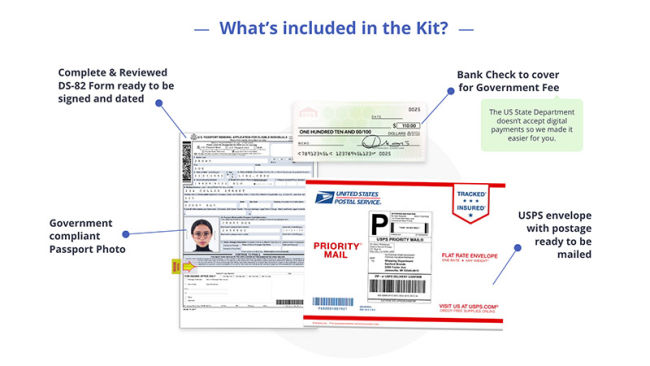 Follow the progress of your application with our frequent updates. Get your new passport at home from 6 to 10 weeks depending on the service you chose during your application.
Next, we share more info about how to start your passport renewal in Jacksonville Fl.
Frequently Asked Questions
Am I eligible for the online passport renewal?
There are three basic conditions you should meet to be eligible for the online passport renewal in Jacksonville Fl.: Being a US Citizen, with a valid US passport, and currently residing in the United States. If you do, it is important also to check the following requirements:
You must be at least 16 years old.
Your valid passport is at hand.
Your passport is in good condition.
Your passport was issued within the last fifteen years.
Your passport and your ID show the same name.
What if I need my passport sooner than 6 weeks?
Even under the US Government expedited service, the whole process for your passport renewal in Jacksonville Fl takes an average time of 6-8 weeks. This means, there is a big chance you will not receive your document on time. If you need to get your new passport sooner, we suggest you contact the US Government services or go to your nearest passport acceptance office to check out your options.
Do I need to share my SSN with iVisa.com?
Yes, your SSN is required to complete the basic requirements by the US Government. However, iVisa.com guarantees your data is only used for this purpose. We do not share your information with other third-party services by any circumstance. We work under the GDPR (General Data Protection) and the CCPA (California Consumer Privacy Act).
Is it necessary to send my passport to iVisa.com?
No. Your online passport renewal in Jacksonville Fl. is processed with the information provided by yourself in your online application form. However, remember to send your passport together with your renewal kit at the final step.
How much does it cost to renew my passport with iVisa.com?
To know the final price of the service for the passport renewal in Jacksonville Fl., you should consider the following options:
The passport renewal kit from iVisa.com should arrive in:
Select Kit Shipping Time: Same Day Free Shipping (cut-off 2pm EST) for $72.
Select Kit Shipping Time: 2 Day Free Shipping for $60.
Select Kit Shipping Time: 4 Day Free Shipping for $40.
Depending on your needs, the US Government service offers two alternatives:
Standard service. 8-10 weeks for US 130
Expedited service. 4-6 weeks for US 130 plus an extra fee of US 60
What happens if my application is rejected?
Receiving a denial from the US Government for the passport renewal in Jacksonville, Fl is rare if you followed the instructions carefully. Anyway, if your request is rejected, iVisa.com refunds 100% of the fee you paid for the passport renewal kit.
iVisa.com Recommends
When considering places to visit, Spain is one of the best options you could find. It holds a combination of unique culture, amazing landscapes, exquisite architecture, world-renowned cuisine, and great history. This is why it could be hard to see and do everything this European country has to offer in a single trip. However, here is a shortlist of the most recommended activities for your visit to Spain.
Visiting Barcelona, one of the most amazing cities in the world. This cosmopolitan city combines a modern lifestyle with the tradition of Spanish culture.
Spending an entire day at Museo del Prado (Prado Museum). This place holds one of the most important art collections in the world.
Touring Alhambra de Granada, known as the eighth wonders of the world. This place was declared a world heritage site by Unesco.
Climbing the stairs of the tower of Cathedral Santiago de Compostela.