You will be able to process your passport renewal in South Africa through the embassy in Cape Town, Durban and Johannesburg. The cost is always the same but the processes will depend on the individual consulate that you attend. Save yourself stress and bother by renewing your passport directly from your home in the USA. Thanks to the travel experts at iVisa.com, now you can carry out the whole procedure with just a trip to the post box at the end of your street. Let's find out how it works.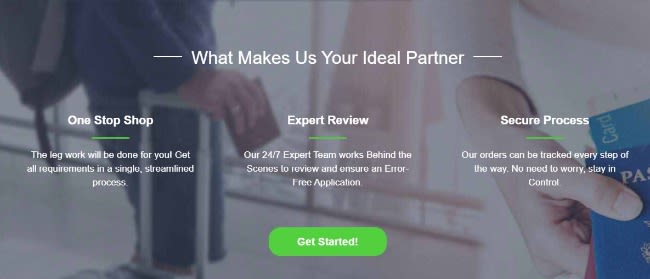 How do I renew my passport with iVisa.com?
To renew your passport without the usual stress and bother involved in searching for applications and visiting the post office, apply with iVisa.com:
Complete the online form and upload a passport photo. Pay the Government fee along with the iVisa.com service fee online.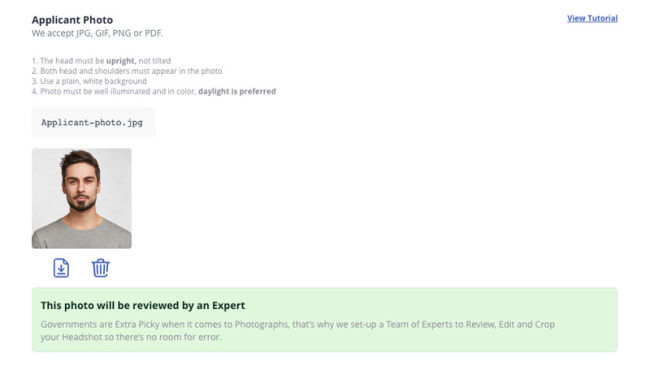 Just wait for your postie to bring you our simplified kit. We will post out a bank check for the U.S. Government fee, as that's the payment method accepted by the Department of State. Once you complete the instructions included in the pack, simply seal the envelope provided and take it to the post box.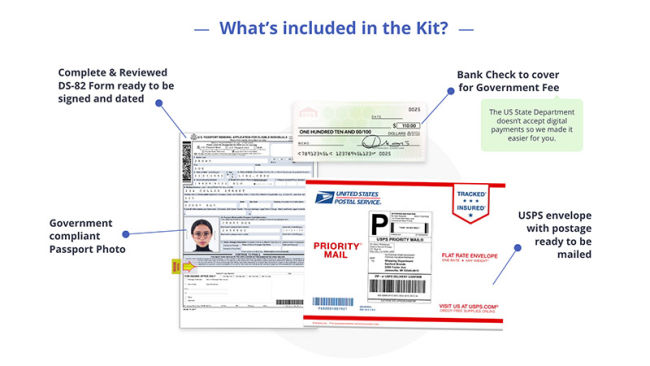 Track your passport renewal with the details we provide for progress checks.
Always allow at least six weeks for passport renewal, so it's important that you don't schedule any international vacations until your new passport has arrived. Passport renewal in South Africa can take between 7 and 10 working days.
Frequently Asked Questions
Is every American citizen eligible to use this passport renewal service?
Passport renewal in South Africa involves a visit to one of the three embassies, but now you can do it from a US address without the need to speak to immigration officials. iVisa.com can help you if you're a US citizen looking for passport renewal from your home in America.
Review your eligibility with this checklist:
You'll need to be an existing US passport holder.
Your passport should be in top condition.
Aged over 16 years old.
Your passport issue date must be within the last 15 years.
Your current passport must show your current name.
Last passport obtained after or at 16 years old.
Passport renewal in South Africa isn't so simple, so consider renewing your passport next time you're at home in the US.
Does iVisa.com request my original passport?
While you do need to have a passport in order to use our renewal services, you don't need to send it to us. In fact, you will send it on to the Department of State, as explained in the kit we send to your home address. The kit includes:
A DS-82 Form for you to sign.
A passport photo, printed and stapled.
A bank check for the US government passport renewal fee. Remember that you will pay the fee when you apply through our service.
A USPS envelope ready to be posted off.
You must simply add your signature where indicated, put your current passport in the envelope then send it on to the Department of State in the envelope we give you. Passport renewal in South Africa is available at one of three embassies there, but for processing in the USA you don't even need to attend the consulate.
Will I get my new passport within a week?
Six to ten weeks is the standard timeframe that you will expect to receive your passport in, although it could come even faster. Pay for express delivery to stand a chance of getting it in four to six weeks. Passport renewal in South Africa is currently provided in 7 to 10 working days for those of you in a hurry to get home.
What are the typical passport renewal fees?
The standard US Government renewal passport fee is USD 130. To get the passport renewal pack delivered to your door from our expert team, you will pay the following charges on top of that:
Select Kit Shipping Time: Same Day Free Shipping (cut-off 2pm EST) for $72
Select Kit Shipping Time: 2 Day Free Shipping for $60
Select Kit Shipping Time: 4 Day Free Shipping for $40
Don't forget that although passport renewal in South Africa takes 7 to 10 working days, you should allow up to 10 weeks to get your new passport in the USA. Pay an additional fee of USD 60, to get it in 4 to 6 weeks.
iVisa.com Recommends
South Africa is a long history just waiting for you to discover it. You might think that history can only go back so far, but this nation can probably beat just about any other country when it comes to dating its earliest inhabitants. We recommend that you learn more about it by visiting the South African Museum in Cape Town. It is believed that the San people, who were early hunter-gatherer type humans, first came to South Africa over 24,000 years ago. They lived in caves that still exist today in the northern region. The Kalahari desert is called home by many San tribes who follow in their ancestors footsteps even now. A trip to this amazingly colourful country wouldn't be complete without a visit to this area, often nicknamed the cradle of mankind. Make sure you brush up on the dialect of the locals, though that might be more challenging than you think, considering that there are at least 11 different languages spoken by the mix of people who live in stunning South Africa, but we suggest you try chatting to them anyway.