In order to apply for passport renewal in Sri Lanka, you must process your request through the US embassy in Colombo. It's essential to make an appointment in advance as walk-ins are not permitted. Save yourself stress and effort by checking your passport expiry date now and applying for passport renewal with the simple doorstep delivery service provided by iVisa.com today.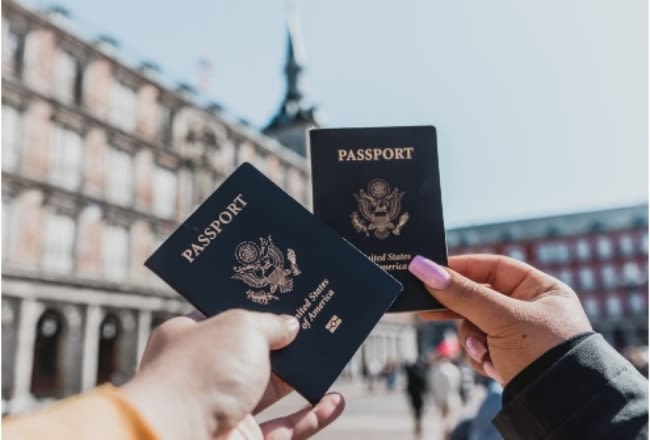 Can you explain how the iVisa.com passport renewal service works?
We have put together a handy kit that combines everything you need in order to renew your US passport without leaving the comfort and safety of your home:
Fill in the application and attach a passport photo. Use Paypal, a debit or credit card to pay both the Government fee and the iVisa.com service fee online.
Keep an eye out for your delivery of the kit, including a bank check for the U.S. Government fee. Sign where indicated in the clearly labeled sections, pop the kit and your existing passport in the envelope and take it to the post box.
You can even track the progress of your application with the code we will give you.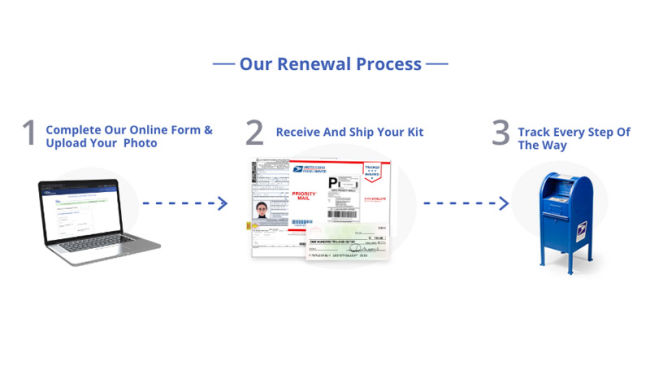 Although passport renewal in Sri Lanka may be faster, we advise you to leave a period of six to ten weeks for the processing of your US passport renewal in order to avoid being left without an international travel document.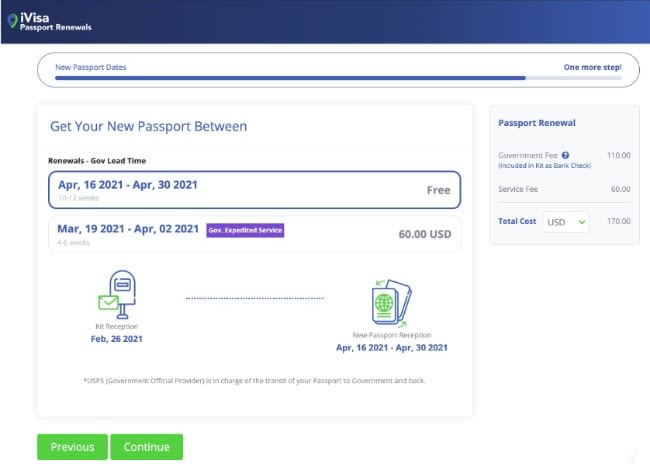 Frequently Asked Questions
Is anyone eligible to use the iVisa.com passport renewal service?
While any US citizen can apply for passport renewal in Sri Lanka, with iVisa.com you should first make sure that you are a US citizen living in the USA, with an address for you to collect the kit.
You're guaranteed eligibility if you satisfy these conditions too:
You already have a US passport in excellent condition.
You are over 16 years old.
Your passport issue date is within the last 15 years.
Your existing passport is in your current name.
The last passport you had was obtained after or at 16 years old.
Passport renewal in Sri Lanka is only possible on appointment in Colombo, while iVisa.com has made a delivery service for you to renew at home in the US.
Should I send iVisa.com my current passport?
You don't need to send us your current passport, but renewal regulations mean you will have to send it on to the Department of State with your signed application. The pack we post out includes:
A DS-82 Form, which you must sign.
A passport photo, printed and stapled for your renewal image.
A bank check for the US government fee. You already paid the fee in advance.
A USPS envelope ready to be posted off.
We have deliberately arranged the kit to make it easy to understand, so you just have to follow the basic instructions and post the pack on. Passport renewal in Sri Lanka could be tricky as you need an appointment, but in the US you can do it all from the house.
What are the average waiting times to get a passport renewal?
Our guidelines state that you may wait a minimum of four to six weeks with express delivery, or up to 10 weeks as standard. Passport renewal in Sri Lanka could take even longer, or even less time, all depending on delivery service times in the country.
How much does it cost to renew my passport?
The standard fee for a US Government passport renewal fee is USD 130. iVisa.com charges a small service fee for putting together the application kit and we think it's worth it for such a simple process:
Select Kit Shipping Time: Same Day Free Shipping (cut-off 2pm EST) for $72
Select Kit Shipping Time: 2 Day Free Shipping for $60
Select Kit Shipping Time: 4 Day Free Shipping for $40
Remember that it takes 10 weeks to get your new passport. For an extra USD 60, you can receive it in 4 to 6 weeks. If you need a passport renewal in Sri Lanka, you will pay an additional fee of 35 USD to facilitate courier delivery of your passport to this country.
iVisa.com Recommends
Consider visiting Sri Pada. Buddhists believe that Sri Pada (Adam's Peak) is considered holy and important by Buddha, while some Christians suggest that this tall mountain was Adam's footprint as he left the Garden of Eden. Of course, in that case, Sri Lanka is paradise.
You'll find it hard to believe otherwise when you spot the clear waters surrounding fantastic resorts, or glimpse monkeys and elephants in their natural environments. The local people preserve their customs and traditions so get ready to share their experience and learn more about this beautiful place with them.