Are you a frequent flyer? Have you checked your passport expiry? If your passport is expiring soon and you are looking for Passport Renewal in the USA, you can mail your application or visit the nearest passport office to get your Passport Renewal.
You can also save your time and energy by taking advantage of the unrivaled services of iVisa.com. With us, you can get your renewed passport in a stress-free and hassle-free way.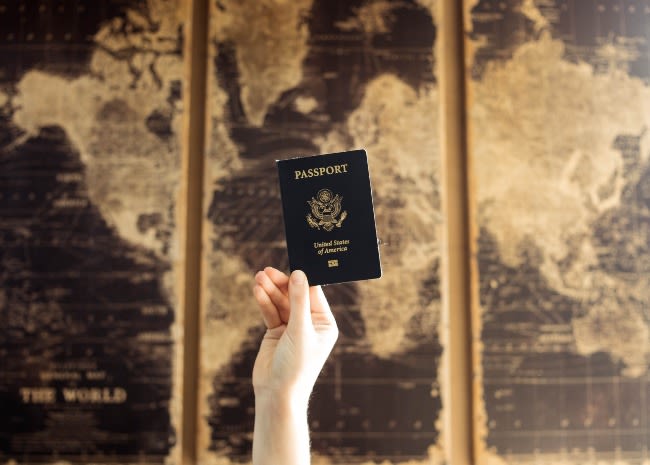 What is the procedure to apply for a Passport Renewal with iVisa.com?
With iVisa.com, you need to follow a simple procedure and avoid the rush and wait for lines in the passport office:
Step 1: Complete the Online Form, make the payment, and upload your photograph.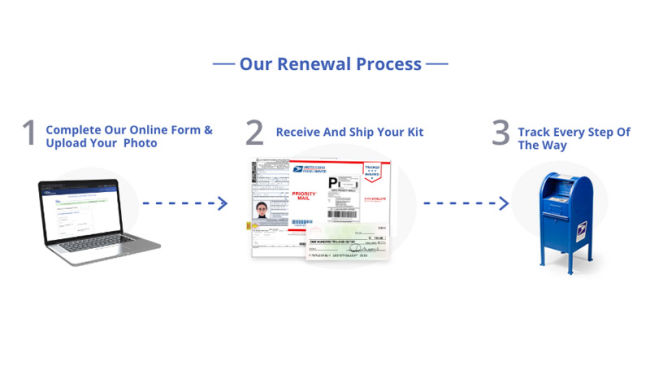 Step 2: Receive your kit for passport renewal via mail and drop it at the nearest post office or mailbox after signing the form.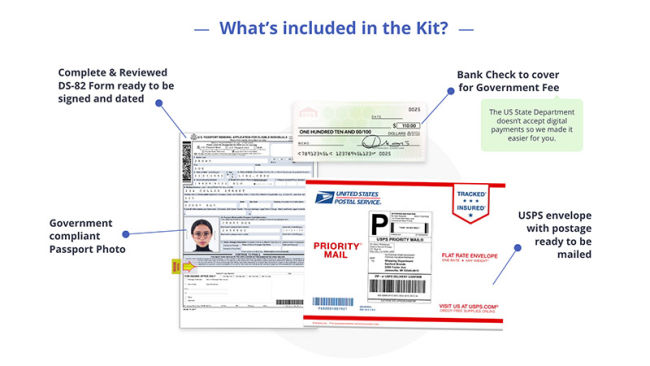 Step 3: Track every step of your application and get your document in 4-6 weeks or 8-10 weeks depending on the processing speed you choose.
To explore more about Passport Renewal in the USA, you can go through the following questionnaire:
Frequently Asked Questions
Who can utilize this service?
If you are a citizen of the US with a US passport and currently living in the United States, you can use this service. Additionally, you must meet the following requirements:
Your name must be written correctly on your passport
You must have your passport
You must be 16 years or older
Your passport must be in good condition
Your passport must be issued within the last 15 years Learn More about Passport Renewal in the USA.
Do I need to send my current passport to iVisa.com?
No, you don't have to send your current passport to iVisa.com. You just have to sign, pack, and drop the renewal kit with your passport inside to the closest post office or mailbox. The renewal kit contains:
A DS-82 Form
A USPS Envelope with Postage
A Bank Check
A Printed Photo
Get More Information Here about Passport Renewal in the USA.
How can I track my application procedure for a Passport Renewal?
After applying with iVisa.com, you can get the latest updates of your application process from our customer support team using the code provided. Navigate Here to Learn More about Passport Renewal in the USA.
What is the processing cost of a Passport Renewal application?
Along with a USD 130 Government Fee, you also have to pay the kit cost to iVisa.com:
Select Kit Shipping Time: Same Day Free Shipping (cut-off 2pm EST) for $72.
Select Kit Shipping Time: 2 Day Free Shipping for $60.
Select Kit Shipping Time: 4 Day Free Shipping for $40.
With this processing cost, you can get your document in 10 weeks. To get your document a little earlier in 4-6 weeks, you have to pay USD 60 for expedited service.
Can I trust iVisa.com?
Yes, you can trust iVisa.com to Apply for a Passport Renewal as we have been delivering quality services to our customers for many years and you can check their reviews on our website.
How can I clear my doubts?
You can clear your doubts by visiting our webpage or contacting our customer support team.
iVisa.com Recommends
If you are planning for your next vacation and are confused about where to go, let us assist you with finding the best destination for your visit. Plan your trip to Hungary, a beautiful country in Europe with lots of attractions to explore. The capital of this gorgeous country is Budapest, which is known as the city of lights. You will be amazed to learn about the rich history and tradition of this country by visiting different cities and quaint villages. During your trip to this country, you can visit Buda Castle in Budapest. This wonderful castle has spectacular architecture and was built in 1686. This is now a UNESCO World Heritage Site. The Danube river is another attraction that draws many visitors traveling to Hungary with its splendid views. You can also add Esztergom Basilica to your travel itinerary. Hungarian Parliament Building in Budapest is one of the most stunning buildings in the country. You cannot miss a trip to this building also.