We have some great news! The US Virgin Islands are ready to welcome international visitors after months of struggles with the coronavirus pandemic. Now, it's safe to enter the US Virgin Islands, but incoming visitors must follow new health protocols. They must bring a document known as Travel Screening and a negative Covid test.
Luckily, iVisa.com has the right expertise to help you with the Travel Screening process. iVisa.com provides a fast, simple, and 100% trustworthy product.
Continue reading below about the US Virgin Islands travel covid test.
Note: Since June 6th, 2022, the US Virgin Islands Travel Screening is no longer necessary to enter the country.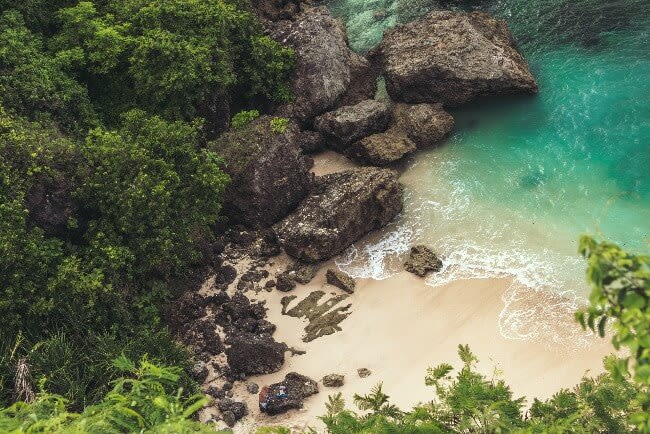 Frequently Asked Questions
What is Travel Screening?
The Travel Screening is a document that all travelers entering the US Virgin Islands must have before arrival. The requirement demands that any international traveler aged two (2) and older, or a person in transit to another destination must complete the Travel Screening. Only travelers coming from US territories (United States, American Samoa, United States Minor Outlying Islands, Guam, Northern Mariana Islands, Puerto Rico) are exempted from this requirement.
Begin your application here and travel to the US Virgin Islands soon.
Do I need a COVID vaccine or vaccination certificate to enter the U.S. Virgin Islands?
All non-citizen air travelers aged 18 and over traveling to the United States need to display a COVID vaccination certificate.
Accepted vaccines are Moderna, Johnson and Johnson, Pfizer, AstraZeneca, Sinopharm, Sinovac, Covaxin, Covovax, Nuvaxovid.
The last dose must have been received a full 14 days before traveling. Since information may change quickly, we advise you to check the latest U.S. Virgin Islands travel updates and/or contact your local embassy.
Do I need to take a PCR COVID-19 test before traveling to the US Virgin Islands?
COVID testing requirements: There are no pre-departure testing requirements in the US Virgin Islands.
Do I have to quarantine when I get to the US Virgin Islands even if my test result is negative?
Quarantine requirements: No requirements
Don't hesitate to contact us if you have any questions about the US Virgin Islands travel Covid test!
How long is the Travel Screening valid for?
The Travel Screening is valid for a maximum of 30 days after arrival. Also, it can be used for a Single Entry to the US Virgin Islands.
Don't forget you need to take a covid test before arrival.
What requirements do I need?
Fill out the online application with personal information. Besides, you must provide details about your trip. Make sure to have the following too:
A valid passport.
An email address, to receive the Travel Screening.
Payment methods, iVisa.com charges a minimum fee for the professional service that you can pay with a credit/debit card.
A negative Covid test.
Reach out to our customer service agents if you need extra help with your US Virgin Islands travel covid test.
What are the processing times and fees?
Standard processing service, if you have a small budget, then pay

USD 34.49

and wait

5 Business Day

for your Travel Screening.
Rush processing service, only wait

4 Business Day

and pay

USD 67.99

for your document.
Super Rush processing service, pay the fair price of

USD 104.99

for a minimum wait of

3 Business Day

.
Visit the US Virgin Islands today! Go for your Travel Screening!
What is the process?
Follow the next three steps:
Respond to the questions in the electronic application and choose a processing time (Standard, Rush, or Super Rush).
Check your details and proceed to pay with acredit/debit card.
Upload the documents required, such as your Covid test results.
Don't miss the chance to travel to the US Virgin Islands! Go to the application page!
How will I receive my Travel Screening?
Expect an email from iVisa.com with your Travel Screening. Our experts will work on your application, so you don't have to handle complicated government sites. We make it easy for you.
Print the Travel Screening and show it upon arrival. You will go through a medical check at the airport. Health authorities will check for Covid symptoms and approve your entry.
Can I trust iVisa.com?
Yes! iVisa.com has years of experience in travel documentation. Our customers had excellent results with our services. Read our opinions sections and find out more about iVisa.com services.
Go for your Travel Screening now or check out more informative articles about the US Virgin Islands travel Covid test!
I have some questions, where can I find more information?
Explore the application page and check all the travel requirements to enter the US Virgin Islands like the US Virgin Islands travel covid test.
Contact our incredible support agents, who are available 24/7. They can solve your doubts and specific questions.