Please note that as of June 2022 the CDC no longer requires travelers to present a negative COVID-19 test or documentation of recovery from COVID pre arrival to the US
Being a traveler these days is different to what it used to be. There are restrictions and protocols in place in each destination that governments have implemented to keep their people safe from the pandemic. Alaska Covid quarantine rules include filling out a Health Declaration and a United States Attestation Form before you pass through immigration.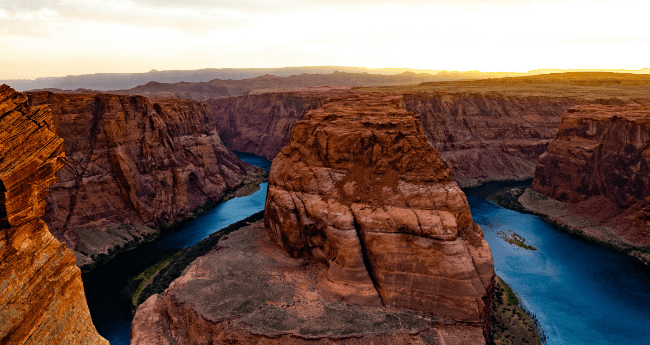 At, iVisa.com we know how stressful it can be trying to keep up with all the restrictions and Alaska Covid quarantine rules so we have made things simple for you.
What is required of me to follow the Alaska Covid quarantine rules?
Follow these easy steps below as part of the Alaska Covid quarantine rules:
Fill out your Health Declaration and your United States Attestation Form application through iVisa.com.
Depending on your travel date, decide which processing time would work best for you Standard Rush or Super Rush.
Pick a payment method - A credit/debit card .
Send us the application and our experts will check it.
Recieve an email from us at iVisa.com.
Do I need to apply in advance for anything?
Traveling now can be confusing and stressful, especially with Alaska Covid quarantine rules and requirements and all of the other protocols that need to be followed. Save yourself the aggravation and have iVisa.com complete your Health Declaration as well as your United States Attestation Form. This will allow you to sit back and relax knowing you are taken care of.
Frequently Asked Questions
What are the fees?
Having iVisa.com provide assistance will save you a headache. Your Health Declaration and your United States Attestation Form will be completed on time and will be filled out correctly.
Below is our processing information:
Standard Processing Time:

24 hours

-

USD $28.49

Rush Processing Time:

8 hours

-

USD $51.99

Super Rush Processing Time:

4 hours

-

USD $86.99
What are the Alaska Covid quarantine rules?
If you are wondering what the Alaska Covid quarantine rules are, iVisa.com can help. Your Health Declaration and your United States Attestation Form are requirements set out by the Alaskan government. Upon arrival you will also need to complete a quarantine or self isolation period until you complete a second Covid 19 test.
Do I still need to get a visa to enter Alaska?
The Alaska Covid quarantine rules and other protocols in place do not replace a visa requirement. You must have the Health Declaration and the United States Attestation Form as well as the negative pre-departure PCR Covid 19 test, complete a quarantine period and have a visa if it is required for citizens of the country you are from.
Can I trust iVisa.com?
Yes you can, iVisa.com has been providing excellent service to clients for years, you can read experiences by customers in our review section to see for yourself. At iVisa.com security of personal information is of the utmost importance so we have technology that specializes in keeping information safe.
What can I do about my unresolved questions?
iVisa.com has a dedicated customer service agents team who are available 24/7 to help you with anything you need.
iVisa.com Recommends
Head to Glacier Bay National Park to see a wild, Alaskan bear in its natural habitat! Alaska is very well known for its wildlife and expansive landscapes that house thousands of different types of animals. The bears in this park come in all shapes and sizes, from black to white (and blue!) and from small and sleek to very large and muscular. Bears are incredible animals and observing an animal in their natural habitat, living their daily life is an incredible experience. These gorgeous creatures may look cuddly and nice but do not get too close as bears can be territorial, especially grizzlies so take a knowledgeable guide and explore Alaska's wilderness. There are so many other stunning aspects of Alaska that you can explore while searching for bears. Glacier Bay National Park is full of lush forests, mountain ranges and beautiful rivers. Take some time to explore this area, disconnect from the world and reconnect with nature. Hiking is a very popular activity in this area of Alaska and for good reason! The scenery will take your breath away and you may be lucky enough to see some majestic wildlife on your travels.