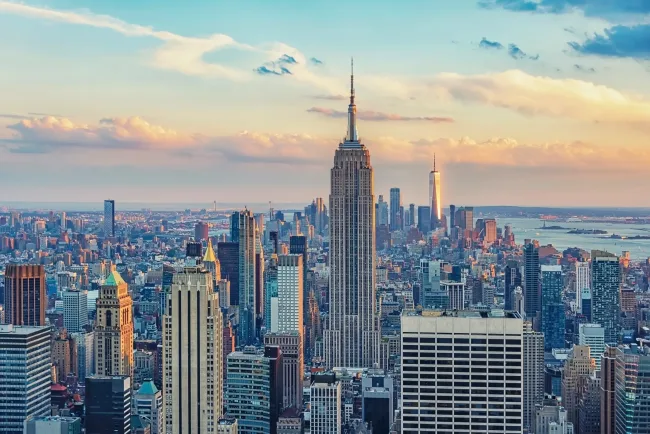 Welcome to our guide on the U.S. Visa renewal process for Ecuadorian citizens. Are you an Ecuadorian citizen with an expiring U.S. visa or seeking to renew your visa for another visit to the United States?
This article will provide you with essential information and step-by-step instructions to navigate the U.S. B1/B2 Visa renewal process smoothly. It's important to start the process as soon as possible, to avoid delays and hassle.
Let's get started so you can begin your application right away here!
U.S. Visa renewal process: How to renew a B1/B2 Visa in Ecuador
To ensure a smooth visa process for citizens of Ecuador, it is crucial to familiarize yourself with the following steps:
1. Confirm your eligibility: Make sure your previous visa belongs to the B1/B2 category and expired within the last 48 months, meeting the renewal criteria for Ecuadorian citizens.
2. Complete the online application form: Fill out our user-friendly application form, providing your personal details, information about your previous visa(s), and other necessary information. For detailed instructions on completing the form, refer to the subsequent sections of this guide.
3. Submit the application fees: Each visa applicant must pay the required processing and government visa renewal fees online using a secure payment platform. Accepted methods of payment include credit cards and debit cards.
4. Schedule an interview: Once you have successfully submitted your application, our team will assist you in scheduling an interview with the United States Embassy in Quito or Guayaquil. It's important to note that some travelers may be exempt from an interview. Further information about interview waivers can be found below.
5. Await visa approval: Following the interview, the U.S. Department of State will carefully review your application and decide on the issuance of your new U.S. visa.
By following these guidelines, visa applicants can ensure a seamless visa renewal process.
Different visa categories for the U.S. Visa
B1/B2 nonimmigrant visas are popular for Ecuadorian travelers who wish to visit the United States. This visa consists of two categories:
The B1 category is for those seeking to engage in business activities, attend business meetings, events, congresses, fairs, or participate in scientific, educational, or professional conventions (without receiving payment).

The B2 category is for those who wish to travel to the United States for leisure, pleasure, visiting family members, or medical treatment.
Validity of the B1/B2 Visa renewal
Similar to your previous visa, the American B1/B2 visa remains valid for 10 years after issued. Under this visa category, you can stay in the United States for a maximum of 180 days Per Entry.
Steps for the renewal of the U.S. B1/B2 Visa application with us
Renewing your B1/B2 Visa with us is a straightforward process. Just follow these simple steps:
Step 1: Provide your basic info, travel plans, and passport information through our dedicated website here or on our convenient iVisa app available here.
Step 2: Verify all the provided information, and securely complete the payment of your visa fees using various convenient options such as debit/credit cards, PayPal, Venmo, or even Amazon Pay.
Step 3: Upload the necessary documents and complete the simplified application form according to our instructions. If required, we'll make an appointment for the interview.
We aim to make the visa renewal process as smooth and hassle-free as possible, providing you with comprehensive assistance at every step. Start your renewal process today and look forward to your next U.S. adventure!
Eligibility criteria for the U.S. B1/B2 Visa renewal in Ecuador
To be eligible for renewing your U.S. B1/B2 Visa, please ensure that you meet the following criteria:
Your previous visa must have been issued in Ecuador and you must be a citizen or a lawful permanent resident.

The previous visa should still be valid, have expired within the last 48 months, or will expire within the next three months.

You must possess and make a copy of all passport(s) containing the previous U.S. visa(s), as well as the passport with the most recent one.

No history of arrests or convictions: You must not have been arrested or convicted of any crime in the United States or any other foreign country. Additionally, you should not have violated immigration law during your previous stay.

No instances of illegal employment or overstaying your visa in the United States: You must not have engaged in unauthorized employment or exceeded the authorized duration of your previous visa in the United States.

The previous visa should be in the same classification as the current application and be a full-validity, multiple-entry B1/B2 visa.
If you are applying for any of the immigrant visas, it is recommended to contact the U.S. Embassy in Ecuador for more information.
Required documents for the renewal of the B1/B2 visa in Ecuador
While we only require a scanned copy of your passport, a passport photo, and a copy of the passport containing your previous visa(s), the following documents are necessary for the renewal process:
Your Ecuadorian passport that remains valid for at least 6 months beyond your intended departure date.

Copy of your current visa. If your visa is in an expired passport, also include that passport along with your application.

The DS-160 application form, provided during the online application process.

An applicant photo that meets all the necessary requirements set by the U.S. government and visa regulations. For complete compliance, use our convenient online photo service.

Email address to receive confirmation and tracking information regarding your B1/B2 visa renewal application.

A valid payment method for the nonimmigrant visa application fee.
Making an appointment for the U.S. B1/B2 Visa renewal in Ecuador
The United States generally requires visa applicants to attend an interview at the U.S. Embassy or Consulate in their country. However, certain international travelers from Ecuador can renew their visas without an interview.
Learn about the criteria for the interview waiver program outlined below.
How to renewal your B1/B2 Visa without an interview in Ecuador
The interview waiver program for non-immigrant visa applications has specific requirements, including:
No previous visa refusals or cancellations.

Being a citizen or resident of Ecuador.

Previously received a biometric visa.

Holding a visa that is still valid or has expired within the past 24 months.

A nonimmigrant visa holder below the age of 14 or above 79 years old may also apply for visa renewal without attending an interview.
By understanding the criteria and taking advantage of the interview waiver program, eligible Ecuadorians can renew their travel documents faster.
How to prepare for the U.S. Visa interview in Ecuador
If you don't qualify for the interview waiver program, preparing for the U.S. B1/B2 Visa interview is an important step. By following these tips, you can enhance your chances of a positive outcome:
Understand the visa requirements: Before your interview, meticulously review the visa requirements to ensure you have all the necessary documents and information in order.

Practice your English skills: Given that the interview will be conducted in English, it is vital to practice and improve your English proficiency. This will enable you to confidently communicate your intentions and respond effectively to questions.

Dress appropriately: Create a positive impression by dressing appropriately for the interview. Choose business or smart casual attire to convey professionalism and respect.

Provide honest and clear answers: Anticipate questions from the consular officer about your trip, background, and ties to your home country. Prepare sincere and concise responses, emphasizing your genuine intentions and strong connections to your home country.

Arrive on time: Ensure you arrive at the embassy or consulate well ahead of your scheduled interview time. Late arrivals may lead to rescheduling or even the denial of your visa renewal.
By adhering to these expert tips, you can better equip yourself for a successful U.S. B1/B2 visa interview as a citizen of Ecuador. Read more exclusive tips in this blog.
U.S. Visa renewal fee: Cost and processing time for Ecuadorians
The U.S. visa renewal process involves a government visa fee of USD $185.00, while the iVisa service fee amounts to US$149.99. Both fees can be conveniently paid online during the application process.
Once you submit your application through our visa services, our processing time is approximately 30 days for review and submission.
However, the government processing time is subject to the workload at the consular office, the need for an interview, and your individual circumstances. To ensure a smooth experience, we recommend applying several months before your planned trip to the United States.
By choosing our visa services, you gain access to several benefits:
100% government-compliant: Our iVisa Experts will review your application to ensure it is 100% compliant with government requirements.

Unlimited access to our iVisa Experts: We guide you through the entire application process from start to finish.

Simplified DS-160 form: Avoid the long, confusing, and tedious questions on the government website. We offer a simplified form with easy questions and will do the legwork for you.

Fill out the form at your own pace: Make changes whenever you want and save your progress to continue later.

Step-by-step manual: By applying with us for this tourist visa, you'll get an exclusive PDF manual with tips on answering difficult questions, a full list of necessary documents, and start-to-finish guidance.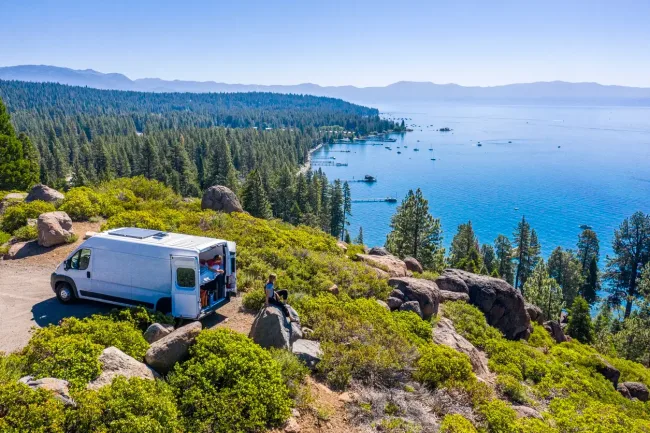 My U.S. Visa renewal was denied. How to proceed?
If all requirements are met, over 60% of Ecuadorians get their B1/B2 Visa renewed without hassle.
If your application for renewal has been denied, explore the following options to determine your next steps:
Check the denial reason: Review the denial letter from the U.S. government, which will explain the rejection. Identify any potential issues to address and enhance your chances of approval in future applications.

Reapply for your U.S. Visa: If you believe that the denial was a misunderstanding or error, you can choose to reapply for the U.S. Visa renewal. Address the initial reason for denial and include additional supporting documentation. However, you may not be eligible for an interview waiver.
Consider these options and take the appropriate steps to work towards a positive outcome in the future!
My U.S. Visa was lost/stolen in Ecuador. What should I do?
It's important to take immediate action if your passport with your U.S. Visa was lost or stolen. Here are some tips:
Report the loss or theft: Contact the local police station for emergency assistance and file a report for the lost or stolen passport.

Apply for a replacement visa: You must apply for a replacement visa. Complete the nonimmigrant visa application form (DS-160), pay the visa fees again, and schedule an appointment at the nearest United States consulate for another interview.

Gather the required documents: You will need to provide other documents again, such as your valid passport and any other relevant documents as described above.

Attend the interview: Attend the visa interview at the United States Embassy near you. Be prepared to answer questions about the circumstances of the loss or theft of your visa.
Once your replacement visa is approved, you can use it to travel to the United States as usual.
More questions about the B1/B2 Visa renewal for the United States?
If you need more information about the U.S. Visa renewal process in Ecuador, please contact our customer service team via online chat or email at [email protected]. We're here to make your travel experience to the United States hassle-free.