Maybe you have heard that the B1/B2 visa renewal includes an interview at the US embassy. We can confirm that you may not need to attend that interview if you meet some requirements. If you need to do it, expect the same questions you had when applying for the B1/B2 visa. Don't get scared! You already have had the visa for years, which means this interview will be easy.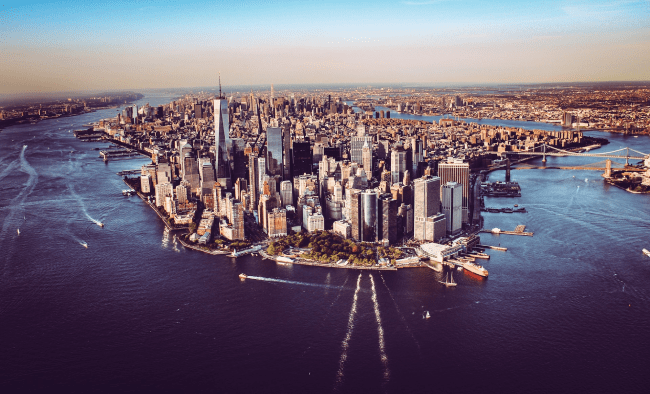 We can tell you all about the B1/B2 visa renewal interview questions.
What is the process to get the B1/B2 visa renewal with iVisa.com?
Complete the application form with personal details.
Select a processing time and pay for the service.
We will confirm your form is correct and send you an email with the next steps .
You need to drop your required documentation at a specified location.
We will confirm if you need to take the interview or not.
Receive the new B1/B2 visa.
Traveling to the United States has never been this easy! Explore the B1/B2 visa renewal interview questions.
Frequently Asked Questions
What is the B1/B2 visa?
The B1/B2 visa allows your entry to the United States for tourism and business reasons. In case your visa has expired, or you want to renew it, we have a perfect service, the B1/B2 visa renewal online process.
Our experts can tell you about the B1/B2 visa renewal interview questions.
How do I know if I'm eligible for the visa renewal?
You must meet the following requirements:
You have your current B1/B2 visa.
Your visa is valid or has expired in the last 48 months.
The visa has a minimum validity of 5 years.
You were 14 or older when obtaining the visa.
Your B1/B2 visa is in your passport, or you still have your past passports with the visa.
All US visa applications you had for the last 12 months have been approved.
You have stayed less than 6 months in the US with your B1/B22 visa.
You don't have any arrests or convictions in your record.
The name, date of birth, and gender haven't changed since you last applied for your visa.
We can give you more details about the B1/B2 visa renewal interview questions.
What are the processing times and fees?
We offer three processing times according to how fast you need your documentation:
Standard Processing Time:

3 days

-

USD 200.00

Rush Processing Time:

24 hours

-

USD 230.00

Super Rush Processing Time:

8 hours

-

USD 250.00
The iVisa.com team can explain the B1/B2 visa renewal interview questions.
How can I apply?
Answer the questions in the application form and pick a processing time.
Review your details and pay with a credit/debit card or a Paypal account.
Receive an email with instructions that include visiting a drop-off location with the required documents.
Besides, we will tell you whether you need to attend an interview at the US embassy or not. We recommend applying in advance as the US Government takes 4 to 6 weeks to process your application.
Let us support you with the B1/B2 visa renewal interview questions.
Is iVisa.com safe?
Of course! We have been working with visa processes for years and have had excellent results.
Keep checking more information about the B1/B2 visa renewal interview questions.
Where can I find more details?
Get in touch with our customer support agents that can help you at any time.
We have the answers to all the inquiries about the B1/B2 visa renewal interview questions.
iVisa.com Recommends
The United States offers incredible scenarios you shouldn't miss. Head to San Antonio's River Walk, a perfect place to spend a relaxing day. You have options for dinings or buying souvenirs. It stretches along the San Antonio River, and you can find restaurants for all budgets, from casual to fine cuisine. Also, you can take a small boat to explore the bridges and scenery. The old trees provide the right amount of shade, and according to the season, you can find live music and performers.
Another unique site is the Kennedy Space Center, an educational space that will make you feel like you're in space. Check the NASA spacecraft and learn all about space exploration since decades ago. Located in Florida, the center has all you need for a family day. Some activities you will find are the rocket garden, Space Shuttle Atlantis, and the Journey to Mars exhibition. Don't miss the opportunity to know more about NASA and all the plans to explore the universe. Renew your visa and continue visiting the United States. Travel now with iVisa.com.