Please note that as of June 2022 the CDC no longer requires travelers to present a negative COVID-19 test or documentation of recovery from COVID pre arrival to the US.
Did you know you could have a B1 B2 visa renewal without an interview? Not visiting the US embassy for an interview could save you so much time. Check whether you're eligible for this benefit or not. And don't worry! You have iVisa on your side to give you a hand.
Learn more about the B1 B2 visa renewal without an interview. We have all the details below.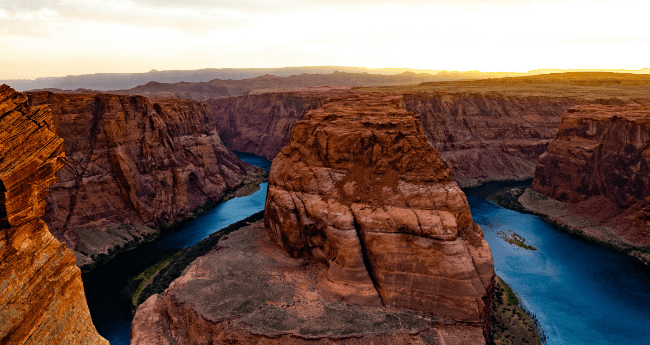 WHAT IS THE PROCESS TO GET THE B1 B2 VISA RENEWAL WITH IVISA?
Fill out our simplified online form with personal details.

Choose processing time and pay for the service.

Our team of experts will check your application and send you an email with the next steps.

Leave the required documentation at the specified location.

We will tell you whether you need to attend an interview or not.

Receive the B1 B2 visa.
We have a team of experts to guide you through the entire process and a 24/7 service to help you to achieve success with your visa renewal.
Frequently Asked Questions
WHAT IS THE B1 B2 VISA?
The B1 B2 visa is an essential document t to visit the United States for tourism or business reasons. Not all countries are eligible for this type of visa, so check beforehand if your nationality is eligible.
Let us answer all your questions about the B1 B2 visa renewal.
HOW DO I KNOW IF I'M ELIGIBLE FOR THE VISA RENEWAL?
In order to access the B1 B2 visa renewal service, you need to meet these criterias:
You currently have the B1 B2 visa, and you want to renew it.
Your visa has expired in the last 48 months.
You were 14 years old or older when applying for the visa.
Your B1 B2 visa was issued with your passport, or you still have the previous passport with the visa.
All US visa applications you had for the last 12 months have been approved.
You haven't overstayed with your B1 B2 visa in the United States.
You don't have any arrests or convictions in your record.
The name, date of birth, and gender are the same as your last visa.
These requirements are important, but there's more to learn. We have all the information you need about the B1/B2 visa renewal without an interview.
What are the processing times?
If you decide to process your visa alone it could take months or years to get it. In addition,you have to do long lines and to fill complicated forms. At iVisa we save you all these troubles and we provide you with a service that processes your american visa fast and easy.
We can give you your american visa in about a month, but that also depends on the United states embassy. We offer you three alternatives to process your visa renewal according to your time and needs and we include the USD $160.00 MRV fee.
The B1 B2 visa renewal without interview is possible though iVisa. Apply with us here.
HOW CAN I APPLY?
Fill out the application form and choose a processing time.
Check your details and pay for the professional service with a credit/debit card or a Paypal account.
Expect an email with instructions that include heading to a drop-off location with the required documents.
We will also confirm if you need to attend an interview at the US embassy. The US Government processing time is around 4 to 6 weeks.
We have what you need for the B1/B2 visa renewal without an interview. Apply here.
IS IVISA SAFE?
Yes! Our platform works with the highest security standard for all visa services. The information you provide is completely safe with us.
WHERE CAN I FIND MORE DETAILS?
Don't hesitate to contact our support agents that are available day and night. They will gladly take any messages related to the B1 B2 visa renewal without an interview.
iVisa.com Recommends
The United States is full of cities that are rich in history and culture. Head to Boston, where you will find the Freedom Trail. The 2.5-mile walking route passes by the most iconic buildings in Boston. You won't get lost as you will see a line of red bricks next to the sidewalk pointing at the Freedom Trail.
We recommend checking the Visitors Center in the Boston Common beforehand in case you have any questions. Some of the landmarks you will visit are the Old State House, the Old Granary Burying Ground, the Paul Revere House, and the Old City Hall, among others.
If you want to enjoy some nature, visit Yellowstone National Park. Here, you will find an ancient volcano with geysers and hot springs all around. You can walk to the waterfalls along the Yellowstone River. And don't miss the wildlife that ranges from bison, sheep, antelope, and bear. If you're into camping, there are 12 campgrounds in this park.
Renew your visa now and keep exploring the United States.