Please note that as of June 2022 the CDC no longer requires travelers to present a negative COVID-19 test or documentation of recovery from COVID pre arrival to the US
The United States has approximately 180 visa categories according to its visa policy. You can see that people travel to the US for many reasons. This is why this classification is important.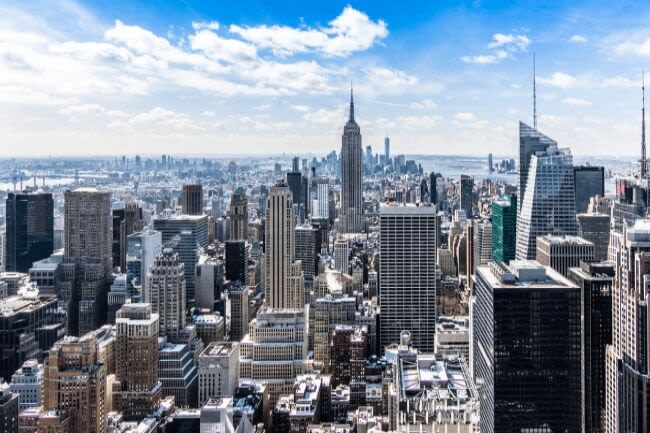 This is also why you might have heard of the B1 vs. B2 visa. Although they share many similarities, they are used for different purposes. Don't be too concerned about this subject, iVisa.com is ready to assist.
The following article will provide information on each visa and the steps to apply for them. We recommend you to apply at VisaExpress, depending on your nationality.
This information might prove to be very useful in preparing for your trip to the USA. Please read the following information to learn more about B1 vs. B2 visa.
Frequently Asked Questions
What is a B1 Visa and a B2 Visa?
The United States B1 Visa and B2 Visa are official documents that grant you entry to the United States.
Both B1 vs. B2 visa are included in the same B category. Both visas are non-immigrant and therefore not equivalent to a resident card.
These visas are issued for different purposes. The B1 visa can be used for business purposes while the B2 visa can only be used for tourism.
What cases do I have in order to request a US B1 visa?
The eligibility standard is a key difference between the B1 visa and the B2 visa. These are the circumstances where a B1 visa can be used to travel:
You would like to sign a contract with a US firm.
You would like to attend meetings with US business associates.
You wish to settle an estate.
You are interested in attending or visiting conferences that relate to education, your career, or your business.
This is important to remember when you apply for your document.
What cases do I have in order to request a US B2 visa?
If you are traveling to the United States for any of the following reasons, the B2 visa may be used:
Enjoy a vacation in the USA.
Take a country tour.
Visit family and friends.
You would like to attend social events.
You are looking for medical treatment.
Participate in contests or events related to music or sports, but not receive payment.
You want to take courses, but not for the long term.
What is the validity of both visas?
Both types of visas are valid for 10 years after being issued. However, this decision can be changed and falls under the responsibility of the consular manager who holds the interview. You can enter the United States with a B1 vs. B2 visa for the same time period, up to 180 days per entry. Both types of visas permit multiple entries.
What do I need to get a B1 or B2 visa?
To obtain aB1 vs. B2 visa, you will need certain documents and items. The list may change depending on your purpose and visa type, but we have listed the most important items below.
Valid passport: This document must be valid at least six months after your stay in the United States.
Digital photograph You can do it yourself if you meet certain conditions.
Your travel itinerary: This is only necessary if you have made travel arrangements.
The dates of your five most recent visits to the United States. This is only mandatory if you have been there before. Your international travel history over the last five years may be required.
Additional Information: Depending on your intended purpose of travel you will be asked for additional information during the online application. A business letter or reference is one thing that you may need when applying for the B2 Visa.
What are the processing timelines and prices for these documents?
iVisa.com is here to assist you in this process. We offer the recommendation to you to use VisaExpress, to apply for the B1 vs. B2 visa.
Government fee NOT included: $160
How do I apply for a US Visa?
Only a US Embassy can issue a visa to you. We are working hard to assist you in this matter so that you can apply online for an interview. You would still need to visit the Embassy in this case to complete the interview and obtain your visa.
The online process is very easy, it only requires 3 steps:
This is the first step. It requires basic information. This section allows you to provide your basic information and choose the processing time.
This is the second step, and it involves review and payment. Before you proceed with the payment, make sure to review the information and ensure that there aren't any mistakes.
Third step, document upload is the last step. This is where you will need to upload your scanned passport.
Can I trust iVisa.com?
Our service is 100% professional, and you can trust it. Learn more about iVisa.com, checking our customer reviews.
Where do I get more information about the B1 vs. B2 visa?
iVisa.com customer support is available to answer any questions you may have about the B1 vs. B2 visa. You can reach us via chat by clicking. You can also find more information about traveling to the US with us.