Please note that as of June 2022 the CDC no longer requires travelers to present a negative COVID-19 test or documentation of recovery from COVID pre arrival to the US
Burning Man is a festival that follows as guidelines 10 principles. These principles dictate how people should be and act during the whole event. This is a reflection of the community's ethos and culture, and they are the following: Radical Inclusion, Gifting, Decommodification, Radical Self-reliance, Radical Self-expression, Communal Effort, Civic Responsibility, Leaving No Trace (An environmental principal), Partification, and Immediacy.
For you to assist this event you need to apply for an ESTA Visa USA if you are traveling from some of the EU countries. However, If you don't need an ESTA but another type of visa, you can acquire it with Travel Assist. The US government will ask all tourists to carry a tourist visa to enter the country.
Burning Man 10 principles you must follow - Learn more about Burning Man 2022.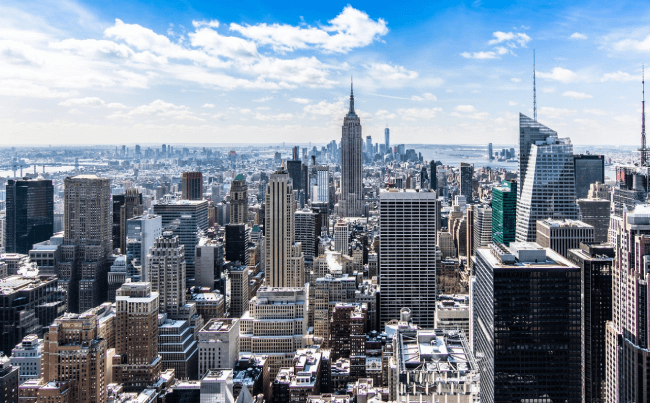 What you need to know about Burning Man
What is the Burning Man?
Burning Man is a festival that takes place in the Black Rock Desert in Nevada. This event lasts for 1 week and hosts approximately 70,000 participants. This event attracts many people that want a spiritual experience different from any in the world.
It is a perfect place to create art, express your individuality, and participate in the ritual burning of a giant wooden effigy. Where everyone can experience self-expression and self-sufficiency through luminous, interactive, and psychedelic pieces. You will be able to observe Art cars, big creations of art made from cars into magical parades of dragons, birds, and different forms.
Burning Man 10 principles you must follow - You need to experience Burning Man to understand how incredible it is.
When is the Burning Man in 2022?
This event will take place from August 28 to September 5, 2022. Every day has different activities and music and art shows, however, Saturday, September 3, and Sunday, September 4, are the most important. During these days there is the burning of a gigantic wooden sculpture in the shape of a man, and the magnificent wooden temple dedicated to all the people who have passed away.
Burning Man 10 principles you must follow - Get your tickets with anticipation before they run out!
Traveling to Burning Man
Most EU citizens must apply for a USA ESTA Visa before traveling to the US. However, if you are available for the ESTA, you can contact Travel Assist to know what type of visa you need to enter the country.
Burning Man 10 principles you must follow - Travel safely with iVisa.com.
Frequently Asked Questions
What is the ESTA Visa USA?
The ESTA Visa USA is an automated travel system that allows travelers to enter the United States and is valid for 2 years after issued. To apply for this document, you only have to do it online, and you will be able to enter the United States for a maximum stay of 90 days Per Entry and Multiple Entry.
Burning Man 10 principles you must follow - Apply now!
What are the current COVID restrictions for travel to the US?
The U.S. government has proposed health measures to prevent the spread of COVID-19. Therefore, all travelers over 18 years of age must enter the country showing a complete vaccination certificate. The vaccines accepted by the government are those of Moderna, Johnson and Johnson, Pfizer, AstraZeneca, Sinopharm, and Sinovac.
They must also present a negative PCR result taken within 24 hours before departure for the United States.
At this time, there are no quarantine requirements for entry into the country, but 7 to 10 days of self-isolation is recommended.
Burning Man 10 principles you must follow - Due to the constant changes in the COVID-19 regulations, we recommend visiting our product page to keep updated.
What documents do I need to upload to apply for the ESTA Visa USA?
Scan of a valid passport, with a validity of 6 months.
Email address.
Method of payment. Credit or debit card.
Burning Man 10 principles you must follow - These documents are mandatory to proceed with the application process.
What is the cost and processing time of the ESTA Visa USA?
iVisa.com offers the following 3 alternatives depending on your travel budget and needs:
Standard Processing -

24 hours

-

USD $76.99

Rush Processing -

8 hours

-

USD $130.99

Super Rush Processing -

2 hours

-

USD $197.99
Burning Man 10 principles you must follow - Choose the alternative that best suits you.
Can I trust iVisa.com?
Yes! iVisa.com is a company that has been processing travel documents for many years. That is why hundreds of customers trust us every day. You can be part of them too.
Burning Man 10 principles you must follow - Read our feedback on our customer reviews section.
I have more questions. Who can I talk to?
If you need to talk to somebody about our services or iVisa.com, you can connect with our customer support agents. They are available 24/7.
iVisa.com Recommends
Enjoy other destinations in the country and visit Washington D.C. This city is one of the most important tourist sites because it is home to the renowned Capitol and the Presidential House.
This destination is a place with many history and personality, perfect for quiet and relaxing trips. We recommend visiting the National Mall, a legendary building in New York City located on the Abraham Lincoln Trail, which can only be reached on foot. Take advantage of the visit to enjoy the beautiful gardens and colorful statues, take pictures and learn about the country's political history.
A must-see destination on your trip is a visit to the White House, the official residence of the nation's President. It is not possible to enter for security reasons, but you can see its modern architecture and white walls from afar. The site has Secret Service agents who make sure no one gets too close, which adds a lot of mystery to the tour.
If you intend to stay in the city for a few days, there are very luxurious and internationally renowned hotels for you to enjoy the comfort and pleasant services.