Please note that as of June 2022 the CDC no longer requires travelers to present a negative COVID-19 test or documentation of recovery from COVID pre arrival to the US
This year's Burning Man event will be held from August 28 to September 5, 2022. Of these 7 days, all are extremely important, however, there are 2 days that are crucial in the celebration. The first is Saturday, September 3, where a giant wooden sculpture in the shape of a man is burned in honor of the event's name, and Sunday, September 4, where a huge and magnificent wooden temple built for the occasion is burned in honor of those who have passed away during the year.
Most nationalities in the EU must apply for an ESTA Visa USA. However, if your nationality does not need an ESTA, but another type of visa, you can contact Travel Assist, they will help you with that process.
Burning Man dates for 2022 - Read all about Burning Man below.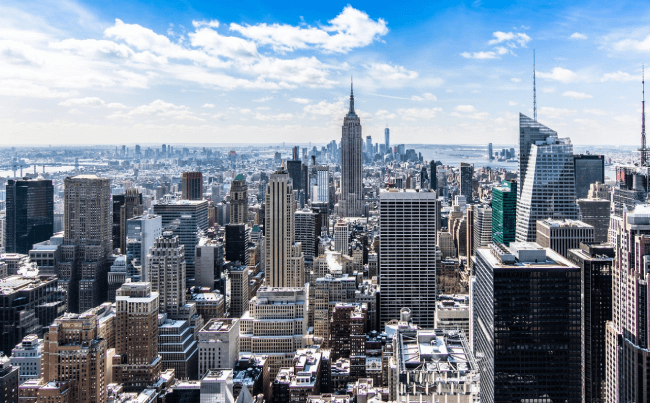 What you need to know about Burning Man
What is the Burning Man?
Burning Man is a perfect event for hundreds of artists to exhibit incredible luminous, interactive, and psychedelic pieces. During your stay at the event, you will be able to observe the famous Art Cars, which are vehicles that have been transformed into dragons, pirate ships, and even giant fish.
This event hosts around 70,000 participants, where together they can experience self-expression and self-sufficiency, express their individuality, and participate in spiritual aid rituals.
Burning Man dates for 2022 - Burning Man is a one-in-a-lifetime experience.
Where is Burning Man located?
Burning Man is located at the Black Rock Desert in Nevada, an ancient lake, located 150 kilometers northeast of the city of Reno. There, people create a temporary city called "Black Rock". Burning Man is a perfect place to create art, express individuality, and participate in rituals.
Burning Man dates for 2022 - Get your tickets and enjoy the experience.
Traveling to Burning Man
Most European nationalities must apply for a USA ESTA Visa. However, if you are not part of the EU and still need to apply for a visa, you can contact Travel Assist, they will assist you. If you don't know what kind of visa your need, you can always visit us at iVisa.com.
Burning Man dates for 2022 - Get your USA ESTA Visa with iVisa.com.
Frequently Asked Questions
What is the ESTA Visa USA?
The ESTA Visa USA is an automated system that allows tourists to travel to the United States without obtaining a visa at an embassy. This document is valid for 2 years after issued and is done online. With this document, you will be able to enter the United States for a maximum stay of 90 days Per Entrys and enter Multiple Entry.
Burning Man dates for 2022 - Apply now for your ESTA Visa USA
What are the current COVID restrictions for travel to Qatar?
All foreign travelers over 18 years of age must enter the country showing a complete vaccination certificate to COVID-19. Accepted vaccines are Moderna, Johnson and Johnson, Pfizer, AstraZeneca, Sinopharm, and Sinovac.
Regarding the COVID-19 test, all travel, except for children under 2 years of age, must have a negative PCR result taken within 24 hours. Moreover, there are no quarantine requirements for entry into the country.
Burning Man dates for 2022 - Due to the constant changes in the regulations, visit our product page.
What documents do I need to upload to apply for the ESTA Visa USA?
Scan passport with a minimum validity of 6 months.
Email address.
Method of payment. Credit or debit card.
Burning Man dates for 2022 - Upload all of these documents.
What is the cost and processing time of the ESTA Visa USA?
iVisa.com offers the following 3 alternatives:
Standard Processing -

24 hours

-

USD $76.99

Rush Processing -

8 hours

-

USD $130.99

Super Rush Processing -

2 hours

-

USD $197.99
Burning Man dates for 2022 - You can choose the alternative depending on your needs.
Can I trust iVisa.com?
Yes! ivisa.com is a company dedicated to processing travel documents for many years. That is why we have been able to position ourselves as one of the best companies in the world. Hundreds already trust us, and you can too.
Burning Man dates for 2022 - Check our clients' feedback on our customer reviews section.
I have more questions. Who can I talk to?
If you have any concerns about our services, connect with our customer support agents. They are available 24/7 to alleviate any questions.
iVisa.com Recommends
An incredible destination if you are in Nevada is the city of Los Angeles. This city is the leading state of California and is known for its massive skyscrapers and its worldwide film industry. Here, you can visit the Paramount studios and enjoy a complete tour. On this tour, you will be able to see the sets where movies like Transformers or series like Pretty Little Liars and Friends have been filmed.
In the city of Los Angeles are located several of the most emblematic tourist destinations in the United States as the famous Hollywood Sign, the street of Hollywood stars, the amphitheaters recognized for events such as the Oscars, Grammys, and Emmys.
It also has water parks that are huge and beautiful, like Santa Monica Park, two hours from downtown Los Angeles. This park has water slides and a Ferris wheel overlooking the valley. Or you can also visit Disneyland California or Universal California, parks recognized worldwide as the best in their class. Here you can enjoy shows, walls, and dozens of roller coasters.
Los Angeles is a city worth visiting. However, it will take you more than a week if you want to visit everything.