Please note that as of June 2022 the CDC no longer requires travelers to present a negative COVID-19 test or documentation of recovery from COVID pre arrival to the US
Enjoy this event with incredible shows every day. During the week that Burning Man takes place, you will be able to enjoy different artists that will fill the event with joy. Although the official list of artists that will perform during 2022 has not yet been developed, what will be maintained is the same sequence as every year. The live music will start at approximately 6 p.m. and will be ending between 4 and 6 a.m.So get ready for Nevada's most anticipated event.
What you must know about entering the US is that all travelers must present a tourist visa. If you are an EU citizen you must apply for an ESTA Visa USA and if you don't need an ESTA but another type of visa, you can acquire it with Travel Assist.
Burning Man lineup: Read all about it! - Learn more about Burning Man 2022.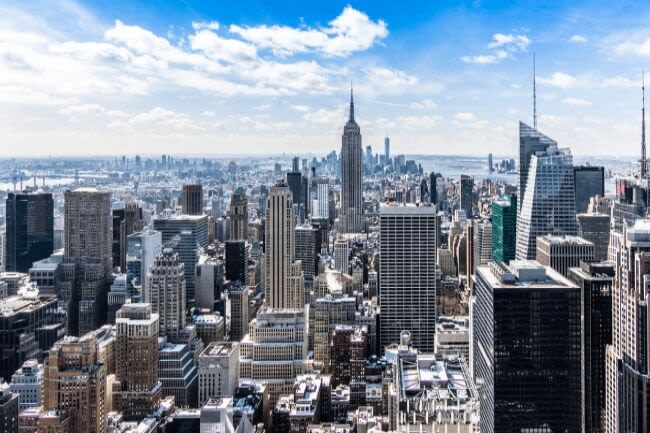 What you need to know about Burning Man
What is the Burning Man?
Burning Man is an event where approximately 7000 people experience different emotions and seek spiritual growth. During this event, thousands of people come to create art, express their individuality and participate in different rituals.
Hundreds of artists come to this event to create luminous, interactive, and psychedelic pieces. Also on display are works of art such as the typical Art Cars, vehicles transformed into dragons, pirate ships, or giant fish.
Burning Man lineup: Read all about it! - It is often said that Burning Man needs to be experienced to understand the spiritual virtues.
When is the Burning Man in 2022?
Burning Man will take place between August and September 2022. This event lasts a total of 7 days, however, the central days of the celebration are Saturday and Sunday. On these days the burning ritual will take place, where a giant wooden sculpture and a wooden temple will be burned. The latter is in honor of all the people who have passed away during the year, you can leave notes and photos inside the temple.
Burning Man lineup: Read all about it! - Get your tickets with anticipation!
Traveling to Burning Man
If you are an EU citizen, you must carry a USA ESTA Visa to enter the country. However, if you are not from the EU, you will still need a visa to enter the country; you can contact Travel Assist if you need more information about this product.
Burning Man lineup: Read all about it! - The best information for your travel document is at iVisa.com.
Frequently Asked Questions
What is the ESTA Visa USA?
The ESTA Visa USA is an automated system that allows international travelers to travel to the United States. This document is valid for 2 years after issued and will enable visitors to enter the country for a maximum of 90 days Per Entry and enter Multiple Entry.
Burning Man lineup: Read all about it! - Apply now for your ESTA Visa USA
What are the current COVID restrictions for traveling to the US?
Currently, the U.S. government is not requiring visitors to quarantine in the country, but 7 to 10 days of self-isolation is recommended.
However, all travelers over 18 must present a complete vaccination certificate to COVID-19. Accepted vaccines are Moderna, Johnson and Johnson, Pfizer, AstraZeneca, Sinopharm, and Sinovac.
They must also present a negative PCR result taken within 24 hours. The only persons exempted from this test are children under 2 years of age.
Burning Man lineup: Read all about it! - Due to the constant changes in the COVID-19 regulations, you can visit our product page to stay updated.
What documents do I need to upload to apply for the ESTA Visa USA?
Scan of a valid passport, with a minimum validity of 6 months.
Email address.
Method of payment. Credit or debit card.
Burning Man lineup: Read all about it! - Your passport must be valid and legible.
What is the cost and processing time of the ESTA Visa USA?
At iVisa.com, we offer 3 alternatives to choose from, depending on your travel needs or budget. These are the following:
Standard Processing -

24 hours

-

USD $76.99

Rush Processing -

8 hours

-

USD $130.99

Super Rush Processing -

2 hours

-

USD $197.99
Burning Man lineup: Read all about it! - These alternatives included iVisa.com services and the government fee.
Can I trust iVisa.com?
Yes! iVisa.com is a company recognized for its excellent management in the processing of travel documents. Thanks to our quality systems and our team of experts assisting our clients at every step, we can ensure that the travel documents will be ready on time.
Burning Man lineup: Read all about it! - Read all about our feedback on our customer reviews section.
I have more questions. Who can I talk to?
If you have any doubts about iVisa.com or our services, connect with our customer support agents. They are available 24/7 for you.
iVisa.com Recommends
We recommend renting a car and traveling to Yosemite National Park if you are already in Nevada. This park is a protected area where the peaks of the Sierra Nevada rise and the forest stretches for miles.
This destination is perfect if you are a nature and mountaineering lover. The Yosemite reserve has cliffs where climbing is an attractive option. In addition, you will enjoy hiking the trails, as there is plenty of beautiful vegetation and attractive views to enjoy and photograph.
The forested area of Yosemite is very extensive, so it is always a good option to rent a bicycle. However, keep in mind that you need to be in good physical condition to climb some mountains and some trails.
Finish your excursion in the National Park by attending the Bracebridge dinner, a popular celebration with more than 40 years of antiquity. This consists of enjoying meals according to the English traditions of three centuries ago, including costumes.
It is best to arrive at the destination and hire a guided tour because getting lost in the area is quite easy.