Please note that as of June 2022 the CDC no longer requires travelers to present a negative COVID-19 test or documentation of recovery from COVID pre arrival to the US
When you're planning a trip to the U.S. you must be careful with all the documentation required. In the case of Chinese, the EVUS is essential along with the Visitor Visa and a valid passport. It's also important to mention that if you're Chinese and you recently got a new passport, then you still need to follow certain steps to enroll with EVUS. To learn more about these steps, you only have to read the information in this article.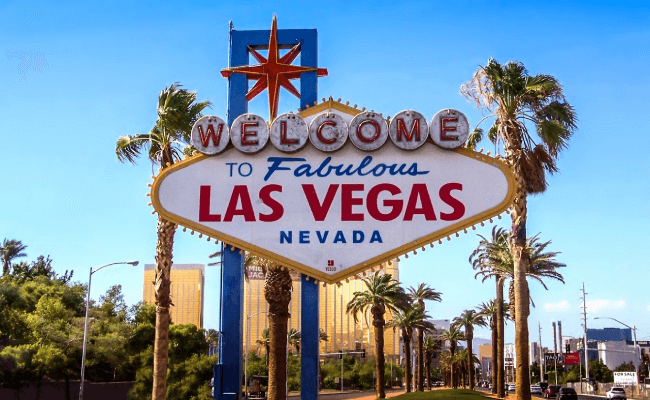 You can get your document with the official website, but you can also get it faster and easier with iVisa.com. When you apply for an EVUS with iVisa.com's service you don't have to stress about translations to your official language, and the best part is that you only need 20 minutes or even less to complete the online form. We invite you to read the FAQs below to learn more about this process and also all the details related to the Evus enrollment if you have a new passport.
Frequently Asked Questions
Why is "EVUS" an important system?
The Electronic Visa Update System is an official system that allows Chinese nationals to enter the U.S. only if their trip is for business or entertainment. This enrollment is important because it works as an authorization to enter the U.S. If you're a Chinese citizen and you don't enroll with EVUS, you won't be able to enter the U.S. even if you have a valid visitor visa(B1, B2, or B1/B2).
How can I check if I can apply for the EVUS enrollment?
These are the important initial requirements you should check to know if you can apply for the EVUS:
You are a Chinese citizen.
You own a valid Chinese passport at the moment.
You are taking this trip to the U.S. only for business or pleasure.
You have to renew your current EVUS.
If you answer "yes" to all of these statements, or at least to the first three, then you can apply for the EVUS enrollment.
What documents do I need to apply for the EVUS?
The EVUS enrollment isn't difficult at all and it won't ask you to get many requirements at hand. If you apply using iVisa.com's service, the process will be as easy as eating a piece of cake! Remember that if you have to renew your EVUS, then you'll need exactly the same:
A valid Chinese passport, this is the basis.
A copy of your passport's information page.
A valid 10-year U.S. visa.
A valid email address.
A payment method. In this part, you can choose between a credit/debit card or Paypal account.
Lastly, we will need your contact information.
What are the processing times and prices with iVisa.com?
When you enroll with EVUS, you have two options to choose from. One of these is the Official EVUS Enrollment, which is free, but you'll have to be careful with the system and you'll also have to wait a little bit longer than the second option, which is to apply with iVisa.com. If you choose iVisa.com, you'll get your EVUS document faster.
But, as you can guess, you have to pay for this service to take advantage of its benefits. Thankfully, you don't have to worry too much about it since iVisa.com has three processing times and prices according to your budget and urgency:
Standard Processing Time: in

7 days

you'll get your EVUS. The price will be

USD 33.49

.
Rush Processing Time: in

5 days

you'll be ready to use your EVUS and you'll have to pay

USD 57.99

.
Super Rush Processing Time: with this alternative, you'll only wait

3 days

and the total cost will be

USD 106.99

.
How can I apply for EVUS with iVisa.com?
You can use the U.S. Official EVUS enrollment website to apply for this document, but this website can be a little bit confusing for you, especially if you need to translate the instructions to your official language.
That's why, if you apply with iVisa.com's system, you won't need to worry about translations or skills related to online forms. You'll only need a few minutes to complete an effortless process that will only ask you basic questions.
These are the steps you have to follow:
1.First, fill out the initial online application form and select your processing speed.
2.Second, verify all the information you gave in step one (do this with caution) and pay for iVisa.com's service with a credit/debit card or a Paypal account.
3.The third step is to attach the scan of your B1/B2 visa and finally click on the submit button.
That's all you have to do! It's an easy 3-step method. After that, you'll have to wait for your EVUS document according to the processing time you chose.
How long does it take to apply for EVUS?
With iVisa.com, 20 minutes is enough to complete the online application form. That's not even the amount of time you spend on a coffee break or lunch, so you can apply whenever possible.
Do Hong Kong residents need to enroll with EVUS?
At this moment, only citizens with valid passports from the People's Republic of China (PRC) can apply for the EVUS enrollment before traveling to the United States. Citizens with a passport from the Hong Kong Special Administrative Region (HKSAR) don't have to enroll with EVUS because it is not a requirement. However, if you're living in Hong Kong, but you have a PRC (Chinese) passport, then you still need to apply for EVUS.
I have more questions, Where can I find more information?
If you still need help with the EVUS enrollment, you can simply contact us via chat. You can also find more details about this process by visiting iVisa.com's website.
Get ready for your next trip to the U.S. by applying for your EVUS form in only a few minutes!