If you are currently planning an international trip to the U.S. or are a U.S. citizen returning home, you are probably asking yourself about the Covid testing requirements to enter the USA? All travelers (regardless of vaccination status or citizenship) will need to provide a negative COVID-19 viral test result taken no more than 1 day before traveling by air into the United States. If you don't have one, unfortunately you will likely be denied boarding by airline staff.
Because of the constantly changing rules and regulations, it's a good idea for travelers to prepare and learn more about the Covid testing requirements to enter the USA. iVisa.com is here to help you learn everything you need to know.
The 1 day Covid testing window
Fulfilling the 24 hour window test requirement can be tricky while travelling, which is why ordering an eMed self-testing COVID-19 kit will help you save vacation time and avoid a last minute, frantic search for a COVID-19 testing lab. Simplify testing by ordering the kit online now and get it delivered to your US home address before traveling. It packs easily into your luggage and you'll get a result within 15 minutes. Read more about this below.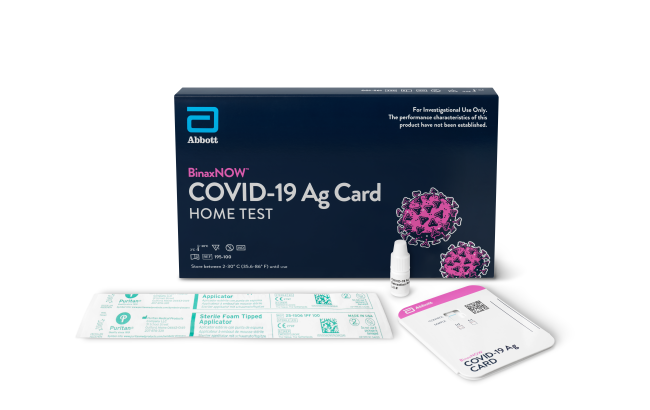 Frequently Asked Questions
What are the Covid testing requirements to enter the USA?
As mentioned above all travelers, regardless of their vaccination status, must have an original printed or electronic negative COVID-19 viral test result (NAAT: RT-PCR, RT-LAMP, TMA, NEAR, HDA, or Rapid Antigen).
The test must be taken a maximum of 1 day before your first scheduled departure time in your flight itinerary (e.g.if a flight is at 9am on a Monday, travelers could board with a COVID-19 negative test that was taken any time on the prior Sunday).
Does this requirement apply to U.S. citizens?
Yes it does, the requirement applies to all air passengers 2 years or older traveling into the US, including US citizens and lawful permanent residents (Green Card holders) unless exempted.
How do I know if my negative Covid test will be approved?
Test results must show the traveler's full name (as shown on their travel document) and at least one other identifier such as date of birth or passport number.

The test must also clearly state that the results are "negative," SARS-CoV-2 RNA not detected," SARS-CoV-2 antigen not detected," or "COVID-19 not detected."

A test marked "invalid" will not be accepted. This requirement applies to all travelers, including U.S. citizens, residents, and transit travelers.

Travelers may use a self-testing kit (sometimes referred to as a home test) that meets the given criteria. The eMed self-test COVID-19 kit includes 6 rapid antigen tests that meet major US airline's entry requirements - perfect for travelers on round-trip journeys from the United States! (Only applicable to U.S. citizens)
If you order your test kit before your trip it will be delivered to your home address. The Certified Guide will help you get results in 15 minutes on the NAVICA app.
Keep reading for more information on the Covid testing requirements to enter the USA.
Are there any exemptions to the testing requirement?
Yes there are, this requirement does not apply to the following categories:
Travelers under the age of 2.
Travelers who have recovered from COVID-19. These travelers must show proof of a positive Covid test from the past 90 days and a letter from their healthcare provider or public health official stating that they are cleared to end isolation.
Does this requirement apply to land or sea border crossings?
No, the requirements of this order only apply to air travel into the U.S.
What happens if I don't take a test and want to travel to the U.S.?
All air passengers traveling to the U.S. are required to present a negative COVID-19 test result or documentation of recovery. Airlines must confirm the negative test result or documentation of recovery for all passengers before boarding a flight. If you choose not to present a test result or documentation of recovery, the airline is obliged not to allow you to board.
Are there any other Covid Testing Requirements to Enter the USA?
Yes, there are a few other requirements you should know about before traveling.
Covid vaccination requirements: All non-citizen air travelers aged 18 and over traveling to the United States need to display a COVID vaccination certificate. Accepted vaccines are Moderna, Johnson and Johnson, Pfizer-BioNTech, Oxford-AstraZeneca/Covishield, Sinopharm, and Sinovac. The last dose must have been received a full 14 days before traveling. Most unvaccinated international travelers are not allowed to enter the United States. You can check the CDC government website for more information on exemptions.

Anyone who wishes to enter the U.S. must fill out the Attestation Form before their trip. iVisa.com can also provide you with this document in a few easy steps. Just visit the Attestation Form product page for more information.

If you're traveling to Alaska, you'll need to fill out a Health Declaration Form in addition.

Travelers must wear masks on planes, buses, trains, and other forms of public transportation.
I have more questions, who can I talk to?
If you have any more doubts or queries about the Covid testing requirements to enter the USA, our expert customer support team at iVisa.com are always happy to help. They are available 24/7.