What is the D Visa?
The D Visa falls under the category of nonimmigrant visas, which means they're only for temporary stays. The D Visas are available for people who work on commercial sea vessels or airlines in the United States. They must provide services for the operations, and they must leave the US on the same vessel within 29 days.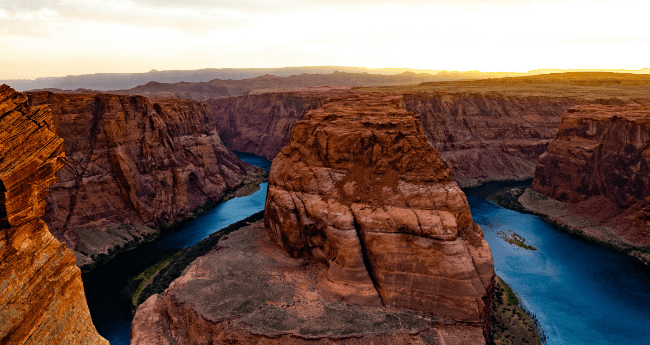 Learn all about the D Visa for Crew Members in the following lines.
Who can apply for the D Visa?
The people who qualify for a D Visa are:
Pilot or flight attendant on a commercial flight.
Captain, engineer, or deckhand on a sea vessel.
Lifeguard, cook, and other service staff on a cruise ship.
Trainee on board a training vessel.
If you perform any of these positions, the D Visa for Crew Members may be for you!
All about the D Visa for Crew Members
How much does it cost to apply for the D Visa?
You need to pay USD 160 for the application process. Also, consider other expenses related to your interview and supporting documents. In some cases, you may need to pay an issuance fee after receiving the D Visa.
iVisa.com has gathered all the information you need for your D Visa for Crew Members.
How long does it take to process my D Visa?
It will depend on the US embassy or consulate that processes your application. According to the number of applicants, season, and other factors, it may take a few weeks or months to schedule an interview.
We recommend applying as early as possible, so you have enough time in case the procedures get delayed for any reason.
Continue checking more about the D Visa for Crew Members.
Can I apply for a D Visa online?
You will need to complete Form DS-160, which can be done online. However, you need to attend your interview in person.
iVisa.com has all the details for any online procedure you need for your American Visa! Travel now to the United States.
How do I submit my D Visa?
Complete Form DS-160 with your information. Make sure to attach the photo according to the photo requirements.
Attend your interview with all your documentation and the confirmation page of Form DS-160.
Expect an answer about your D Visa.
Are you ready to start this adventure? Find out more about the D Visa for Crew Members with us.
Required documents
Valid passport. Your passport must be valid for at least 6 months beyond your stay in the United States.
Form DS-160. Complete the details and print the confirmation page.
Photo. Upload your picture during the online application. Check the photo requirements for more details.
Application fee payment receipt.
Remember that the US embassy could request more details to confirm you comply with all the guidelines within the D Visa for Crew Members. In case you have any supporting documents, you need to have the originals or certified copies.
Tips for filling out the D Visa forms
Use black ink. Whenever you have the chance, complete the forms on the digital form and print them afterward. In any other case, use black ink to fill out the forms.
Confirm that all your details are correct. Personal information must be the same as in official documentation.
Translate any documents in foreign languages. The US immigration service won't accept any documents that aren't in English or have official translations.
We can explain more about the D Visa for Crew Members.
How does applying with iVisa.com work?
We can provide these benefits with all our services:
Online forms with easy language. We know how tedious US visas could be. For this reason, we have taken difficult forms and made them simple for you.
Experts reviewing your documents. We promise error-free applications. Remember that having no mistakes means your application will have a smooth process.
100% government complaint photos. If you need a picture for your application, we have the solution. We comply with government photo requirements. Trust us!
Advice along the way. Maybe you have questions along the way? Connect with us, and an agent will have the right answer.
Frequently Asked Questions
What travel purposes don't qualify for a D Visa?
We will detail the travel purposes that don't fall under the D Visa category.
Dry Dock: You will do dry dock repairs while the boat is docked in a port of the United States. Apply for the B-1 visa.
Fishing Vessel: You work temporarily on a fishing vessel that operates in the US. Go for the H-2 visa.
Coasting Officer: You're employed when an officer of a foreign vessel is on leave. The vessel can't remain in the US for a period longer than 29 days. Apply for the B-1 Visa.
Private yacht: You're a crew member on a yacht that will sail out of a foreign port. The yacht will cruise for more than 29 days in US waters. The B-1 Visa corresponds here.
Outer Continental Shelf: You're a crew member heading to the Outer Continental Shelf. Get the B-1 Visa in this case.
If you have any doubts about whether you can apply for a D Visa or any other type of visa, check more details with iVisa.com.
Can I trust iVisa.com?
100%! We know what you need for your American visa. We have done the research for you, and we have simplified the procedures, so you don't have to do it. We have helped countless travelers on their trips to the United States.
Check what our customers have to say about our excellent results!
Let us help you with the D Visa for Crew Members! We have all the information!
I have some doubts. Who can I contact?
Connect with our support agents, who are available 24 hours a day. We're ready to take on any of your questions about the D Visa for Crew Members.
iVisa.com is the solution for any visa you may need. We're experts in online visa procedures!
Travel now to the United States with our help!