Please note that as of June 2022 the CDC no longer requires travelers to present a negative COVID-19 test or documentation of recovery from COVID pre arrival to the US
The Diversity Visa Lottery, also known as the green card lottery is a special visa program that awards 50,000 applicants each year with a permanent residency in the U.S. This visa lottery is an excellent chance for those who want to live in the US.
For your convenience, iVisa.com has created a Diversity Visa Lottery Tool that helps you to get to know better your chances of winning a green card based on your country of origin.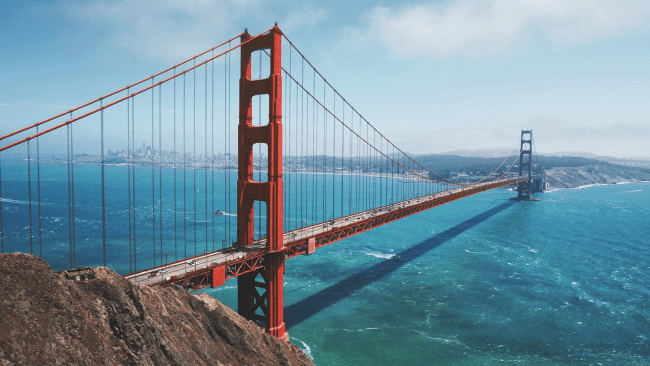 You can apply online so that we can get started with the Diversity Visa application program. Just remember that the deadline this year is November 2021.
If you want to know more about the Diversity Visa for Sweden, keep reading the article below.
How to enroll with the Green Card Lottery
Enter iVisa.com's application page.
Fill in the online application form.
Pick a processing option.
Our representatives will make sure that all the details you gave are accurate.
We'll send you an email with a preparation guide and further steps in case you're chosen.
Don't forget to verify in May next year if your application was chosen. If you're elected, you'll have to schedule a visa interview.
Frequently Asked Questions
What is the Diversity Visa Lottery?
The Diversity Visa Lottery is a visa program created by the Department of State as a way to expand the variety of the immigrants coming to live in the US. By using this program, the Department of State chooses various participants as "winners" to get the permanent residence card (green card).
Feel free to apply for this lottery using this application form.
What are the requirements to apply for the Green Card Lottery?
Since this visa lottery is easy to apply for and it's available for thousands of citizens around the world, the list of requirements is quite short. You only need:
Your passport.
A recent professional passport-sized photograph.
Your valid email address.
Payment options like Paypal or debit/credit card.
You also have to get a professional photo of your children and your spouse if needed (in case you apply with them).
Start the process here.
You can also learn more about the Diversity Visa for Sweden on this page.
Is there a chance of getting a Diversity Visa for Sweden?
Sweden usually isn't a country that can apply for the Diversity Visa Lottery because it doesn't need a visa to enter, plus, its citizens can easily apply for an ESTA to enter the US and once there, search for better opportunities to live there.
However, we always encourage our clients to check our visa checker tool in case there's a chance of applying for the DV Lottery Program.
How much does this process cost?
Since we provide a personalized service, you only have to fill in a form to apply for this lottery and also pay a small fee to get ready in the easiest way possible:
Standard Processing:

2 days

-

USD 33.99

.
What do I have to do to enroll with the Green Card Lottery?
You have to go through this process to enroll with the Diversity Visa Program:
Fill in the entry form and choose a processing time.
Verify all the information you submitted and pay for the service using a credit/debit card or Paypal.
Attach the documents required to complete the process
Learn more about the Diversity Visa for Sweden here.
Is this service available for free?
The DV Lottery Program is normally available for free on the US Department of State official website, but that's why it tends to have high demand, and therefore, crowded servers. For this reason, we suggest you apply with our services because that way you can safely enroll in the lottery and also get extra information that can be useful in case you are elected.
Why should I trust iVisa.com for this process?
We have an authorized platform and also a professional team that will process your application form quicker so that you only have to wait for the results once they're ready. We won't compromise any detail of your information. Besides, we're always very honest with the things we offer on our website.
Where do I learn more?
You can contact our customer service team for more help or you can check this page to read other questions.
iVisa.com Recommends
It's quite difficult to get bored in the US with all the things you can do there.
A good example of it is Orlando, Florida, where you can enjoy the impressive amusement parks, especially if you're an adrenaline lover. Orlando has large roller coasters that are often considered the fastest on the plane. Plus, you can also visit Disneyworld if you're staying in Orlando.
But that's just part of the things you can do. Remember that the United States has the most dynamic city in the world: New York. This place is full of lights and colors, so it is a mandatory stop for curious tourists, although it is usually very expensive, so plan your visit carefully.
Another popular place in the U.S. is the state of California, home to Los Angeles and Hollywood, both being probably the most famous places for celebrities in the world. Nevertheless, both cities are expensive, so you can also visit places like San Diego and San Francisco if you want to save a little.
Many things are possible in the United States, so don't miss your chance of applying for the DV Lottery Program and get a higher chance of living there.