Please note that as of June 2022 the CDC no longer requires travelers to present a negative COVID-19 test or documentation of recovery from COVID pre arrival to the US
When you enter a country, it's normal that you need some documents, especially when you arrive at the airport. Among these documents, you may need one related to your health, such as medical certificates. If you're a Chinese citizen, you may be wondering if you need health solutions to obtain your EVUS when entering the United States, so we'll explain in this article all the information about this topic.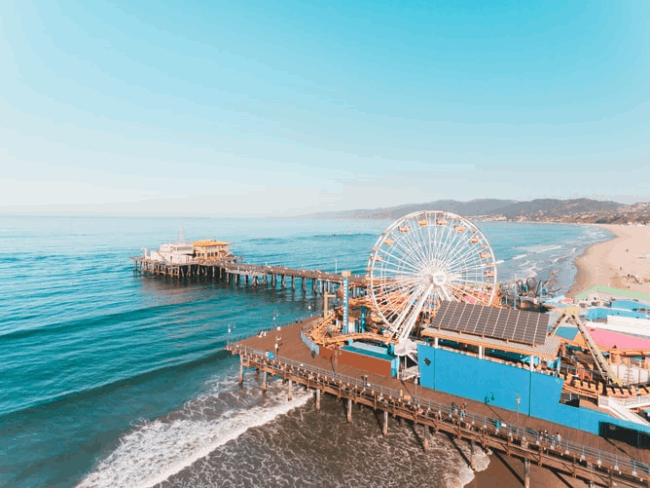 First of all, don't forget that you can now apply for your EVUS online, and it can be an easy process if you use iVisa.com's service. All you have to do is to follow a 3-step method and that's it! You can learn more details about it by reading the info below.
Important Information you should know about EVUS
What does it mean "EVUS" and why the document is so important?
EVUS is the official name known for "Electronic Visa Update System", which allows Chinese nationals to get the proper authorization to enter the United States, as long as you have your Visitor Visa and also valid passport at hand. This system was launched in 2016 as an important requirement only available for Chinese by now.
Can I apply online for this document?
Yes, you can, but you have to check some conditions first. Don't worry about this part because these conditions are very easy to follow:
First, you can prove that you're a Chinese citizen and you have a valid PRC passport (People's Republic of China passport).
You're traveling to the U.S. for entertainment or business purposes (you don't need a study visa).
You need to renew your EVUS.
After you confirm that you meet these conditions, you can proceed to apply online for your EVUS by collecting other documents that are also effortless for you. Take note that you can enroll with EVUS using the official EVUS enrollment website or you can simply use iVisa.com's website to finish the process faster.
Requirements
Now that you know what EVUS is and what conditions you should have, you can move to the list of documents required. If you already passed the initial conditions, then this part should be easier for you. You only need:
A Chinese passport (People's Republic of China passport).
A scanned copy of your PRC passport.
A 10-year valid U.S. Visitor Visa.
Valid email address.
Valid payment alternative. You can pay with Paypal or credit/debit card.
Valid contact information.
Once you get all of these documents required, you can select the best option for your online application. Keep in mind that with iVisa.com you'll be able to get your document faster and with great options according to your budget and needs.
Prices and Processing Times
If you're wondering how much does the EVUS cost, then take note that it won't cost you anything with the official website. However, it can be tedious to apply for this document with this option. On the contrary, if you apply with iVisa.com, you'll find an easier method, but with a price. The good thing is that iVisa.com has 3 options according to how fast you need your document and how much you can pay:
Standard Processing:

7 days

- the price is

USD 33.99

.
Rush Processing:

5 days

- with this option, the total price is

USD 54.99

.
Super Rush Processing:

3 days

- by being the fastest option, the price is higher as well, it is

USD 109.99

.
Learn to apply online for your EVUS enrollment
You can apply for your EVUS from anywhere around the World, even at the U.S. airport you arrive. If you apply with iVisa.com, you'll only need to follow this 3-step method that can be easily completed in 20 minutes:
1.First, fill in the online questionnaire with all the information needed and select your procedure time as well to confirm.
2.Second, verify that all the information you gave in step one is well-written and with no mistakes. You also need your credit/debit card or Paypal account to pay for the service.
3.Third, attach your B1/B2 visa and click on the submit button once you finish.
After you finish uploading your documents and send your online form, just wait for your EVUS to arrive in your inbox.
Remember that you can apply for family members or friends from the U.S. as well, as long as you have their valid information. Another option is to click on "add new applicant" while completing your online form to add other people, but this is only in case you're traveling with them. If you do that, the enrollment would change to a "Group Enrollment".
Do I need health solutions to apply for EVUS?
If you've read to this point, then you're ready to know the final details about EVUS. In the case of Evus Health Solutions, keep in mind that you don't need any to apply for this document. You don't need a Yellow Fever Certificate or something similar. But, be careful with any requirement that the U.S. Government may ask for other circumstances, like the COVID-19 Pandemic. In that case, you might need any health certification, but that's aside from EVUS.
What other information should I consider before applying for EVUS?
There are other points that you have to consider before applying online for the EVUS. One of these is that citizens with passports from the Hong Kong Special Administrative Region (HKSAR) don't need to apply for EVUS. The exception is for those who are living in Hong Kong but have a PRC (People's Republic of China) passport. Only, in that case, you're still required to enroll with EVUS.
Also, the online process to apply for EVUS can take you at least one hour with the official website. If you apply with iVisa.com, you'll only need to spend 20 minutes, which can be easy for you while drinking your favorite hot beverage or even taking a break from work.
After you send your application, you'll receive an email with the information in a few minutes. If it takes longer, it might be for some extra requirements according to your situation, but if that's the case, you'll always be informed.
If you still have questions about this process, don't hesitate to contact iVisa.com's customer service, or you can simply search for more info on iVisa.com's website.
Start your online application now and relax while planning your dream travel to the U.S.!