NOTE - If you are a non U.S. citizen and have recently been in any of the following countries you are not allowed to visit the USA right now; South Africa, Botswana, Zimbabwe, Namibia, Lesotho, Eswatini, Mozambique and Malawi.
Whether you're arranging a fun holiday with friends in Las Vegas, or a romantic New England minibreak, the first thing you'll need to know is sure to be: Do I need a covid test for United States?.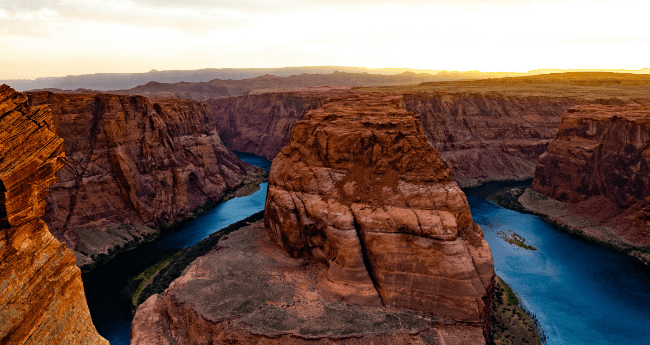 In the interests of protecting American residents and international tourists alike, you are now required to present a negative covid test when it is requested by your airline. The number one priority for our professional travel team at iVisa.com is making sure that you have everything you need to enjoy yourself, so stay up to date by checking out the section below.
Fly to the States with our expert help
Frequently Asked Questions
Do I need a covid test for United States?
COVID test prior to arrival: PCR or antigen within 24 hours of departure to the US, regardless of vaccination status or nationality.
COVID test exemptions: Children under 2 and travelers with proof of recovery from COVID-19 within 90 days are exempt.
Do I need a COVID vaccine or vaccination certificate to enter the United States?
No, you don't. As of today, COVID vaccination passports or certificates are not a mandatory to enter the United States. Since information may change quickly, we advise you to follow up on the latest United States travel updates and/or contact your local embassy.
Do I need a big list of documentation for my ESTA?
Getting a United States ESTA on the government website will require you to take extra time reading through the necessary questions, deciphering the formal language and reading the small print.
We've got rid of the complicated stuff, so for your convenience you'll just need:
A passport.
Payment method. Debit and credit cards are accepted, as well as Paypal.
Your email address. Where we will send your United States ESTA.
How fast can iVisa.com get me an ESTA to visit the United States?
To apply for a United States ESTA through the formal channels, you may find your plans left hanging in the balance when you're unsure whether or not this essential document's approval arrives in time.
When you pay for assistance with iVisa.com, you're guaranteed to get your document in the agreed time scale.
Standard processing (

USD 48.50

): The no-frills attached option (

24 hours

).
Rush processing (

USD 80.00

): We'll work on your paperwork as a priority (

8 hours

).
Super Rush processing (

USD 108.50

): Go for this choice when you really can't wait (

2 hours

).
Apply now to save time and effort
How do I get an ESTA with iVisa.com?
Getting a United States ESTA doesn't need to be tiresome or exhausting, because we offer our professional services and experience to make your process seamless.
Fill in the application.
Check over your spelling and then pay for the service.
Scan any documents, and send them to us to finish off!
Can I rely on iVisa.com to process my United States ESTA?
We pride ourselves on offering a high-quality document processing service that fills an essential gap in the market for travelers who need to make sure they get their paperwork on time.
You can count on the expert team at iVisa.com to take good care of your United States ESTA application and your personal information.
Where can I find more information like 'Do I need a covid test for United States'?
If you're keen to read more informative blogs about topics like 'Do I need a covid test for United States?' then we suggest you head directly to the iVisa.com website, where you'll find a fantastic selection of handy resources and travel tools.
iVisa.com recommends
Once you have your negative covid test results safely stored in anticipation of your trip to the United States, you can really start to look forward to the holiday. A visit to the USA wouldn't be complete without a fun-filled family day spent in one of the many thrilling theme parks located in Orlando, Florida.
The youngest family members will enjoy meeting Snow White, Belle from Beauty and the Beast and Elsa from Frozen while the older teenagers can dangle dangerously on one of the nail-biting roller coaster rides.
Once you've all screamed until you're hoarse, it's time to board a hovercraft and enter the Everglades in search of its biggest, most terrifying inhabitants-Falligators. Be careful not to get too close, cause those teeth are sharp! You'll find plenty of opportunities to get close to these scaly reptiles. Some tourist operators even sell their meat, but we'll leave it up to our readers to decide if they're interested in trying it.
Finish up in a traditional diner with a soda and a hamburger, what could be more American than that?