Please note that as of June 2022 the CDC no longer requires travelers to present a negative COVID-19 test or documentation of recovery from COVID pre arrival to the US
The answer to your question depends on one factor, and that is your country of origin. According to the visa policy of the United States, only people who travel to the US by air or by sea under the Visa Waiver Program are eligible for an ESTA. All the other nationalities, except for those who are visa-exempt, need to pay a visit to the nearest US diplomatic mission and apply for a visa.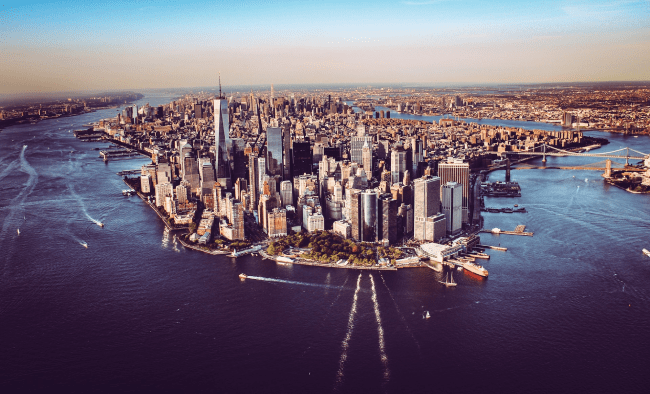 ESTA stands for Electronic System for Travel Authorization. It is not a card, but not a visa either. It is a simple document that notifies the US Department of Homeland Security that you will be visiting the United States. To learn if you are eligible for an ESTA, you can use iVisa.com Visa Checker instead of going over the visa policy of the US. All you have to do is select your nationality in the menu on the left, and out the United States in the box on the right. If you qualify for an ESTA, you will be able to apply on the spot. If not, you will be given a list of the nearest US embassies.
Where can I get an ESTA?
Fortunately, an ESTA is easy to obtain, mainly because the document can be purchased online. iVisa.com can help with the application process. If you want, you can have it in as soon as 6 hours. Below you will find a short guide on how to apply online for a US ESTA.
The first thing you have to do after you find out that you are eligible for an ESTA is to make sure that you have everything you need. Lucky for you, an ESTA is not very demanding. You need the following:
Passport – you must hold a valid electronic passport with a digital chip that contains your biometric info. At the same time, the passport needs to be valid for at least another 6 months from the date of arrival in the United States.
E-mail address – the US ESTA arrives via e-mail, which is why you must have a valid e-mail address to which you have access. Once iVisa.com sends you the ESTA, do not forget to print out at least one physical copy of the document.
Means of payment – the payment must be made during the online application process, which is why you must have a method of online payment. iVisa.com accepts credit and debit cards, but you can also use PayPal, Alipay, or WeChat; whichever you find most convenient.
Then, you need to fill in an application form. That should not take you more than 20 minutes, and iVisa.com can help you through its customer support should you need it. The form has three simple steps you need to complete. The first one covers the general information and the processing time. The second asks you to make the payment and revise your form, while the third is reserved for the supporting documents of your application. Once you are done with all three of them, you are free to submit your application.
All in all, you need an ESTA card (registration is more like it) to travel to the USA as long as you qualify for it and you decide to travel by air or by sea. Since the ESTA is available online, you should have no issues getting it. iVisa.com makes it as easy as it can possibly be. The document is valid for 2 years since issue, and you can use it multiple times for stays that do not exceed 90 days.