Although the DV Lottery is random, many statesmen have analyzed the DV Lottery Odds By Country due to the amount of information that has already been generated. However, these analyses have been possible only with the countries that were selected until a certain date to enter the program
Even so, these numbers vary little in each analysis, implying that the DV Lottery is indeed a fairly random program from which you cannot easily guess what the results will be.
Enroll in the DV Lottery here.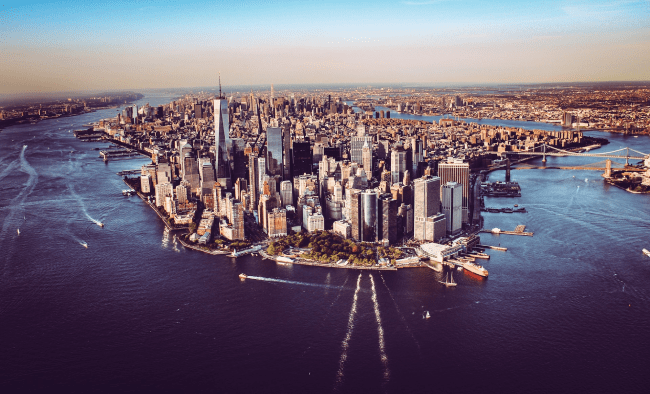 That's why it is not always necessary to know the DV Lottery Odds by Country. What is important is knowing that you have the requirements and that you can apply online.
We can help you with the application process at iVisa.com so you don't have to wait for the official website to be available. For this, we recommend that you read the questions below.
How to get the Green Card Lottery quickly
Enter our application website.
Fill out the online application form.
Decide which processing speed you prefer.
Our representatives will evaluate the request form so that they can be sure you have made no errors.
Obtain the approval letter and additional instructions on what to do by email.
Don't forget to review in May next year if your application was selected. If you're selected, you have to program an interview at the nearest US embassy.
Frequently Asked Questions
What is the Diversity Visa Lottery?
The "Green Card Lottery" or Diversity Visa Lottery is a special program that the Department of State created in the 80s to improve the diversity of the immigrants arriving to live long-term in the US. The Department of State picks numerous participants as "winners" to get the permanent residence card (green card) thanks to this program.
Applying for this lottery is possible by using this application form.
What documents or items do I need to enroll?
Since the DV Lottery Program is an easy-to-understand program, it won't require you to collect many documents. Only the following:
Your passport with a valid due date.
A recently-taken photograph (it should follow all the professional passport guidelines).
A valid email address where you'll get all the information about the process.
A Paypal or debit/credit card to process payments.
Lastly, you'll need a professional photo of your kids and your spouse if required (in case you apply with them).
Start the process here, or, if you prefer, check more information about the DV Lottery Odds By Country on this page.
What are the prices and processing times?
It's not expensive to enroll in the DV Lottery if you apply with our services. We only ask you to pay the fee below because we process your document quicker than the usual method:
Standard Processing:

2 days

-

USD 33.00

.
Apply for your DV Lottery here.
How is the application process?
To apply with us, you have to follow this 3-step method:
First, fill in the request form and pick a processing speed.
Second, validate your data to continue with the payment.
Third, add the items required to conclude the process.
Learn more about the DV Lottery Odds By Country here.
Is this service available for free?
The US Department of State allows you to enroll in this process for free through its website, but since it's a highly-demanded process, you'll probably find obstacles while applying, including crowded servers.
That's why we always suggest applying with our assistance. This way, you can enroll without any issues and also get extra information in case you are selected.
Why should I trust iVisa.com for this process?
Because we count with an authorized application form that won't put your private information in danger. Besides, we have a professional service with an incredible team that's always ready to serve you with any issue.
Where do I get more help for this process?
By reaching out to our customer service center or simply by reading more information on this page.
Get more information about the DV Lottery Odds By Country here.
iVisa.com Recommends
The United States tends to be very recognized for its great metropolises, but you should know that it's also a huge nation full of natural beauties. The US large territory has a wide variety of places ranging from reddish mountains to beaches with deep-blue waters.
In Nevada and Arizona, you'll easily find rocky mountains and reddish landscapes that can make anyone fall in love, especially during sunsets and sunrises. In these states, you can visit the famous Grand Canyon, Monument Valley, Sedona, and Canyon De Chelly National Monument.
Do you enjoy beachy lands? Then you can take a short trip to California and enjoy the gorgeous beaches in Malibu, Santa Monica, and San Diego. Plus, you can also tour San Francisco!
Do you prefer pine-filled mountains? Then get ready to explore these beauties in states like Montana, Idaho, and Utah. Also, remember that in these places you can plan a tour to Yellowstone National Park, Glacier National Park, or Whitefish.
As you can guess, The United States isn't only New York and Los Angeles. This country has many hidden gems that are often forgotten. That's why we invite you to apply for the DV Lottery Program and get closer not to visit but to live in the US!