Please note that as of June 2022 the CDC no longer requires travelers to present a negative COVID-19 test or documentation of recovery from COVID pre arrival to the US
Many citizens around the world always dream of having a green card to live and work in the United States. Therefore, the DV Lottery tends to be a great chance for these travelers, especially if they have all the items required to participate.
Enroll in the DV Lottery here.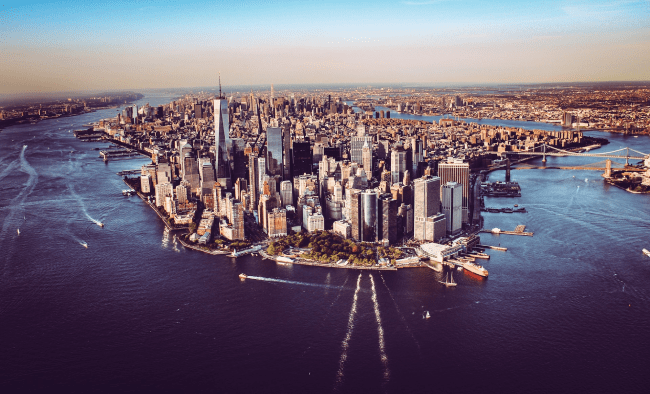 You might want to know details about the DV Lottery Statistics, but you should consider that the winners for this program are selected randomly. Therefore, there's not a specific way of knowing if you're selected or know just by checking the DV Lottery Statistics.
What you can do is to apply online with our services to avoid long-waiting on the official website, especially when the deadline is close since the servers tend to be more crowded. Besides, the general recommendation is to simply apply for the program with the minimum documents required, and that's it!
Learn more about this process in the following lines.
Apply for the DV Lottery following these steps:
Enter iVisa.com's application page.

Complete the online application form thoroughly.

Select the processing speed you prefer for your application.

Our representatives will check the information to make sure that everything is correct.

Wait for your approval message and further instructions on what to do by email.

The last thing you have to do is to check in May next year if your application was selected for a personal interview at the embassy. Remember that if you finish the interview successfully, you get a green card.
Frequently Asked Questions
What is the meaning of "Diversity Visa Lottery"?
As the name indicates, it's a lottery program that awards at least 50,000 citizens with a green card or permanent residence card. The Department of State of the United States is the entity in charge of this program. This lottery works randomly, so there's not a specific way of knowing if you're selected or not if you follow all the rules.
Apply for this program at our website.
What items are necessary to enroll in the DV Lottery?
Before applying for this program, we strongly recommend you get the list of items below:
A valid passport.
A recent professional photograph.
An email address.
Means of payment like Paypal or your debit/credit card.
You'll also need a professional photo of your kids and your spouse if you apply with them).
Once you get all the items required, you can start the process here, or you can check this page to get more information about the DV Lottery Statistics.
What should I know about the DV Lottery Statistics?
It's possible to find out information about the DV Lottery Statistics, even on the Department of State of the US official website. However, that doesn't mean that it works as a reference to know if you will be classified or not. This lottery is random and the numbers always vary in terms of the selected candidates, so you don't need to get too mortified checking the DV Lottery Statistics.
What are the processing times and prices?
Keep in mind that to enroll in this process with our website, you'll have to pay a small fee. This is necessary to make the process faster and easier for you. However, the fee is quite affordable:
Standard Processing:

2 days

-

USD $30.49

.
Apply for the DV Lottery Program here
How is the application process?
To apply for the DV Lottery on our website, you'll have to follow these steps:
First, you must complete the application form and pick a processing time.
Secondly, now you have to ensure that all of your information is correct so that you can proceed with the payment.
Third, add the items needed to complete the process.
Remember that you can learn more about the DV Lottery Statistics here.
Is this service available for free?
Yes, the DV Lottery is usually free, but that's why the official website tends to be very crowded. If you prefer to evade long waiting to apply for the DV Lottery Program, we recommend you to apply for it by using iVisa.com's services. The only thing you'll have to do is to complete this online form and we'll ensure that your application gets valid.
Why should I trust iVisa.com for this process?
You should trust the service we offer because we have a modern application form that won't expose your private data. Also, we have at our disposal a professional service and an amazing team that's always ready to help you with any issue you have.
Where do I get more help for this process?
You can always keep in touch with our customer service center if you have doubts. You can also learn more about this process on this page.
iVisa.com Recommends
There are many things you can explore in the United States, as it is the recognized world power and the country from which many influences appear for popular culture. Not to mention that due to its large size, it would take almost a lifetime to get to know all its corners.
Some of the most popular places in America are on the coastlines. For example, you can visit Florida, which has the city of Miami, famous for its Latino culture, and there's also Tampa and Orlando. Keep in mind that Orlando is the ideal center to have fun with amusement parks and other attractions like Disneyworld.
On the west coast, you can enjoy the beaches of California, and also its interesting tourist spots that include San Francisco, Sacramento, and San Diego, to name a few. Remember that on this side of the country you can explore the states of Oregon and Washington as well. Besides, in Washington, you can explore the busy city of Seattle.
It might be easier for you to explore all of that with a green card, so remember that you can get closer to having one by applying for the DV Lottery Program now.