E Visas are made for treaty traders and investors that decide to visit the U.S. under a treaty of commerce and navigation between the U.S. and their countries of origin. Visa eligibility applies to specialty occupation workers from Australia and other workers as well. Get to know more about the E Visa for Temporary Workers in the article below.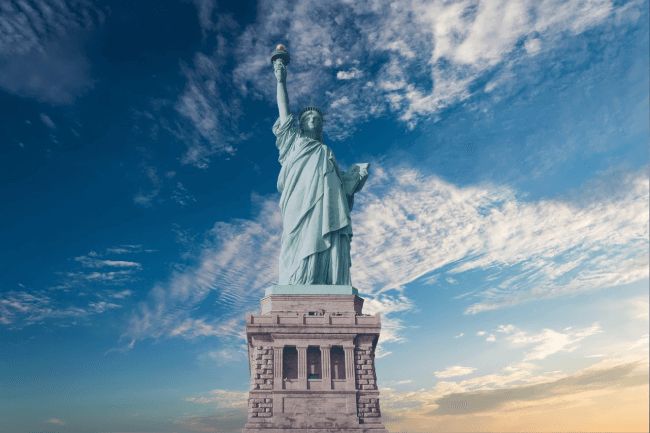 What is the E Visa for Temporary Workers?
The E Visa is a type of visa that allows treaty traders and investors to enter the U.S. as long as they are under a treaty of commerce between the U.S. and their country of origin. That is why Australian specialty occupation workers are also included in this category.
If you want to learn more about this visa category, including how much it costs and who is eligible to apply for it, we invite you to read the information below.
Who is eligible for the E Visa for Temporary Workers?
Only certain foreign nationals sharing the same nationality as the company sponsoring a U.S. entity can apply for this visa. Take a look at the four types of citizens eligible for the E Visa:
Foreign investor with a sizable stake in a U.S. entity.
Managerial or executive representative of a foreign investing corporation maintaining controlling interests at all times.
Any essential employee of a foreign investing corporation with key skills for a specific job function.
An Australian specialty occupation worker. Be aware that this is based on eligibility for any E Visa. These visas are divided into E-1, E-2, and E-3.
All About the E Visa for Temporary Workers
How much does it cost to apply for the E Visa?
The pricing will depend on certain conditions for the applicant, including their preference for premium processing (the price will increase for premium processing).
Nevertheless, the general prices for any type of E Visa are as follows:
USD 205 for the Consulate Application filing Fee.
USD 460 for the USCIS flling fee.
USD 2,500 for premium processing (emergencies only).
How long does it take to process the E Visa?
Processing an E Visa for Temporary Workers is usually fast in comparison to other types of visas, but it still takes a few months. To give you a better idea of timescales, keep in mind that an investor presentation in the U.S. could wait up to 5 months to get the E Visa unless the investor decides to use the Premium processing time.
The Premium processing option allows the investor to wait only 15 days to know if the visa is approved or not.
Generally speaking, when applying for this visa, you could wait between 1 to 6 months to have it ready. It will always depend on the workload and how much time is needed to gather the documents required.
Can I apply for the E Visa for Temporary Workers online?
It depends on the type of E Visa. However, most of this process can be done online, at least at the beginning. The final part of it might require you to attend an interview or visit a consulate to receive proper verification, especially in the case of the E-3 Visa.
How do I submit the E Visa for Temporary Workers?
It is not possible to apply for an E-1 or E-2 status from outside the U.S. In that case, you should search for information about the E-2 CNMI-Only Investors, which is available on the USCIS webpage.
As for the E-3 visa, it is possible to apply for it outside the US, but it will require Australian citizens to attend an interview.
These are the basic steps to follow to apply for these visas:
Step one: Complete and sign Form I-129 (this can be done by your employer). Also, fill in Form DS-160 if required (in the case of E-3 Visas).
Step two: Pay the filing fees and upload the documentation required.
Step three: Wait for the receipt notice from the USCIS. In this part, you can also schedule an interview (only required for E-3) or wait for the final answer from the USCIS to see if you need to attend an Interview.
Step Four: Attend the interview with the information required and wait for approval.
Please be aware that you will have to attend an interview at the consulate or embassy if you apply for an E-3 Visa.
Required Documents
Before submitting your visa, prepare the required documents first, including:
Valid passport to travel to the U.S.
Form DS-160-
Professional photo.
Nonimmigrant Treaty Trader/Treaty Investor Application, Form DS-156E (Required for E-1 and E-2 visa)
An approved Labor Condition Application (LCA) (only for E-3 Visas).
Evidence of qualifications and credentials to work in the U.S. (E-3 Visas).
A certified copy or required license to practice the occupation in the state of intended employment. (E-3 Visas)
Tips for Filling out the E Visa for Temporary Workers
This type of visa does not have an exhaustive application process like other visas, but we still advise you to keep in mind these recommendations before filling in the application form or submitting any document:
Collect all the documentation required on time to avoid issues when attending an interview.
Do not forget to always check your answers to avoid typos or mistakes.
Sign with black ink.
If necessary, search for a lawyer or an agent, especially if you are not used to visa processes into the U.S.
How does applying with iVisa.com work?
In iVisa.com you can relax because we work with you and can assist you so that you get your visa easily. We know applying for a visa can take a long time, and that's why our full service includes the following:
Online forms with simple language. Our application forms make complex government language easy to understand.
Team of experts to review your documents. We'll review your entire application to make sure your application is error-free.
100% government compliant photos. Use our photo service to get exactly the right photo, all from the comfort of your home. Just take a selfie and our experts will ensure it meets the correct requirements for your visa type.
Professional and useful guidance every step of the way. Our 24/7 customer service team is always available to help you on your application journey.
Frequently Asked Questions
Can I travel with my family?
Your spouse and unmarried, minor children can also apply for the same visa category as you to accompany you, but you have to prove that you will be able to financially support them.
Is iVisa.com a safe place to get my E Visa for Temporary Workers?
Applying for any kind of visa with iVisa.com is always a good idea because our top security systems prevent any leaks of your private information to other companies or third parties.
Do not forget that we do not offer these visas yet, but we are always ready to assist you with other travel documentation you may require and we can guide you through the necessary travel documents to visit multiple countries.
I have more unresolved questions, where can I find more information about the E Visa for Temporary Workers?
We are not offering this visa yet, but we can assist you with other doubts you have about this and other documents, including eVisas. Send us a message through our customer service center, we will help you with any questions or issues you have.