Please note that as of June 2022 the CDC no longer requires travelers to present a negative COVID-19 test or documentation of recovery from COVID pre arrival to the US
For many, it is a dream come true to obtain a green card to enter the United States. That's reason enough to make many people around the world participate in the DV Lottery, even though this program works randomly, just like a lottery.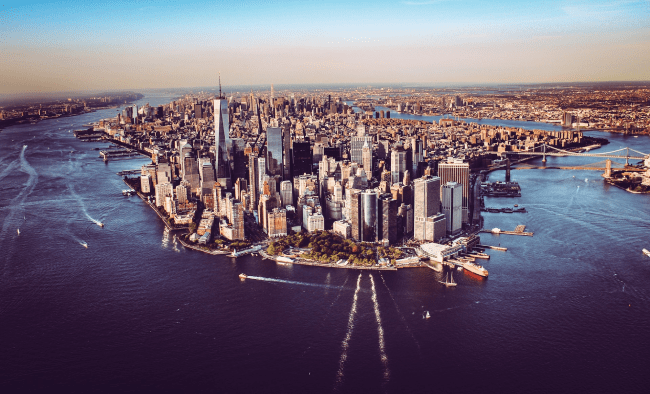 Numerous applicants often wonder how to increase the Green Card Lottery Chances. This is impossible given the nature of this program, so better forget about trying to "trick" anything. The only general recommendation is to have all the requirements ready and do the online process calmly to avoid application errors.
A simple typo can invalidate your application, so you must pay attention to what you have to do to apply successfully. Keep in mind that at iVisa.com you can easily apply without having to wait for the official page to load. Find out how to apply with us below.
Learn to apply for the DV Lottery here:
Go to iVisa.com's application website.
Fill out the online application form carefully.
Don't forget to choose the processing speed you prefer.
Wait for our agents to review the request form. They'll make sure there are no mistakes.
Obtain the approval message and further instructions on what to do by email.
Lastly, don't forget to check in May next year if your application was chosen. If you're selected, you have to schedule a personal interview at the embassy.
Frequently Asked Questions
What is the meaning of "Diversity Visa Lottery"?
As the name implies, it is a visa lottery, specifically, a green card or permanent residence card lottery. This process is done each year in the United States to choose at least 50,000 immigrants who can live and work without obstacles in the country. This process is official and authorized by the United States Department of State.
You can apply for this program at our website.
What things do I need to enroll in the DV Lottery?
The DV Lottery Program is fast and easy, so it won't ask you too many things on your side, only the following:
Your valid passport.
A professional photograph that should've been taken recently.
A valid email address.
Valid payment options. With our website, you can pay with Paypal or debit/credit card.
A professional photo of your kids and your spouse if required (in case you apply with them).
Feel free to start the online procedure here, or if you prefer, you can also take a look at this page to learn more about the Green Card Lottery Chance.
Can I increase the Green Card Lottery Chances?
No, you cannot increase the Green Card Lottery Chances. We strongly recommend you simply apply online and get all the requirements ready.
What are the prices and processing times?
Although the process to register for the DV Lottery is free, it can be cumbersome this way due to the high demand for the official website. That's why we have decided to create this application process to help you prepare your request faster, hence it has a price. The price is as follows:
Standard Processing:

2 days

-

USD $26.49

.
Apply for the DV Lottery Program here
How is the application process?
You'll just have to complete these steps:
Firstly, fill in the application form and select a processing time.
Secondly, make sure that your information is correct so that you can continue with the payment.
Thirdly, don't forget to add the items required to complete the process.
Get more information about the Green Card Lottery Chances here.
Is this service available for free?
Yes, the US Department of State made the official process free, but that's why the website tends to be very crowded. To avoid a long waiting to enroll in the DV Lottery Program, we suggest applying for it by using our services. All you have to do is to complete this online form and we'll make sure that your application gets valid.
Why should I trust iVisa.com for this process?
You should trust our services because we have an application form that won't jeopardize your private details. Besides, we provide a professional service and have an incredible team that's always ready to assist you with any issue you have.
Where do I get more help for this process?
By reaching out to our customer service center or just by viewing more questions on this page.
iVisa.com Recommends
While it is true that the United States is a country full of gigantic cities and enigmatic towns, you should keep in mind that this country also offers a lot of natural beauties. The US vast territory makes it possible to enjoy a variety of landscapes, from beautiful beaches to rocky mountains.
By visiting Nevada and Arizona, you'll be able to enjoy the rocky ground and reddish landscapes that make anyone fall in love. Besides, this whole territory is home to some incredible places like the famous Grand Canyon, Sedona, and Monument Valley.
However, if you prefer something closer to the ocean, then you can visit California and relax at the beaches of deep-blue waters in Malibu, San Diego, and Santa Monica.
If you're more into high mountains, then you can visit states like Montana, Idaho, and Utah. In these states, you can plan a tour to visit Yellowstone National Park, Glacier National Park, and Whitefish.
The US has so many things to offer that you surely won't get bored that easily, especially if you decide to live there. You have that chance by applying for the DV Lottery here, so we recommend you to take it and get ready for it.