This article deals with the Green Card Lottery: Entry dates. Have you noticed that every year, the US Department of State launches a Diversity Visa Program that allows more than 50,000 foreign nationals to obtain a green card to live in the United States legally? iVisa.com offers Green Card Lottery Entry Form and guidance on further steps.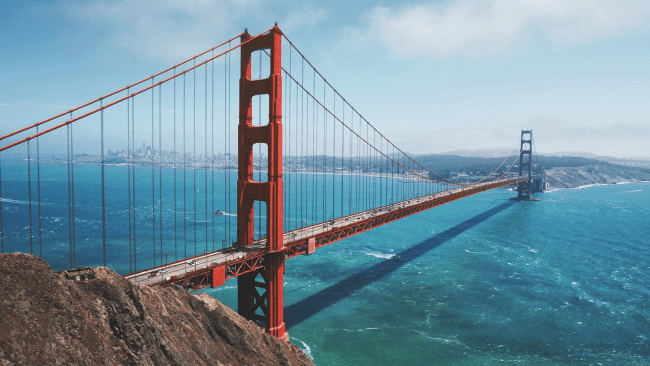 This Diversity Visa process is also known as the Green Card Lottery and it's something that has become quite popular around the world. Here are some updates for the coming year that you need to be well known if interested to apply for the green visa lottery. iVisa.com will help you to fill the application process and you need to attend an interview at the consulate to complete the process. See the following sections for more information on Green Card Lottery: Entry dates.
Frequently Asked Questions
IF I ENTER INTO THE GREEN CARD LOTTERY, WILL IT AFFECT MY ELIGIBILITY TO RECEIVE A NON-IMMIGRANT VISA?
Technically, entering into the green card lottery is equivalent to filing an immigrant petition. If your name is selected in the lottery, you may have trouble renewing your nonimmigrant status while waiting for your name to be cleared for processing or getting a new nonimmigrant visa if you are outside the U.S. However, you will get permanent residency shortly anyway, this would be a temporary problem. Apply with iVisa.com and get useful resources on the Green Card Lottery: Entry dates.
HOW MUCH DOES IT COST TO ENTER THE DIVERSITY VISA PROGRAM?
There is no fee charged to submit an electronic entry. However, if you are selected and apply for a Diversity Visa, you must pay all required visa fees at the time of visa application and interview directly with the consular cashier at the U.S. embassy or consulate. Submit your entry with iVisa.com and learn more about the Green Card Lottery.
WHAT YEAR IS THIS USA DIVERSITY VISA GREEN CARD LOTTERY PROGRAM ACCEPTING APPLICATIONS FOR?
The 2021 USA Diversity Visa (Green Card Lottery) program year DV2023 is the year when Green Card holders will be able to enter the USA with their new visa. The process has four steps; here are the dates for each step:
Submission - Applicants can apply for the DV2023 program now and until November 10, 2021.
Lottery - March 2022 - Winners are chosen by the Kentucky Consular Center in Williamsburg, and it publishes results May 8, 2022.
Process - Winners apply for Green Cards using their winning notifications.
Entry - Green Card holders who won the green card lottery may enter the United States of America during the year 2023 as a permanent resident.
WHAT IS THE EXPECTED TIME AND FEES TO COMPLETE THE GREEN CARD LOTTERY APPLICATION ON iVISA.COM?
Qualified entries are randomly selected by computer and have an equal chance to win. Each year millions of applications are disqualified for failure to follow the submission requirements. It is to keep in mind that DV is free but can make you a little confused if you have doubts. Here, iVisa.com offers a simple, fast and secure application process and charges a small fee for its services. If we provide you with verified and accurate services. our service doesn't always have the same price, as it varies depending on the urgency you have with your visa. These are your options:
Standard Processing: it's the basic option that allows you to apply without rush and by paying the smallest fee
Rush Processing: this option is a bit faster, but it also has a more expensive price
Super Rush Processing: your application form goes faster. The price is the most expensive
HOW IS THE DV LOTTERY REGISTRATION PROCESSED ON iVISA.COM?
By using iVisa.com, you'll only have to do the following:
First, you'll have to apply by using our application form. Here, you'll have to give the basic details and select the time for the process.
Second, you'll have to review your details and pay for the service.
Third, you'll have to attach the documents required and send the form. After that, you'll have to wait for the confirmation email according to the processing time you selected. In this email, you'll get the instructions about the other part of the process. Also, be aware that you need to attend the interview as informed. Visit this link for more information on the Green Card Lottery: Entry dates.
WHAT ARE REQUIREMENTS THE CITIZENS OF GREECE NEEDED TO REGISTER FOR A GREEN CARD?
With iVisa.com, we facilitate this procedure by offering an online form to apply for this lottery and thus get the interview date at the embassy and the possibility of a green card to enter the United States. The items to complete the application with iVisa.com are the following:
Valid passport: it must have at least 6 months of validity from the date you plan to enter the US
Digital photo: you'll need to take a passport-sized photo, but you can use iVisa.com Passport Photos if you're not sure of how to do this step.
Dates of previous trips to the U.S: only if applicable. If you haven't been to the U.S. before, then don't worry about this step.
Valid email address: to receive the notification email, as well as the preparation guide and instructions to attend your interview.
Valid payment methods: it can be a credit/debit card or your PayPal to pay for the fees.
IS IVISA.COM SECURE TO APPLY FOR THE GREEN CARD LOTTERY?
Yes, our team ensures you 24/7 service times and will be available to provide you the secure and safe services. Your privacy is our concern. Your personal data is secured using advanced software and a professional team of experts. You may also look into our reviews to get an idea of how customers feel about us.
HOW CAN WE GET MORE DETAILS ABOUT THE DIVERSITY VISA LOTTERY (GREEN CARD LOTTERY): ENTRY DATE?
You can refer to iVisa.com's webpage, for more information on the Green Card Lottery: Entry dates. If you have any queries, contact our customer support team, and the best way is to ring us at any time.