This article deals with the Green card lottery for Georgia. There is an announcement this year for the citizens of Georgia and all other countries that are eligible to have the opportunity of Green card lottery in order to have permanent residency in the U.S. The last date for application is in November 2021. You can easily get a green card through Diversity Visa program registration and it's a very easy online process.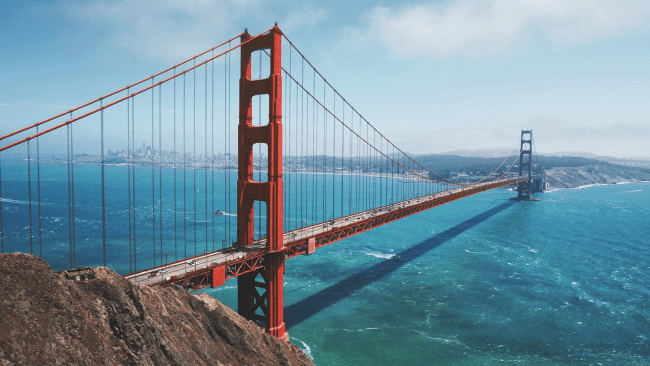 At iVisa.com we have designed a service that facilitates the application process, in which you'll only have to complete an online application and get prepared with a special guide to attending the interview at the embassy. This way, you don't have to worry so much about what to apply for in the lottery because that's our job.
If you want to know more about the Green card lottery for Georgia, keep reading the following questions.
Frequently Asked Questions
WHY IS MY BIRTH COUNTRY MORE RELEVANT THAN MY COUNTRY OF CITIZENSHIP?
When participating in the Green Card Lottery, your birth country, according to current borders, is more relevant than the country of your citizenship? Your birth country is independent of the citizenship you have, for example, the citizenship stated in your passport. Over the last few decades, international country borders have experienced much change and your birth country is according to current borders. There would be too many individual cases to review, so the US authorities make no exceptions. To participate in the Green Card Lottery, please provide your birth country. In case you win, your country of citizenship will then become relevant. Visit this link for more information on the Green card lottery for Georgia.
HOW MANY ENTRIES CAN I SUBMIT?
The law allows only one entry by or for each person during each registration they will disqualify individuals for whom more than one entry is submitted. The Department of State will employ sophisticated technology and other means to identify individuals who submit multiple entries during the registration period. People submitting more than one entry will be disqualified, and an electronic record will be permanently maintained by the Department of State. Individuals may apply for the program each year during the regular registration period. See this link and find out more about the Green card lottery for Georgia.
HOW DO I KNOW IF I HAVE WON IN LOTTERY?
Those selected will be notified by mail between May and July each year and will be provided further instructions on how to claim their Green Card, including information on fees connected with immigration to the U.S. Persons not selected will not receive any notification. Get expert guidance from iVisa.com and learn more about the Green card lottery for Georgia.
WHAT IS THE TIME AND EXPENSE FOR DV 2023 APPLICATION ON iVISA.COM?
Qualified entries are randomly selected by computer and have an equal chance to win. Each year it disqualifies millions of applications for failure to follow the submission requirements. It is to keep in mind that DV is free but can make you a little confused if you have doubts. Here, iVisa.com services you with the application process alone and we make a charge for it to make less error so that there is a big chance to get approved sooner. If we provide you with verified and accurate services. our service doesn't always have the same price, as it varies depending on the urgency you have with your visa. These are your options:
Standard Processing: it's the basic option that allows you to apply

2 days

without rush and by paying the smallest fee

USD 33.00

Rush Processing: this option is a bit faster, but it also has a more expensive price
Super Rush Processing: your application form goes faster. The price is the most expensive
IN WHAT WAYS CAN THE DV LOTTERY REGISTRATION BE PROCESSED ON iVISA.COM?
Just follow these steps to complete the application process:
First, you'll have to apply by using our application form. Here, you'll have to give the basic details and select the time for the process.
Second, you must review your details and pay for the service.
Third, you must attach the documents required and send the form.
After that, you must wait for the confirmation email according to the processing time you selected. In this email, you'll get the instructions about the other part of the process. Also, be aware that you need to attend the interview as informed. Find out more about the Green card lottery for Georgia. If you have any doubts, contact our customer support agents.
WHAT REQUIREMENTS ARE NECESSARY FOR THE CITIZENS OF GEORGIA TO REGISTER FOR THE GREEN CARD?
With iVisa.com, we facilitate this procedure by offering an online form to apply for this lottery and thus get the interview date at the embassy and the possibility of a green card to enter the United States. The documents to apply with iVisa.com are the following:
Valid passport: it must have at least 6 months of validity from the date you plan to enter the US
Digital photo: you must take a passport-sized photo, but you can use iVisa.com Passport Photos if you're not sure of how to do this step.
Dates of previous trips to the US: only if applicable. If you haven't been to the U.S. before, then don't worry about this step.
Valid email address: to receive the notification email, as well as the preparation guide and instructions to attend your interview.
Valid payment methods: it can be a credit/debit card or your PayPal to pay for the fees.
WHY SHOULD I APPLY WITH iVISA.COM?
iVisa.com's application process is simple, fast, and secure. Your information is encrypted and processed using advanced software. Your privacy is our concern.
HOW CAN WE GET MORE DETAILS ABOUT iVISA.COM?
You can refer to iVisa.com's webpage to have clarity on the services we are on and the best way is to ring us at any time. If you need any help, contact our customer support team. They are available 24/7. You may also look into our feedback pages to get more information on the Green card lottery for Georgia.