he article will give you a clear idea about the Green Card Lottery for Greece. The DIVERSITY Visa is for citizens who come from countries that do not usually send many immigrants to the United States to increase the diversity of the immigrants that enter this country. Start your application with iVisa.com and learn more about the Green Card Lottery. It is fast, simple and secure.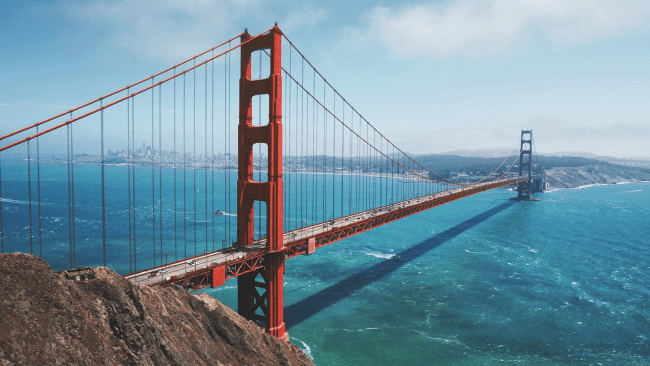 If you are a citizen of Greece, you can move to the United States through an immigrant opportunity known as a green card. Diversity Visa program provides a chance to win the green card for citizens of Greece. To know more details about the Green Card Lottery for Greece , please go through the sections below.
Frequently Asked Questions
WHAT IS A GREEN CARD FOR GREECE CITIZENS?
The Green Card is an immigrant visa to the United States. It allows you to legally live, work, and study in the United States and to enter and leave the country freely. Green card holders also receive health, education, and other rights, and they can sponsor relatives for Green Card. A permanent resident is someone who has been granted authorization to live and work in the United States on a permanent basis. As proof of that status, it grants a person a permanent resident card, commonly called a "green card". See this link for more details on the Green Card Lottery for Greece.
WHY DO NATIVES OF CERTAIN COUNTRIES NOT QUALIFY FOR THE GREEN CARD LOTTERY?
The green card lottery is intended to provide an immigration opportunity for persons from countries other than the countries that send large numbers of immigrants to the United states. The law states that no green cards shall be provided for natives of "high-admission" countries. The law defines this to mean countries from which a total of 55, 000 persons in the family-sponsored and employment-based visa categories immigrated to the united states during the previous five years. Each year, US. Citizenship and immigration services add the family and employment immigrant admission figures for the previous five years to identify the countries whose natives will be ineligible for the annual green card lottery. Because there is a separate determination made before each annual green card lottery entry period, the list of countries whose natives are not eligible may change from one year to the next. Click this link for more information about the Green Card Lottery for Greece.
WHEN IS THE LAST DATE TO ENTER THE DIVERSITY VISA LOTTERY PROGRAM?
This year's (2021) Green Card Lottery Program is called DV2023 (the year successful applicants may enter the United States of America) and is scheduled to be closed for applications on November 10, 2021. Once you submit your application, you will be able to check its status in early May of the year following the submission of your application. Follow iVisa.com's webpage for more updates on the Green Card Lottery for Greece.
WHAT IS THE REQUIRED TIME AND FEES TO COMPLETE THE GREEN CARD LOTTERY APPLICATION THROUGH iVISA.COM?
Qualified entries are randomly selected by computer and have an equal chance to win. Each year millions of applications are disqualified for failure to follow the submission requirements. It is to keep in mind that DV is free but can make you a little confused if you have doubts. Here, iVisa.com services you with the application process alone and we make a charge for it to make less error so that there is a big chance to get approved sooner. If we provide you with verified and accurate services. These are your options:
Standard Processing: it's the basic option that allows you to apply without rush and by paying the smallest fee.
Rush Processing: this option is a bit faster, but it also has a more expensive price.
Super Rush Processing: your application form goes faster. The price is the most expensive.
HOW IS THE DV LOTTERY REGISTRATION PROCESSED ON iVISA.COM?
By using iVisa.com, you'll only have to do the following:
First, you'll have to apply by using our application form. Here, you'll have to give the basic details and select the time for the process.
Second, you'll have to review your details and pay for the service.
Third, you'll have to attach the documents required and send the form.
After that, you'll have to wait for the confirmation email according to the processing time you selected. In this email, you'll get the instructions about the other part of the process. Also, be aware that you need to attend the interview as informed.
WHAT ARE REQUIREMENTS FOR THE CITIZENS OF GREECE TO REGISTER FOR GREEN CARD?
Apply with iVisa.com, we facilitate this procedure by offering an online form to apply for this lottery and thus obtain the interview date at the embassy and the possibility of a green card to enter the United States. The documents to apply with iVisa.com are the following:
Valid passport: it must have at least 6 months of validity from the date you plan to enter the U.S.
Digital photo: you'll need to take a passport-sized photo, but you can use iVisa.com Passport Photos if you're not sure of how to do this step.
Dates of previous trips to the US: only if applicable. If you haven't been to the U.S. before, then don't worry about this step.
Valid email address: to receive the notification email, as well as the preparation guide and instructions to attend your interview.
Valid payment methods: it can be a credit/debit card or your PayPal to pay for the fees.
WHERE TO FIND MORE INFORMATION IF I HAVE ANY UNRESOLVED ISSUES?
Interestingly, we provide 24/7 services to our customers. You are free to access us at any time and assure you soon responses. If you have any queries, contact our customer support team. If you need more information on the Green Card Lottery for Greece, visit iVisa.com's webpage.
WHY SHOULD I TRUST iVISA.COM?
There can be many reasons why you shall trust, as the friendly application process delivers you the easiest way to fill out. We maintain a safe and standard supply of services where your data are always secure. Many of our customers have extended positive reviews upon our service quality and comfort; you may visit those reviews for more clarification.