This article is about the Green Card Lottery for Hong Kong. The Diversity Visa program allows over 50,000 randomly selected people to get a green card or permanent residency paper Visa. The Diversity Visa Program, which is administered by the Department of the state as a way to increase the diversity of the immigrants coming to live in the US.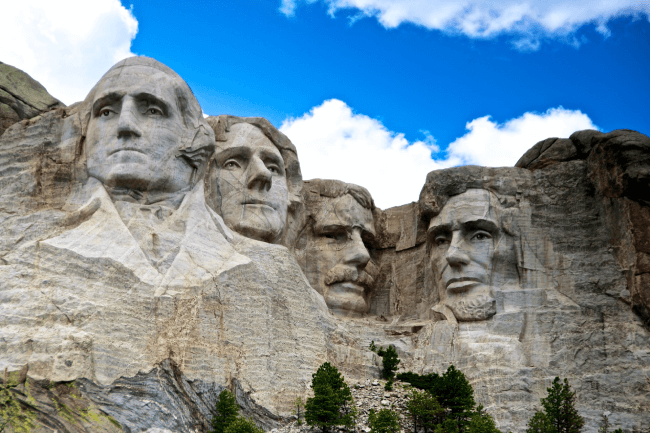 Apply with iVisa.com as you can only apply once, our experts will make sure there are no mistakes in your application and provide a preparation guideline for the interview. Visit our application page to get started with the Green Card Lottery for Hong Kong. Please continue reading below to understand the Green Card Lottery for Hong Kong.
Frequently Asked Questions
I AM FROM HONG KONG, IS THE GREEN CARD VISA LOTTERY APPLICABLE FOR ME?
No. Hong Kongers have been excluded from theGreen card lottery and it is for the first time this has happened since its introduction in 1995. You can immigrate to the US through employment-based visas or investor visas. See this page for more information about the Green Card Lottery for Hong Kong.
WHAT ARE THE REQUIREMENTS FOR EDUCATION OR WORK EXPERIENCE?
U.S. immigration law and regulations require that every DV entrant must have at least a high school education or its equivalent or have two years of work experience within the past five years in an occupation requiring at least two years of training or experience. Visit this link for more details on the Green Card Lottery for Hong Kong.
CAN I STILL APPLY IF I WAS NOT BORN IN A QUALIFYING COUNTRY?
There are two circumstances in which you still might be eligible to apply.
First, if your derivative spouse was born in an eligible country, you may claim charge ability to that country. As your eligibility is based on your spouse, you only will be issued an immigrant visa if your spouse also is eligible for and issued an immigrant visa. Both of you must enter the United States together using your DVs. Similarly, your minor dependent child can be "charged" to a parent's country of birth.

Second, you can be "charged" to the country of birth of either of your parents as long as neither of your parents was born in or a resident of your country of birth at the time of your birth. People are not generally considered residents of a country in which they were not born or legally naturalized, if they were only visiting, studying in the country temporarily, or stationed temporarily for business or professional reasons on behalf of a company or government of a country other than the one in which you were born.
Click here to check eligibility for the Green Card Lottery for Hong Kong.
WHAT DO I NEED TO USE THE DV LOTTERY REGISTRATION ON IVISA.COM?
Always remember that it is not much of a difficult task to apply through officially, but the process may cause some headaches to you. With iVisa.com, we facilitate this procedure by offering an online form to apply for this lottery and thus obtain the interview date at the embassy and the possibility of a green card to enter the United States. The items to apply with iVisa.com are the following:
Valid passport: this should have at least 6 months of validity from the date you plan to enter the US
Digital photo: you'll need to take a passport-sized photo of recently, but you can seek iVisa.com to get the digital photograph done successfully if you are having doubt about this step.
Dates of previous trips to the US: only if applicable. Provide the date if you have been there and if not ignore this step.
Valid email address: to receive the notification email, as well as the preparation guide and instructions to attend your interview will be provided.
Valid payment methods: it can be a credit/debit card or your PayPal to pay for the fees.
WHAT ARE THE PROCESSING TIMES AND THE COST OF THE DIVERSITY VISA REGISTRATION?
One thing you should consider about the DV is that it's free. This document doesn't have a price, and that's why when using the official web pages, you don't have to pay anything. The disadvantage in these cases is the waiting and the list of requirements. At iVisa.com, we facilitate that part by providing you fast and secure service. Still, keep in mind that this service isn't free, and that's why we charge a small price to help you. This is to ensure accurate and verified service without error. Plus, our service doesn't always have the same price, as it varies depending on the urgency you have with your visa. These are your options:
Standard Processing: it's the basic option that allows you to apply without rush

2 days

and by paying the smallest fee

USD 33.00

.
Rush Processing: this option is a bit faster, but it also has a more expensive price.
Super Rush Processing: your application form goes faster. The price is the most expensive.
HOW IS THE DV LOTTERY REGISTRATION FOLLOWED ON IVISA.COM?
By using iVisa.com, you'll only have to do the following:
First, you'll have to apply by using our application form. In this part, you'll have to give the basic details and select the processing time.
Second, you'll have to review your details (it mustn't have any typos) and pay for the service.
Third, you'll have to attach the documents required and send the form.
After that, you'll have to wait for the confirmation email according to the processing time you selected. In this email, you'll get the instructions about the other part of the process.
HOW SECURE IS iVISA.COM CONCERNING APPLYING FOR THE DV LOTTERY?
The application is processed by a team of professionals, backed by security software. Your data is encrypted as your privacy is our concern. See the reviews for more clarification.
HOW DO I GET MORE DETAILS ABOUT iVISA.COM?
In order to access more information, click here, and our expert team will contact you ASAP. We assure you 24/7 support service. Start your application for the Green Card Lottery for Hong Kong here.