Please note that as of June 2022 the CDC no longer requires travelers to present a negative COVID-19 test or documentation of recovery from COVID pre arrival to the US
This article focuses on the Green card lottery history. Under the present immigration law (Immigration Act of 1990), the USA has been giving away a certain number of Green Cards every year. Within the scope of the Diversity Immigrant Visa Programs (shortened to DV or commonly known as Green Card Lottery), a certain number of legal resident permits, known as Green Card, can be won. A Green Card allows you to permanently live and work in the USA. Enter the green card lottery through iVisa.com and learn more about the Green Card Lottery History.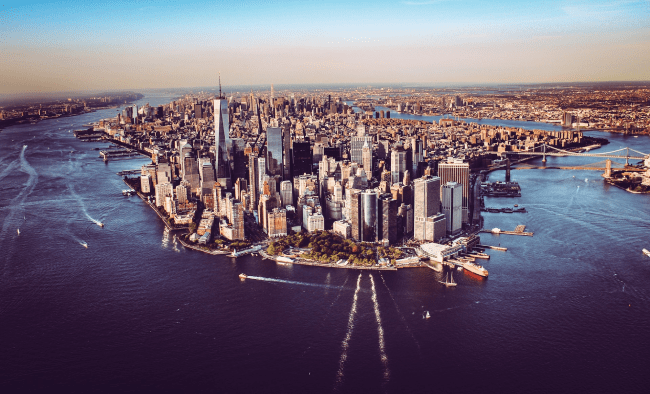 DV is an abbreviation for Diversity Visa and symbolizes the diversity of America's emigrants. At iVisa.com we have designed a service that facilitates the application process, in which you'll only have to complete an online application and get prepared with a special guide to attending the interview at the embassy.
If you require more information on the Green card lottery history, keep on reading this article.
Frequently Asked Questions
WHAT IS THE GREEN CARD LOTTERY PROGRAM?
The Green Card Lottery program is formally known as the Diversity Immigrant Visa Lottery Program and is administered by the US Department of State. The program makes available permanent residence visas (Green Card) two persons meeting certain eligibility requirements. Winners of the lottery are chosen in a random drawing conducted by the US State Department. Submit your DV Lottery Green card lottery entry form here and learn more about the Green card lotter history.
IS THERE A MINIMUM AGE TO APPLY FOR DV LOTTERY?
There is no minimum age to apply, but the requirement of high school education or work experience for each principal applicant at the time of application will effectively disqualify most persons who are under age 18. Visit this link for more information about the Green Card Lottery.
CAN I ONLY ENTER ONCE AFTER REGISTRATION?
Yes, the law allows only one entry by or for each person during each registration period. The Department of State uses sophisticated technology to detect multiple entries. Individuals with more than one entry will be disqualified. As you can only apply once, our expert review service will make sure there are no mistakes in your application to reduce the chances of rejection. Click this link to get more details about the Green card lottery history.
MAY MY SPOUSE AND I EACH SUBMIT A SEPARATE ENTRY?
Yes, each spouse may submit one entry if each meets the eligibility requirements. If either spouse is selected, the other is entitled to apply as a derivative dependent. iVisa.com offers Entry form and a guide to learn more about the Diversity Visa lottery program 2023.
IF I RECEIVE A VISA THROUGH THE DV PROGRAM, WILL THE U.S. GOVERNMENT PAY FOR MY AIRFARE TO THE UNITED STATES, HELP ME FIND HOUSING AND EMPLOYMENT, OR PROVIDE HEALTHCARE OR ANY SUBSIDIES UNTIL I AM FULLY SETTLED?
No. The U.S. government will not provide any of these services to you if you receive a visa through the DV program. If you are selected to apply for a DV, you must demonstrate that you will not become a public charge in the United States before being issued a visa. This evidence may be in the form of a combination of your assets, an Affidavit of Support submitted by a relative or friend residing in the United States, an offer of employment from an employer in the United States, or other evidence. Submit your DV lottery entry through iVisa.com and learn more about the Green Card Lottery.
WHAT DO I NEED TO USE THE DV LOTTERY REGISTRATION ON IVISA.COM?
Always remember that it is not a much more difficult task to apply through officially, but the process may cause some headaches to you. With iVisa.com, we facilitate this procedure by offering an online form to apply for this lottery and thus obtain the interview date at the embassy and the possibility of a green card to enter the United States. The items to apply with iVisa.com are the following:
Valid passport: this should have at least 6 months of validity from the date you plan to enter the US
Digital photo: you'll need to take a passport-sized photo of recently, but you can seek iVisa.com to get the digital photograph done successfully if you are having a doubt in this step.
Dates of previous trips to the US: only if applicable. Provide the date if you have been there and if not ignore this step.
Valid email address: to receive the notification email, as well as the preparation guide and instructions to attend your interview will be provided.
Valid payment methods: it can be a credit/debit card or your PayPal to pay for the fees.
WHAT ARE THE PROCESSING TIMES AND THE COST OF THE DIVERSITY VISA REGISTRATION?
One thing you should consider about the DV is that it's free. This document doesn't have a price, and that's why when using the official web pages, you don't have to pay anything. The disadvantage in these cases is the waiting and the list of requirements. At iVisa.com we facilitate that part by providing you fast and secure service. Still, keep in mind that this service isn't free, and that's why we charge a small price to help you. This is to ensure accurate and verified service without error. Plus, our service doesn't always have the same price, as it varies depending on the urgency you have with your visa. These are your options:
Standard Processing: it's the basic option that allows you to apply without rush and by paying the smallest fee.
Rush Processing: this option is a bit faster, but it also has a more expensive price.
Super Rush Processing: your application form goes faster. The price is the most expensive.
HOW IS THE DV LOTTERY REGISTRATION FOLLOWED ON IVISA.COM?
By using iVisa.com, you'll only have to do the following:
First, you'll have to apply by using our application form. In this part, you'll have to give the basic details and select the processing time.
Second, you'll have to review your details (it mustn't have any typos) and pay for the service.
Third, you'll have to attach the documents required and send the form.
After that, you'll have to wait for the confirmation email according to the processing time you selected. In this email, you'll get the instructions about the other part of the process.
HOW SECURE IS IVISA.COM TO APPLY FOR THE GREEN CARD LOTTERY PROGRAM?
Your personal data is encrypted using advanced software and handled by a professional team of experts. Your privacy is our concern. See the reviews for more clarification.
HOW DO I GET MORE DETAILS ABOUT IVISA.COM?
In order to access more information on the Green card lottery history, visit iVisa.com's webpage. If you have any doubts, click here, and our expert team will contact you ASAP. We assure you 24/7 support services. Submit your Diversity Visa entry with iVisa.com.