One of the most popular U.S. work visas is the H-2A Visa for Temporary Agricultural Workers, at least among non-immigrant workers. This visa was created to bring foreign nationals to the United States by following certain conditions. Get to know more about it in the lines below.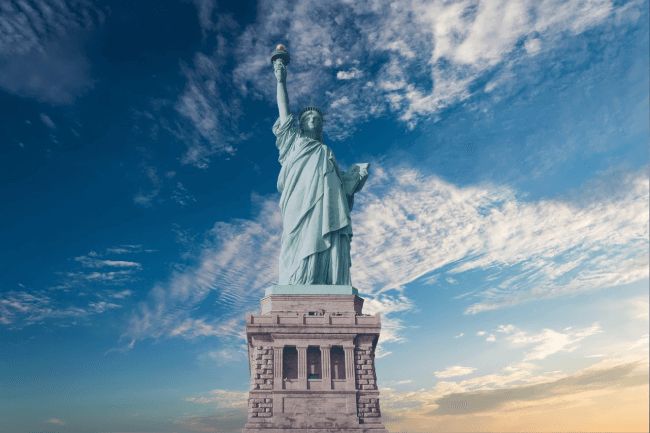 What is the H-2A Visa for Temporary Agricultural Workers?
The H-2A Visa is a non-immigrant visa that allows U.S. employers or agents that meet certain requirements to bring foreign citizens to the U.S. to fill temporary agricultural labor job positions. Only citizens who meet the qualifications can apply for this visa.
In the article below, we will give you more details about this visa, including eligiblity and how to apply.
Who is eligible for the H-2A Visa for Temporary Agricultural Workers?
Both U.S. employers and foreign employees have to meet some requirements before submitting the H-2A Visa. The U.S. employers or agents wishing to bring a foreign employer must meet these conditions:
The job positions they offer should be temporary agricultural work.
They must prove that U.S workers are not willing, qualified, able, or available to work in those positions.
They also must show that by hiring foreign workers they will not negatively impact wages and work conditions of U.S employees in the same area.
Lastly, they must have the necessary documents and petition approvals. On the other hand, the conditions to qualify for an H-2A visa as an employee are:
Get a job from a U.S employer who is providing temporary agricultural work.
Prove that they wish to return to their home country once the visa expires.
Be of a certain nationality. Not all nationalities qualify for this visa, only the following:
Andorra, Argentina, Australia, Austria, Barbados, Belgium, Brazil, Brunei, Bulgaria, Canada, Chile, Colombia, Costa Rica, Croatia, Czech Republic, Denmark, Dominican Republic, Ecuador, El Salvador, Estonia, Fiji, Finland, France, Germany, Greece, Grenada, Guatemala, Honduras, Hungary, Iceland, Ireland, Israel, Italy, Jamaica, Japan, Kiribati, Latvia, Liechtenstein, Lithuania, Luxembourg, North Macedonia, Madagascar, Malta, Moldova, Mexico, Monaco, Montenegro, Mozambique, Nauru, The Netherlands, Nicaragua, New Zealand, Norway, Panama, Papua New Guinea, Paraguay, Peru, Poland, Portugal, Romania, San Marino, Serbia, Singapore, Slovakia, Slovenia, Solomon Islands, South Africa, South Korea, Spain, St. Vincent and the Grenadines, Sweden, Switzerland, Taiwan, Thailand, Timor-Leste, Turkey, Tuvalu, Ukraine, United Kingdom, Uruguay, and Vanuatu. This list can change over time and in case the U.S. employer wants to hire an agricultural worker from a country not listed above, then the employer will have to complete extra steps in the application process.
All About the H-2A Visa for Temporary Agricultural Workers
How much does it cost to apply for the H-2A Visa for Temporary Agricultural Workers?
If you are planning to apply for this visa, you should consider that the U.S. farm employer or agent has to pay most of the process. As an applicant, you should only pay USD190 for the consulate fee. However, the U.S. employer has to pay other things like the Labor Certification (USD100), the Non-Immigrant Worker Petition (USD460), transportation, housing, among others.
How long does it take to process the H-2A Visa for Temporary Agricultural Workers?
The processing time for the H-2A visas varies because it depends on the season. Therefore, depending on when you apply it can take longer in certain months.
Generally speaking, this process lasts between 75 days and 60 days depending on the urgency of the U.S. employer.
Can I apply for the H-2A Visa for Temporary Agricultural Workers online?
The first step to process an H-2A visa is to submit the application form, and that is possible through the USCIS website. Therefore, you can only apply online when starting the process, but keep in mind that you will have to attend an interview at the nearest U.S. Embassy or Consulate once the application form is approved.
How do I submit the H-2A Visa for Temporary Agricultural Workers?
The process to apply for the H-2A Visa is based on the following steps:
First, the farmer has to apply for a domestic job application with the local State Workforce Agency. After that, the farmer can apply for a temporary labor certification.
Second, the farmer completes an H-2A visa petition with USCIS.
Third, the worker(s) can now apply for the H-2A visa with the Department of State and schedule an interview.
Fourth, the worker attends the interview and waits for approval.
Once the visa is approved, the worker (applicant) can get ready to enter the U.S.
Required Documents
Aside from the eligibility requirements, the applicant must have the following documents ready to apply for the visa:
Form DS-160 receipt.
Receipt of the application payment (USD190).
Forms I-129 and I-797 to show USCIS approval.
Your valid passport.
A professional photo (2x2).
Documents that prove you intend to return home once the visa expires.
Family member's documents if you are traveling with them.
Tips for Filling out the H-2A Visa
Applying for this visa is not complicated because most of the process is done by the U.S. farmer. However, we recommend you consider these tips if you are planning to fill out the H-2A visa soon:
Do not leave the documentation to the last minute. Get all the requirements ready so that you have no issues when attending your interview.
Always sign and fill papers with black ink.
Remember to be exact with the photography required. At iVisa.com we ofer a professional photo service that can be useful for this task.
Fill in the Form DS-190 and schedule your interview as soon as you receive the documentation required from the U.S. farmer.
How does applying with iVisa.com work?
At iVisa.com we work with you and assist you so that you can get your visa ready easily. We know applying for a visa can be difficult, and that's why our full service includes the following:
Online forms with simple language. Our application forms make complex government language easy to understand.
Team of experts to review your documents. We'll review your entire application to make sure your submission is error-free.
100% government compliant photos. Use our photo service to get exactly the right photo, all from the comfort of your home. Just take a selfie and our experts will ensure it meets the correct requirements for your visa type.
Professional and helpful guidance every step of the way. Our 24/7 customer service team is always available to help you on your application journey.
Frequently Asked Questions
Can I travel with my family if I have an H-2A Visa for Temporary Agricultural Workers?
Yes, your spouse and child or children (if they are under 21 years old) can travel with you under the H-4 visa. However, they are not allowed to work once they arrive in the U.S.
Is it safe to use iVisa.com to get my H-2A Visa for Temporary Agricultural Workers?
Getting a visa with iVisa.com is always a reliable option because we do not share your private information with other companies or other people who are not allowed to. We work with a modern and high-protected system.
Keep in mind that we do not offer these visas yet, but we are always ready to help you with other travel documentation if required and we can guide you with your travel documents to visit multiple countries.
I have more unresolved questions, where can I find more information about the H-2A Visa for Temporary Agricultural Workers?
We cannot offer this visa yet, but we can help you with other doubts you have about this and other documents, including eVisas. With our customer service center, we are ready to help you with any questions or issues you have.