Please note that as of June 2022 the CDC no longer requires travelers to present a negative COVID-19 test or documentation of recovery from COVID pre arrival to the US
The H1B Visa is a very popular non-immigrant visa that allows a skilled worker to live and work in the United States of America for a short-term stay. Learn more about this document in the information below.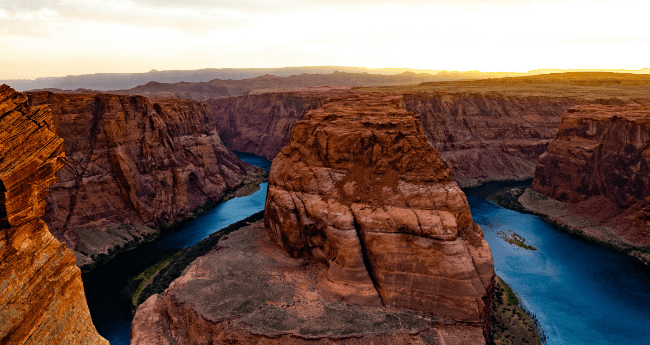 What is the H1B Visa?
The H1B Visa is a US visa designed for "specialty occupation", which means the holder of this document is well-prepared in a position that requires exclusive knowledge or skill.
This non-immigrant document applies to citizens who want to perform services in a specialty occupation, including exclusive merit and ability services. It can also work for services as a fashion model of exceptional merit.
In the following information, we will explain meticulously more information about this document, including who is eligible for it, what documents are required to apply, and tips for filling out the application form.
Who is eligible to get the H1B Visa?
Only people who want to perform services in a specialty occupation can apply for this visa. In general, the basic requirement is that the applicant has a university degree or an equivalent (for example, 3 years of work experience), and there might be other requirements needed, including highly specialized knowledge or ability.
H-1B visa applications cannot be completed without a petitioner (the employer) and a beneficiary (employee). It is a necessary step before filling out the application form. Aside from that, the applicant must meet a minimum of one of the following prerequisites:
Have finished a bachelor's degree (or higher) in the field of their specialty occupation from an authorized university (in the U.S. or outside the U.S.).
Hold a foreign degree which is equivalent to a bachelor's degree or higher in the area of the specialty occupation.
Have an unrestricted state license registration or certification in the area of the specialty occupation in the proposed state of employment.
Hold valid and approved education, experience, or training in the specialty that is equivalent to the conclusion of a bachelor's degree or higher.
All About the H1B Visa
How much does it cost to apply for the H1B Visa?
If you are thinking about applying for an H1B Visa, you might be wondering about the visa fees. Keep in mind that like most visa types, fees can change in an H1B application.
Firstly, the initial registration fee is USD10,00, which is required to enter an H1B lottery. Be aware that all H-1B visa applications are subject to a lottery system, meaning that, even if you qualify for all the requirements, you might not be awarded your visa if you don't win the lottery.
Aside from that, you might only need to pay the USD10,00 and that would be all if you could only wait for the results to see if your case passed the lottery stage.
However, the U.S. Citizenship and Immigration Services (USCIS) have other fees, including completing the basic filing fee (USD460) and also completing an anti-fraud fee (USD500). Other prices depend on the situation, for example, the ACWIA Education and Training. Plus, if you decide to apply for this visa with an attorney, there will be other extra fees to consider.
How long does it take to process my H1B Visa?
Once you complete the H1B Visa petition, you may wait for the rest of the process to be completed after several months. The selection process can take from four to six months, and it depends on many aspects, including if the petitioner can continue with the selection process or not.
Please be aware that the H1B Visa petitions have to be completed in the first five days of April of the fiscal year so that you can have an entry for October 1st of the next fiscal year. For example, you can apply from April 1st, 2022 for entry in the year starting October 1st, 2023.
As you can expect, this process is long and can take several months, which is why we recommend you plan carefully all of your documents so that it can be smoother. Be aware that at iVisa.com we are trying our best to offer a service that makes this process a lot easier for you, but in the meantime, we suggest you continue reading these tips so that you have no surprises while applying for this visa.
Can I apply for the H1B Visa online?
In 2020, the USCIS launched an online registration process to get the H1B Visa (H-1B cap). This method has reduced paperwork and data exchange, and it has also made the application process a lot easier for applicants.
However, we remind you that you must pay the associated USD10 fee before applying and that the rest of the process (getting the documentation ready, for example) may be tedious because it goes on your side. The good news is that at iVisa.com we are working hard to offer you an easier option so that you can get your documentation ready faster, and you can also apply for the visa without much complexity.
By now, you can only complete the application process online by having all the minimum documentation required ready.
How do I submit my H1B Visa?
The H1B Visa application process is electronic as it works with an online process created by the USCIS. However, the Petition Filing Process is very important and to complete it you must follow these steps:
Step 1: The Employer/Agent Submits LCA to DOL for certification. In other words, **the employer or agent must apply for and receive DOL certification of an LCA.
Step 2: Employer/Agent Submits Complete Form I-129 to USCIS.
Step 3: The prospective worker outside the United States applies for the Visa and/or Admission.
Required Documents
The following list is the minimum of important H-1B documents that you need only for filing the petition:
I-129 Petition
Approved Labor Condition Application
Supporting evidence, including:
Copy of resume
Copy of job offer including job description
Valid proof of your degree
Other proof that may be particular to your case
There is other required supplementary documentation for the H-1B Visa process, including:
A copy of the passport
Proof of prior employment
Proof of existing certifications or accomplishments
Letter from registrar to certify completion of educational credits
Copy of educational or technical degrees
A copy of transcripts
A valid letter from the present employer
Tips for Filling out the H1B Visa
While completing the process, we recommend you consider the following tips:
Sign all forms only in black ink
Be sure all signed checks/money orders contain the correct amount
All documentation must be submitted with the Petition on time.
Don't forget to complete all sections within the Petition for a Nonimmigrant Worker (Form I-129).
How does applying with iVisa.com work?
iVisa.com is ready to help with your visa and travel document needs. We know applying for a visa can be complicated, and that's why our full service includes the following once it is launched:
Online forms with simple language. Our application forms make complex government language easy to understand.
Team of specialists to review your documents. We'll review your entire application to make sure your application is error-free.
100% government compliant photos. Use our photo service to get exactly the right photo, all from the comfort of your home. Just take a selfie and our experts will ensure it meets the correct requirements for your visa type.
Guidance every step of the way. Our 24/7 customer service team is always available to help you on your application journey.
Frequently Asked Questions
Can I stay in the US on an H1B visa and be self-employed?
No, you cannot do that. You must be employed by a US-based sponsoring company.
Can I still qualify for an H1B visa if I don't have a degree?
Yes, you can still be qualified for an H1B Visa but only if you have relevant work experience in your specialty field.
Is it safe to use iVisa.com to get my H1B Visa?
Once we launch the electronic process to help you with the H1B Visa application process, you can easily feel safe as we always offer reliable services. We do not put any information in danger. Besides, we always help our customers with any doubt they have through our customer service center.
I have more unresolved questions, where can I find more info?
Applying for a US Visa might be a complicated process in general, but we are ready to help you with this matter by offering you valuable information and appropriate guidance 24/7. Therefore, we remind you that you can always read more information about our services at iVisa.com's website or you can also contact our customer service center, which is available at any time to help you with any doubts you have!