NOTE - If you are a non U.S. citizen and have recently been in any of the following countries you are not allowed to visit the USA right now; South Africa, Botswana, Zimbabwe, Namibia, Lesotho, Eswatini, Mozambique and Malawi.
Being a popular holiday spot, Hawaii has decided to make its safety guidelines stricter to ensure everyone's safety. One of the major steps the state has taken in this regard is strict adherence to the Hawaii Covid 19 Travel Quarantine. Apart from this, every tourist is required to fill the Hawaii Travel and Health Form before arriving at the island. Several similar guidelines have been updated by the state; you can visit iVisa.com to learn more about them.
We strive to keep up with the global health policies and the amendments happening every now and then to provide reliable service to our clients. iVisa.com will help you with the documentation and to get familiar with the Hawaii Covid 19 Travel Quarantine. You may visit the website here for further information.
Note: Since March 25th, 2022, the Hawaii Travel Health Form is no longer necessary to enter the country.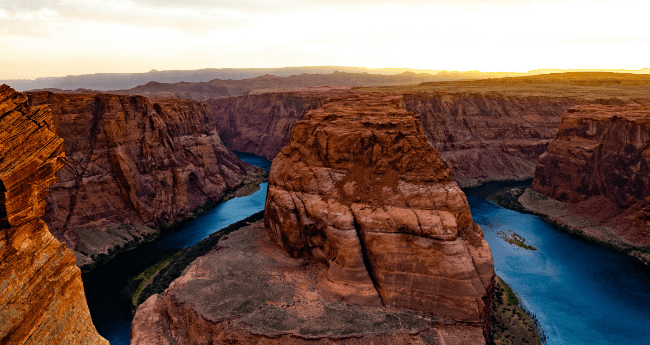 Why Should I Apply In Advance?
If you apply in advance, it gives you more time to learn more about the Hawaii Covid 19 Travel Quarantine. It is also better to apply what ahead of your journey to avoid last-minute panic and stress. Documentation is a complicated procedure so do not keep it for the end. After all, it cuts down on the cost and gives you a hassle-free vacation in Hawaii.
Frequently Asked Questions
Scroll through some of the most common queries regarding Hawaii Covid 19 Travel Quarantine given below. You may also click here for more details.
What are the documents required to visit Hawaii?
If you are planning to visit Hawaii anytime soon, then you need the following documents ready to make your travel and documentation easier.
Passport: A passport with a validity that extends to another 6 months from your arrival is necessary.
Hawaii Travel and Health Form: A duly filled Hawaii Travel and Health Form should be furnished at the airport upon your arrival.
Credit/debit card or a PayPal account: Payment for the processing of travel documents is convenient from any of these accounts.
What Is The Hawaii Travel and Health Form?
The new safety guidelines issued by the state of Hawaii make it compulsory for tourists to fill a form elaborating their personal details and certain other information regarding their health. This form is known as the Hawaii Travel and Health Form.
What is the Hawaii Covid 19 Travel Quarantine?
Hawaii mandates tourists to undergo a pre-travel testing program. For the tourists who fail to do so, the state imposes a mandatory 10-day self-quarantine. But for those international travelers who have undergone the NAAT by one of the trusted partners of the island, the Hawaii Covid 19 travel Quarantine can be bypassed. However, inter-island travelers do not have to observe the quarantine in Hawaii.
What is the Hawaii Health Covid PCR Test?
The PCR test is not as complicated as it sounds; it is merely another variant of NAAT. This is yet another pre-travel requirement introduced by the state of Hawaii. It has to be given by a trusted partner of the state to be recognized by the State of Hawaii. You can find the list of Trusted Testing and Travel Partners here.
What Are The Processing Times?
Standard Processing: To get the document processed at the normal rate for the standard price, opt for this.

USD 20.00

-

24 hours

.
Rush Processing: To process your document processed faster than the normal rate, go for this.

USD 35.00

-

8 hours

.
Super Rush Processing: If you need your document urgently, pay a higher price and get it within one hour.

USD 60.00

-

4 hours

.
Is iVisa.com safe?
Several travelers around the world have trusted iVisa.com with their documentation and their data, We value your privacy and safety equally. You can visit iVisa.com to go through our client reviews.
I have more questions, what should I do?
If you have a need for more clarification regarding the updated Hawaii Covid 19 Travel Quarantine, click here. If you need someone to clear things out with, contact our customer service to get in touch with our team.
iVisa.com Recommends
The tropical climate and the beach air make Hawaii an ideal place for a vacation. From volcanoes to pretty landscapes, the island has everything to make your trip memorable. If you are looking for something other than a beach, then the Diamond Head State Monument is a good place to start. For the history lovers, a visit to Pearl Harbor will be insightful. But irrespective of where you are headed to, don't forget to observe the Hawaii Covid 19 Travel Quarantine guidelines. Enjoy your holiday! Thank you for trusting iVisa.com. Visit us again!