Please note that as of June 2022 the CDC no longer requires travelers to present a negative COVID-19 test or documentation of recovery from COVID pre arrival to the US
NOTE - If you are a non U.S. citizen and have recently been in any of the following countries you are not allowed to visit the USA right now; South Africa, Botswana, Zimbabwe, Namibia, Lesotho, Eswatini, Mozambique and Malawi.
Hawaii, recently resuming tourism after the COVID 19 ordeal, has implemented strict multilayered travel guidelines. The Hawaii covid 19 travel requirements states that all tourists must fill the Mandatory State of Hawaii Travel and Health Form before departure. In addition to that, you must get a pre-travel covid testing 72 hours prior to departure and present a negative test result from a "trusted partner"; a list of which can be found on Hawaii Covid 19 website, as well as undergo a health screening on arrival.
The Hawaii covid 19 travel requirements also mention that those who have been in Brazil, China, the European Schengen Area, Iran, Ireland, South Africa, and the United Kingdom in the past 14 days will be denied entry.
Fill the Mandatory State of Hawaii Travel and Health Form
Note: Since March 25th, 2022, the Hawaii Travel Health Form is no longer necessary to enter the country.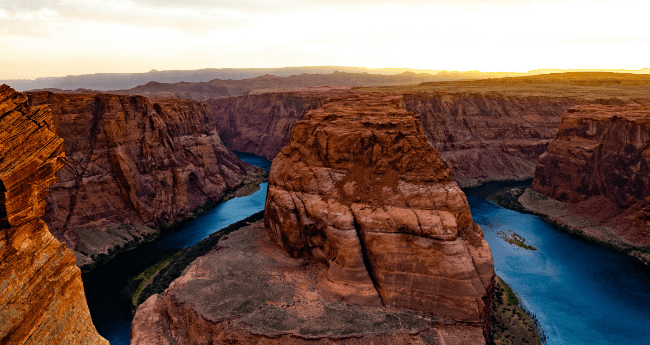 What is the application process?
After meeting all the Hawaii covid 19 travel requirements, there are just a few simple steps to complete your application process with iVisa.com :
Go to iVisa.com and fill out your application form.
Select your processing time.
Make sure to attach all scanned documents to your form before submitting it. Pay for your application by choosing your preferred mode of payment.
Why should I apply in advance?
Applying in advance keeps you tension-free and is a cheaper option. Moreover, obtaining your QR code(s) for Hawaii airport processing will significantly reduce the airport screening and processing time. You will also be able to get your pre-travel testing done in time for departure.
Visit iVisa.com and apply now to get the best travel experience and find out more about Hawaii covid 19 Travel Requirements.
Frequently Asked Questions
We completely understand the skepticism around the topic of traveling during the covid 19 pandemic and will try our best to make sure all your questions about Hawaii covid 19 travel requirements are duly answered. Learn more about this process by visiting iVisa.com.
What is the Mandatory State of Hawaii Travel and Health Form?
The Mandatory State of Hawaii Travel and Health Form creates an online account and registers the travelers with the Safe Travels Hawaii program. It is mandatory to fill this form to get an entry in Hawaii. You have to fill in:
Your travel details like the flight details, dates of arrival and departure, etc.
Your travel history if you have visited any other countries in the last 30 days.
Your accommodation results like your spot of lodging and duration of stay. Get started now by clicking right here!
What are the essential documentation required for this form?
Hawaii covid 19 travel requirements states that along with the Mandatory State of Hawaii Travel and Health Form, the following documents will be required while applying via iVisa.com:
A legally valid photo ID
Passport: A valid passport that does not expire for at least 3-6 months is an absolute necessity.
Certificate of Health
Proof of Accommodation
Email Address: A functioning email is required to remain updated about the progress of your application and to receive your documents.
Credit card/Debit card: These will be required to make payments for your form so it is important to attach a valid payment route.
To learn more click here
Do I need to follow the procedure if I have been vaccinated for Covid 19?
All travelers above the age of 5 need to fill up the Mandatory State of Hawaii Travel and Health Form and take an FDA-approved NAAT test ( Nucleic Acid Amplification Test), processed by a CLIA-certified laboratory, even if you have been vaccinated. Presently, proof of vaccination is not a recognized exemption to the Hawaii covid 19 travel requirements.
What if I don't complete pre-arrival testing?
You will have to undergo a 10-day self-quarantine upon arrival and you will be 100% responsible for bearing the cost.
Click here to apply in advance.
What is the processing time and price?
iVisa.com provides these three following options :

Standard Processing; Which allows you to get your documents at a cheaper cost. USD 33.99 - 24 hours.

Rush Processing; Which helps you get your documents quicker than the standard processing time with a little extra charge. USD 54.99 - 8 hours.

Super Rush Processing; Which helps out in case of extreme urgency as you can get your documents immediately. Extra charges are applied. USD 109.99 -4 hours.
How safe is iVisa.com?
iVisa.com holds responsibility for your travel documents and promises utmost discretion of them. Take a look at our website to see what our clients have to say about our policies and services.
I still have questions, what do I do?
Our customer support are at your service 24/7 and will gladly solve all your queries. If you are still left with questions, you can visit this page to read more.
iVisa.com Recommends
The very obvious sites to visit during your trip to the archipelago of Hawaii are the white sandy beaches, but what if you want to avoid the cliche? Well, Hawaii is home to many historical sites, one of which is Pearl Harbour. This National Historic Landmark is an active military base that earned its place in history for the 1941 attack on USS Arizona. You can see several attractions that are a part of the World War II Valor in the Pacific Monument. You can also visit the Pacific Aviation Museum on Ford Island which has WWII aircraft and artifacts on display and offers you the experience of flying an aircraft in a flight simulator.
Another unique location is the Kona Coffee Living History Farm where you can tour around the plantations which still produce coffee and even spot a Kona Nightingale. You may encounter costumed interpreters going about their daily tasks from food preparation to family chores, who are always happy to answer questions. It is the only living farm in the nation that is dedicated to the history and traditions of coffee farming. So are you all set for your one-of-a-kind vacation?
iVisa.com wishes you a safe and happy journey!