Please note that as of June 2022 the CDC no longer requires travelers to present a negative COVID-19 test or documentation of recovery from COVID pre arrival to the US
NOTE - If you are a non U.S. citizen and have recently been in any of the following countries you are not allowed to visit the USA right now; South Africa, Botswana, Zimbabwe, Namibia, Lesotho, Eswatini, Mozambique and Malawi.
All travelers wishing to enter Hawaii will be happy to know that this state is working hard to re-open its borders little by little. That's why many people can now apply for the Hawaii Travel and Health Form, an online document that allows you to visit this US state while the coronavirus is still around.
To apply for this document, you'll have to complete an online application form that will take you a few minutes. The good news is that with iVisa.com, we have created an easy-to-use online application form that will make the process a lot simpler for you.
If you want to know more about the Hawaii Covid travel from Japan, keep reading the lines below.
Note: Since March 25th, 2022, the Hawaii Travel Health Form is no longer necessary to enter the country.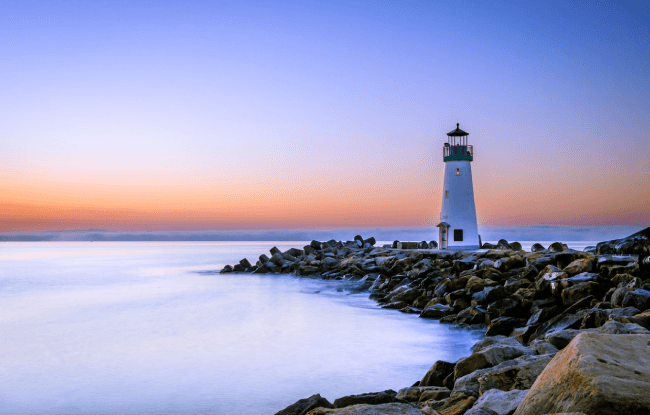 How can I obtain the Hawaii Travel and Health Form online?
Go to our website to start the process.
Fill in the online application form.
Choose a processing speed according to how quickly you want to receive the document.
Our agents will assess the information you offer and let you know if there are errors.
Obtain the Hawaii Travel and Health Form online once it is approved.
Take a printed and hand-signed copy if needed. Display the document to the border officers once you arrive at the airport.
Can I apply in advance with iVisa.com?
You can also apply in advance with our services if you're planning your trip to Hawaii for later. To process your document this way, all you have to do is to complete our online form now and we'll make sure to have it ready on time.
Frequently Asked Questions
What is the Hawaii Travel and Health Form?
The Hawaii Travel and Health Form is a travel item that the American government launched to allow travelers into this state.
It's easy to obtain this document if you apply online here. Keep in mind that this is the most important factor to consider about the Hawaii Covid travel from Japan.
What things do I need to apply online?
To complete the online process within a few minutes and easily, you only have to get the following items:
A valid passport.
Valid payment options, which can be your debit/credit card.
An email address
With these, you'll be ready to get your Hawaii Travel and Health Form. This is what you should know about Hawaii Covid travel from Japan.
Start your application form on this page
What are the processing times and prices?
To apply for the Hawaii Travel and Health Form you'll have to pay a small fee. This fee changes depending on how fast you want to receive it. Your options are as follow:
Standard Processing Option: Average processing time. Low fee.

USD $25.49

-

24 hours

.
Rush Processing Option: Faster response. Higher fee.

USD $47.99

-

8 hours

.
Super Rush Processing Option: Fastest processing service. High price.

USD $80.99

-

4 hours

.
You can learn more about Hawaii Covid travel from Japan on this link.
How can I apply for the Hawaii Travel and Health Form?
By using our 3-step system, you'll receive your Hawaii Travel and Health Form in your email inbox in no time. These are the steps to follow:
The first step is to fill out the online application form and choose a processing speed.
The second step is to check the information to avoid mistakes and pay the fees.
The third step and last step is to add the items required to the form to finish the application process.
Is it safe to use iVisa.com?
Yes, of course! At iVisa.com we'll prepare your travel documents thoughtfully. Don't forget that we never share our database with other companies, we only share the relevant information with the official authorities. Plus, our platform is carefully safeguarded.
Where do I find more information about the Hawaii Travel and Health Form?
You can still find out more information about the Hawaii Covid Travel from Japan here. But, if you prefer to get personal support while using our services, we recommend you contact our customer service team.
iVisa.com Recommends
Hawaii is one of those US states that you cannot forget to visit, especially with its dramatic location in the northeastern corner of Polynesia. This territory is also popular for its natural charm, including numerous beaches with interesting features, like having black or pink sand. Additionally, Hawaii has many mountainous landscapes and a lot of tropical foliage
When traveling to Hawaii, don't forget to take advantage of its capital city, Honolulu. Honolulu has various tourist spots that will probably attract you at first sight. Some of those areas are located in Waikiki, a tourist center that has peaceful beaches, and luxury hotels. Besides, Waikiki has Mount Leahi as a backdrop that makes the entire place worth more than a couple of pictures.
Other places that you can visit in Waikiki are Iolani Palace, the King Kamehameha I statue, and the Kawaiahao Church.
There's still a lot of things to do in Hawaii, so remember to apply for the Hawaii Travel and Health Form first to enjoy the place to the fullest.