NOTE - If you are a non U.S. citizen and have recently been in any of the following countries you are not allowed to visit the USA right now; South Africa, Botswana, Zimbabwe, Namibia, Lesotho, Eswatini, Mozambique and Malawi.
Hawaii has recently resumed tourism after the COVID 19 pandemic, and the islands of Hawaii are each managing their own travel guidelines. The Hawaii covid travel Maui requires all tourists to complete the State of Hawaii Safe Travels online application and fill in the Mandatory State of Hawaii Travel and Health Form before departure. In addition to that, you must undertake a covid test 72 hours before departure and produce a negative test result from a "trusted partner," a list of which can be found on Hawaii Covid 19 website, as well as download the AlohaSafe Alert app on your mobile phone.
People who have visited Brazil, China, the European Schengen Area, Iran, Ireland, South Africa, and the United Kingdom in the past 14 days will be denied entry to Hawaii covid travel Maui.
Fill the Mandatory State of Hawaii Travel and Health Form
Note: Since March 25th, 2022, the Hawaii Travel Health Form is no longer necessary to enter the country.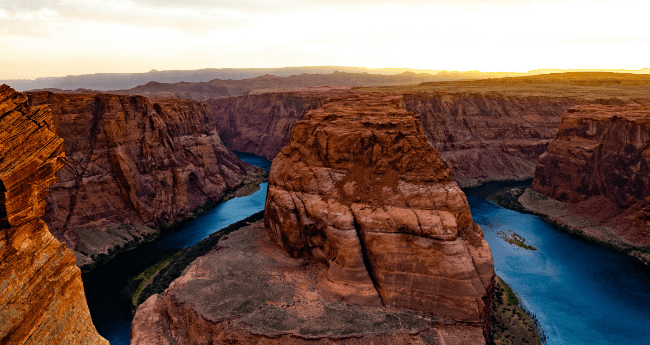 Why should I apply in advance?
Applying in advance will reward you in the long run with a worry-free travel experience. You will be able to obtain your QR code(s) for Hawaii covid travel Maui beforehand and will face a significantly reduced airport screening and processing time. You will also be able to get your pre-travel testing done in time for departure. Your vacation will be well planned.
Apply now to get the best travel experience and find out more about Hawaii covid Travel Maui.
Frequently Asked Questions
This section attempts to answer all your questions about Hawaii covid travel Maui. Learn more about this process by visiting iVisa.com.
What is the Mandatory State of Hawaii Travel and Health Form?
The Mandatory State of Hawaii Travel and Health Form enlists the travelers with the Safe Travels Hawaii program. It is mandatory to fill this form to gain entry to Hawaii. You must provide:
Your travel details like the flight details, dates of arrival and departure, etc correctly.
Your travel history- whether you have visited any other countries in the last 30 days.
Your accommodation details like the details of your resort and duration of stay in order to reach you if required.
Covid 19 test results are mandatory.
What is the essential documentation required to enter Maui?
For Hawaii covid travel Maui, besides the Mandatory State of Hawaii Travel and Health Form, the following documents are needed while applying via iVisa.com:
A legally valid photo ID
Passport that is valid and will not expire for at least 3-6 months is an absolute necessity.
Certificate of Health
Proof of Accommodation
Email Address: A functioning email is required to remain updated about the progress of your application and to receive your documents.
Credit card/Debit card/ PayPal: These will be required to make payments for your form so it is important to remember a valid payment route.
To learn more click here
Do I need to follow the procedure if I have been vaccinated for Covid 19?
As of now, proof of vaccination is not acknowledged as an exemption to the Hawaii covid travel Maui. Therefore, it is crucial for all travelers above the age of 5 to undergo an FDA-approved NAAT test ( Nucleic Acid Amplification Test), processed by a CLIA-certified laboratory, even if you have been vaccinated. If failed, a 10-day self-quarantine upon arrival will be mandatory.
What is the AlohaSafe Alert app?
The AlohaSafe Alert application notifies users of possible exposure to someone who has tested positive for COVID-19. It is compatible with both Android and iPhones and is free to download.
What is the processing time and price?
iVisa.com provides these three following options :
Standard Processing is the way to get your documents at a low cost in due time.

24 hours

-

USD 20.00

.
Rush Processing is the way to get your documents quicker than the standard processing time with a little extra charge.

8 hours

-

USD 35.00

.
Super Rush Processing is the way to go in case of extreme urgency as you can get your documents immediately. Extra charges are applied.

4 hours

-

USD 60.00

.
How safe is iVisa.com?
Our customers put their trust in iVisa.com because we take full responsibility for your travel documents and assure their utmost soundness. Do visit our website to see what our clients have to say about our policies and services.
I still have questions, what do I do?
Our customer support team is at your service 24/7 and will gladly solve all your queries.
iVisa.com Recommends
Maui also called the "Valley Isle" is perfect for an adventurous outing. Haleakala National Park offers hiking in one of Hawaii's most splendid landscapes. The 10,000 foot dormant Haleakala Volcano's exposed crater shows off a lunar-like landscape and the summit provides the view of the entire island. The rest of the park abounds in subtropical rainforests and several endangered species.
Likewise, the Hana Road, officially called the Hana Highway, provides a scenic drive along a 52-mile stretch. Passing by the lush forests, magnificent waterfalls, and beaches, you may think you are in paradise. You can also hike on one or more of the numerous trails along here, to soak up nature's beauty. When in Maui, you must indulge in the island's history and culture by visiting sites such as Iao Valley State Park, Old Lahaina Luau, and Banyan Tree Park. These destinations are ideal for a family picnic or to have a peaceful day out in the sun. There are many water-based activities to enjoy in Maui such as snorkeling, sunset cruises, and diving. Take a trip to the lovely island and spend some quality time with your family!
Waste no time in reaching your paradise. Get started with your application now!