Please note that as of June 2022 the CDC no longer requires travelers to present a negative COVID-19 test or documentation of recovery from COVID pre arrival to the US
While planning a visit to Hawaii, there are several things you need to care about as it has been the heartthrob of holiday destinations around the globe for decades. Firstly, it is important to consider that coronavirus changed traveling, which is why many people are now obligated to follow certain restrictions. In the case of Hawaii, it is necessary to apply for the Hawaii Travel and Health Form.
With Covid leading to new safety regulations now and then, we keep ourselves posted with the latest developments in travel policies. You can trust iVisa.com with your documentation. If you need more information about the Hawaii Covid travel PCR Test and the health form, then continue reading the article below.
Note: Since March 25th, 2022, the Hawaii Travel Health Form is no longer necessary to enter the country.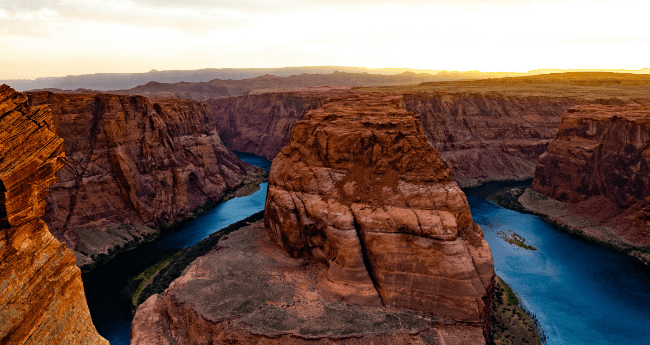 Frequently Asked Questions
What is a Hawaii Travel and Health Form?
All travelers have to fill a Hawaii Travel and Health Form before they arrive in Hawaii. It is an online form that offers the authorities all the most important information related to the traveler's health status.
What documents do I need to apply for the Hawaii Travel and Health Form?
Aside from the health form, you also need a Hawaii Covid travel PCR Test. You will probably have to complete a quarantine upon arrival as well. However, you should consider the following list of items first so that you can apply for the health form successfully:
Passport: A valid passport is obligatory to enter Hawaii, and its validity should extend for a minimum of six months.
Credit/debit card: These payment methods make it easier to pay for the processing of documents.
Email address: It is important to receive the form and other information related to your trip.
Do I have to quarantine when I get to Hawaii?
Quarantine requirements: 10 days for travelers who arrive in Hawaii without a negative COVID-19 NAAT test or United States (including its Territories) vaccination.
What fees do I have to pay?
Before you apply for the Hawaii Travel and Health Form, keep in mind that it has a price to pay with iVisa.com so that we can process it asap. This way, you will have it ready to use within a few minutes. You can choose one of the following options to process your form according to the urgency you have:
Standard Processing:

USD $28.49

-

24 hours

Rush Processing:

USD $51.99

-

8 hours

Super Rush Processing:

USD $86.99

-

4 hours
How can I apply for the Hawaii Travel and Health Form online?
By using our services, you will enjoy a reliable platform that will process your form quickly. Besides, you have to do a few things, like filling in an easy application form and paying fees. To be more specific, here is what you have to do:
Firstly, write down your basic information while filling in the online application.
Secondly, proceed with the payment online by clicking "review and check out". In this part, you also have to verify that your information is correct.
Thirdly, upload and add the required documents to the form. After that, press the "SUBMIT" button to finish.
Is iVisa.com a safe company?
Since we have been issuing eVisas and other travel items for more than 8 years, we can guarantee that all of our services are completely reliable and authorized. Plus, if you have doubts about it, you can always review our comments section, or contact our agents to learn more.
Where can I read more information about the Hawaii Covid Travel PCR Test?
Do not worry if you still have doubts about the Hawaii Covid Travel PCR Test, you can always come to visit us at iVisa.com or contact our agents as they are available 24/7.
iVisa.com Recommends
Is there something you cannot do in Hawaii? This island is fantastic for the perfect holiday. Breezy nights, warm climate, deep-blue waters, amazing wildlife, and incredible culture. This island can teach you a lot about nature and simple living.
Hawaii might be part of the U.S., but it is a lot different from your usual New York or Los Angeles. In Hawaii, nature is the main protagonist, especially with soft-whitey sands that blend very well with crystal-clear water and greenish vegetation.
These are only some characteristics of one of the most impressive islands in the Pacific. Nevertheless, do not forget that it is also home to Pearl Harbor, one of the most iconic and historical sites in the U.S., so it is worth the visit.
We remind you that if you want to make the most out of your stay in Hawaii, don't forget to get yourself tested by one of the Hawaii Covid travel PCR Test. Safe travels to you!