NOTE - If you are a non-U.S. citizen and have recently been in any of the following countries you are not allowed to visit the USA right now; South Africa, Botswana, Zimbabwe, Namibia, Lesotho, Eswatini, Mozambique, and Malawi.
Hawaii has always been a popular tourist destination. But if you are worried the situation may have changed due to the ongoing pandemic, let us help you. One thing you should definitely carry with you is the Hawaii Travel and Health Form. Another thing you will need to get yourself familiar with is the Hawaii Covid Travel QR Code. Rely on iVisa.com to find out more details.
We make sure to update ourselves with the recent changes in the health policies around the globe before helping our clients. Leave the documentation with iVisa.com and let us help you with the Hawaii Covid travel QR Code. For further information, visit the website here.
Note: Since March 25th, 2022, the Hawaii Travel Health Form is no longer necessary to enter the country.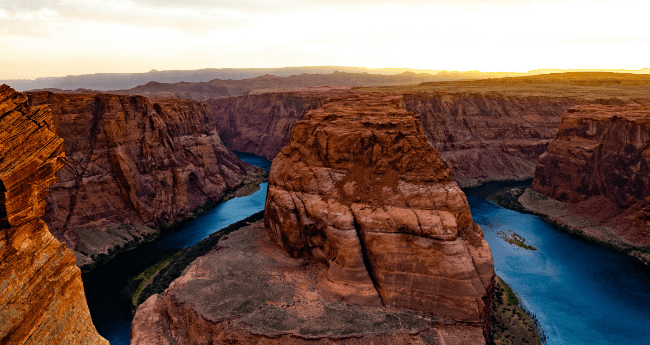 Why Should I Apply In Advance?
Applying in advance helps you stay relaxed through the process of planning your trip, instead of running around at the last minute. It also helps you cut down the screening and processing time at the airport. When you apply early, you get the document processed at reasonable rates, so it is cost-effective as well.
Frequently Asked Questions
This section has been included to answer most of the common queries regarding getting the Hawaii Covid travel QR Code processed. You can also find more details here.
What are the documents required to visit Hawaii?
If you are traveling to Hawaii, you have to act according to the Hawaii Covid travel QR Code. Given below is a list of the necessary documents required to enter the islands:
Passport: To be permitted into the islands, you have to possess a valid passport that extends to a minimum of 6 months.
Hawaii Travel and Health Form: You will not be allowed entry into Hawaii without having filled the Hawaii Travel and Health Form.
Credit/debit card: To make payments for document processing, these accounts will be more convenient for you.
What Is The Hawaii Travel and Health Form?
Hawaii recently updated its safety guidelines and made it mandatory for all travelers to carry a Hawaii Travel and Health Form. You have to fill in the requisite details in this form before you arrive in Hawaii. Once this is filled, you will also receive the Hawaii Covid travel QR Code. Furnishing a negative test report is not sufficient to avoid the mandatory 10-day quarantine on the island anymore. If you want to forgo the quarantine, you will have to show them NAAT results from any of Hawaii's Trusted partners.
What Are The Processing Times?
Standard Processing: If you opt for this, your document will be processed at the standard time for an economical rate.

USD 20.00

-

24 hours

.
Rush Processing: If you need the document faster, go for this option. But you will have to pay an additional amount.

USD 35.00

-

8 hours

.
Super Rush Processing: In case you need the document processed urgently, you can get it done through this option, but for a higher price.

USD 60.00

-

4 hours

.
What is the Hawaii Health Covid QR Code?
To be permitted into Hawaii, one of the inevitable documents that you have to fill in is the Hawaii Travel and Health Form. When you are done filling out the form, you will receive the Hawaii Covid travel QR Code on your email. This code has to be furnished at the airport to verify your information as provided on the Safe Travels Hawaii portal. Without this QR code, you will not be permitted into the state.
Are you all set to start? Apply here.
What are the Hawaii Health Covid Testing Partners?
Hawaii mandates that you undergo the NAAT from a testing partner authorized by its Health Department. There is a list of Hawaii Covid travel Testing Partners that contains several clinical laboratories across the globe that have been recognized by the State of Hawaii. If a report from such a recognized laboratory verifies that you tested negative, you are spared from the 10-day quarantine.
Is iVisa.com safe?
iVisa.com has gained the trust of various customers from around the globe for efficient and reliable documentation processes for travel. We keep your personal details encrypted to protect your privacy. Visit iVisa.com to read our client reviews for reassurance.
I have more questions, what should I do?
If you have more queries about the Hawaii Covid travel QR Code, click here. If you still need clarifications, feel free to contact our customer service team at any time of the day.
iVisa.com Recommends
Hawaii is an amazing choice for a holiday destination considering its collection of fascinating tourist spots. Being a group of splendid islands gives it an edge over the other states in the USA. If you are new to Hawaii, you should consider visiting the Oahu island; it is the most celebrated, as well as, an economical place in the state. Be it shopping, good food, or fun activities, this island has it all. You should also try the capital city of Honolulu while you are here. Don't forget to activate the Hawaii Covid travel QR Code before arriving on the island state. Safe journey to you! Thank you for trusting iVisa.com. Visit us again!