Please note that as of June 2022 the CDC no longer requires travelers to present a negative COVID-19 test or documentation of recovery from COVID pre arrival to the US
NOTE - If you are a non U.S. citizen and have recently been in any of the following countries you are not allowed to visit the USA right now; South Africa, Botswana, Zimbabwe, Namibia, Lesotho, Eswatini, Mozambique and Malawi.
With recommencement of tourism in the State of Hawaii, the counties have issued their own travel guidelines to ensure the tourist's safety hence making Hawaii Covid Travels Between Islands a tad bit complicated. All tourists must follow the initial procedure of filling the Mandatory State of Hawaii Travel and Health Form,but that's not it.
Maui has stated that all visitors must download the AlohaSafe Alert App in addition to other requirements. Kauai has required all visitors to enroll in the Resort Bubble Program on arrival, except for those who have already been in the state of Hawaii for more than three days. Whereas, inter-county passengers arriving on Oahu do not need to create a Safe Travels profile. Travelers who are subject to the 10-day traveler quarantine are prohibited from Hawaii Covid Travels Between Islands while in quarantine.
Fill the Mandatory State of Hawaii Travel and Health Form
Note: Since March 25th, 2022, the Hawaii Travel Health Form is no longer necessary to enter the country.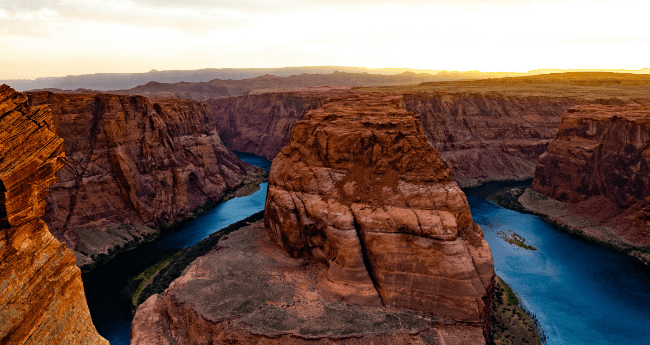 Why should I apply in advance?
Applying in advance is profitable in several ways. It liberates you from the stress of last moment bookings. It also proves to be very cost-efficient in the long run. Plus you will have plenty of time in hand to gather all information about Hawaii Covid Travels Between Islands and for getting the relevant QR code(s) for Hawaii airport. The airport screening and processing time will be reduced and you will also be able to get your pre-travel testing done in time for the departure.
Visit iVisa.com and apply now to get the best travel experience and find out more about Hawaii covid travels between islands.
Frequently Asked Questions
This section aims at answering all your doubts about Hawaii Covid Travels Between Islands. Learn more about this process by visiting iVisa.com.
What is the Mandatory State of Hawaii Travel and Health Form?
The Mandatory State of Hawaii Travel and Health Form is an online health and travel declaration form that registers the travelers with the Safe Travels Hawaii program. It is mandatory to fill this form to get an entry in Hawaii.
Don't miss this opportunity! Click here to get started now!
What are the essential documentation required for Hawaii Covid Travels Between Islands?
Hawaii Covid Travels Between Islands requires the Mandatory State of Hawaii Travel and Health Form as well as the following documents, applying through iVisa.com:
A legally valid photo ID
Passport: A valid passport that does not expire for at least 3-6 months is an absolute necessity.
Certificate of Health
Proof of Accommodation
Email Address: A functioning email is required to remain updated about the progress of your application and to receive your documents.
Credit card/Debit card: These will be required to make payments for your form so it is important to attach a valid payment route.
To learn more click here
What is the AlohaSafe Alert app?
The AlohaSafe Alert application is a free mobile app that notifies users of possible exposure to someone who has tested positive for COVID-19.
What is the Resort Bubble Program?
The Resort Bubble Program lets tourists self-quarantine in luxury resorts for the first three days of their vacation until they are eligible to take their post-travel test. To qualify, travelers must:
Stay at an approved Enhanced Movement Quarantine (EMQ) "resort bubble" property.
Take a post-travel test more than 72 hours after arriving on Kauai and receive a negative result.
Do I need to follow the procedure if I have been vaccinated for Covid 19?
Yes, you will have to follow the due procedure step by step or undergo a 10-day self-quarantine upon arrival. Only a proof of vaccination will not allow you to bypass Hawaii Travel Quarantine. Click here to apply in advance.
What is the processing time and price?
To simplify your Hawaii Covid Travels Between Islands, iVisa.com provides these three following options :
Standard Processing; the slow, steady, cheaper option.

USD 37.49

-

24 hours

.
Rush Processing; the relatively quicker and costlier option.

USD 61.99

-

8 hours

.
Super Rush Processing; the fastest and the most expensive option.

USD 106.99

-

4 hours

.
How safe is iVisa.com?
iVisa.com keeps all your important travel documents safe and sound with highly efficient systems. Take a look at our website to learn about our client's opinions about your policies and services.
I still have questions, what do I do?
We understand that traveling during this pandemic may be very confusing. This is why our customer support is at your service 24/7 and will gladly solve all your queries. You can also visit this page to read more information.
iVisa.com Recommends
Hawaii is counted among the world's most famous vacation destinations because of its incomparable beauty and the vast variety of activities it offers to its tourists. So if you're confused, which is natural, why not start with Haleakala Crater where the demigod Maui lassoed the sun? Well, that's a famous Hawaiian myth, but the Haleakala National Park being one of the most gorgeous places you could possibly watch the sunrise is a fact. Its splendid landscape of subtropical rainforests spread around the 1000 feet dormant Haleakala volcano, provides the best setting for hiking.
If you're feeling more adventurous, you can visit the Hawaiʻi Volcanoes National Park on Hawaii Island. Here you can get an up-close view of Kilauea, one of the most active volcanoes on earth. Being in the presence of ecological dominance and witnessing the primal process of creation and destruction can give you a new perspective on life.
Eager to explore the wonders of Hawaii? Get started with your application now!