Planning a trip should be something exciting and enjoyable, especially if it is to a country as peculiar as the United States. For Chinese citizens who want to enter this country, EVUS enrollment is necessary. If you think that it is only possible to apply for this document while staying in China, then you should know that it is not the only way. You can register for EVUS from the U.S. by carefully following the steps below.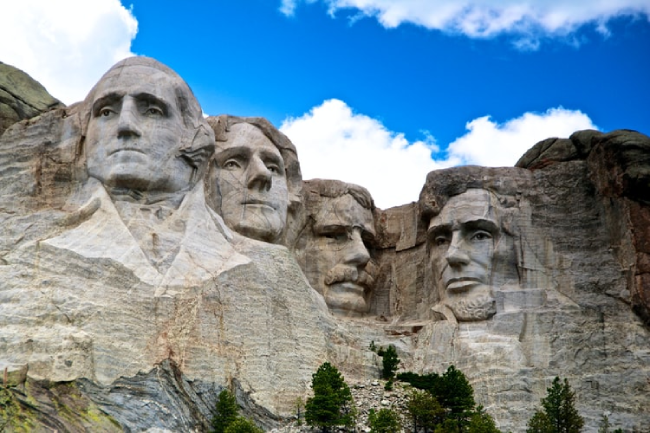 Remember that this document is another requirement apart from the Visitor Visa. You must first obtain the Visitor Visa and only after that, you can apply for EVUS. Read the FAQs below to know how to enroll with EVUS.
Frequently Asked Questions (FAQs)
What is EVUS for Chinese?
EVUS is the short name for the Electronic Visa Update System, an online process that gives you travel authorization to enter the United States if you have a Visitor Visa and a valid Chinese passport. It was launched in 2016 and it's only necessary for Chinese nationals by now.
What is the difference between the U.S. Visa and the EVUS?
You need to get both documents if you're Chinese and keep in mind that both are different because they don't meet the same legal qualifications.
If you have a Chinese passport and a Visitor visa, you still have to enroll with EVUS. Keep in mind that if you have another type of visa but with 10-year validity, then you don't need to apply for EVUS enrollment.
Can I apply online for the EVUS?
Yes, you can do that. The process is completely online regardless of your preference for doing it with iVisa.com's website or with the official EVUS website. You can register for EVUS from the U.S. as well.
What should I do before applying?
You need to check that you follow these conditions before applying for your EVUS:
You are a Chinese citizen and you have a valid PRC passport (People's Republic of China passport).
Your trip purpose is pleasure or business (you don't need a study visa).
You're renewing your EVUS.
Only after you confirm that you meet these requirements, you can read the information below to apply for your EVUS.
What documents are required to apply online?
After verifying that you have the initial requirements, then you can proceed to collect the following documents. These are necessary to apply online:
A valid Chinese passport (People's Republic of China passport).
A scanned copy of your passport.
The U.S. Visitor Visa.
A valid email address where you'll receive your document.
A valid payment alternative, which can be a Paypal or credit/debit card.
Valid contact information.
What are the prices and processing times for the EVUS?
If that's something to keep in mind while applying for this document is that if you apply with the official page, the service is free, but you have to be very tolerant of the waiting. But, with iVisa.com, you can receive your EVUS faster, but it's necessary to pay a price for it. Don't worry, these prices are affordable and they vary depending on the urgency you might have:
Standard Processing Time:

7 days

- it costs you

USD 20.00

.
Rush Processing Time:

5 days

- the EVUS enrollment costs

USD 30.00

.
Super Rush Processing Time:

3 days

- since this is the fastest option, the price is

USD 55.00

, which is the most expensive as you can see.
How can I apply for the EVUS enrollment?
The process to obtain your EVUS is easier than it seems. You just need to follow the next steps that won't take you 20 minutes to complete:
The first step is to fill in the first questionnaire with all the information required. You have to select your procedure time as well to confirm everything.
The second step is to verify that all the information you gave in step one is ok. You also need your credit/debit card or Paypal account to pay iVisa.com's service.
The last step is to attach your valid B1/B2 visa along with the other required documents and click on the submit button.
That's all you need to do. After that, just wait for your EVUS to arrive in your email inbox.
Can I apply from the US?
If you're wondering if it's possible to enroll with EVUS from the U.S. the answer is yes as long as you apply the fastest way possible before you enter the checking zone. The EVUS enrollment is quite fast and with iVisa.com, you can have your document as soon as possible, especially in emergencies like this one. We still recommend you apply online a few weeks before your travel so you don't have to suffer with all the stress related to it.
Don't forget that you can also apply for family members or friends from the U.S. if you have their information. After that, you have to follow the same steps mentioned before.
Do Hong Kong citizens need to apply for EVUS?
This document is required only for the citizens with valid passports from the People's Republic of China (PRC). If you have a passport from the Hong Kong Special Administrative Region (HKSAR), then the EVUS is not a requirement for you.
How long will it take for my EVUS application form to be ready?
It should be ready to use in a few minutes, but it can take up to 72 hours depending on other aspects. Just remember that iVisa.com will always inform you about any issue with the online procedure.
Where can I find more updated information about EVUS?
In case you still have doubts, we invite you to reach iVisa.com's support service. You can also get more details by browsing our website as well.
Start your online application today and forget about paperwork and other bureaucratic systems!