Please note that as of June 2022 the CDC no longer requires travelers to present a negative COVID-19 test or documentation of recovery from COVID pre arrival to the US
NOTE - If you are a non U.S. citizen and have recently been in any of the following countries you are not allowed to visit the USA right now; South Africa, Botswana, Zimbabwe, Namibia, Lesotho, Eswatini, Mozambique and Malawi.
If you're keen to find out how citizens of Germany can enter the United States during Coronavirus then it's definitely worth reading our informative article about this topic. At the moment, passengers who have been anywhere in the Schengen zone in the past two weeks will not be permitted to enter.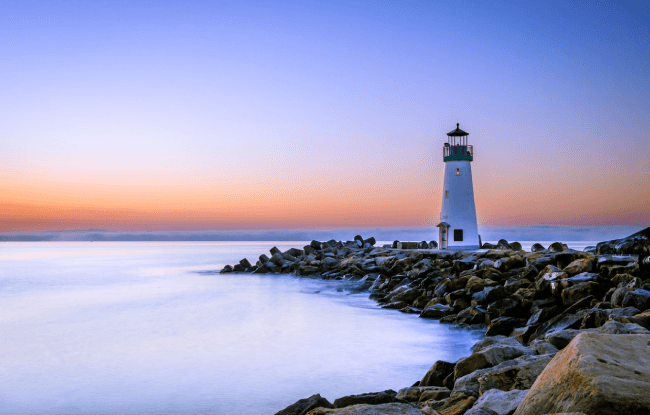 If you're a citizen of Germany living in another country then you could be allowed. In that case, get your Health Declaration with iVisa.com.
What can you tell me about how citizens of Germany can enter the United States during Coronavirus?
Eligible travelers who have spent the last two weeks outside Germany will need to follow new guidelines to enter the USA:
Visit iVisa.com and apply for an obligatory Health Attestation and also the State Health Declaration if necessary. If you're going to Alaska, Connecticut, Massachusetts, Colorado, New Jersey or Rhode Island you will need both.
What's the advantage to applying in advance?
It's never a good idea to leave your Health Declaration to the last minute, risking being fined or denied entry on arrival! When you apply in advance using our services we will schedule your application to maximize the chances of a smooth arrival.
Frequently Asked Questions
What's required to apply for a Health Declaration?
To get a Health Declaration for your trip to the US using the iVisa.com website, you must have:
Your valid passport, which won't expire for another 6 months.
An accepted payment method- select a credit/debit card.
A functioning email address to receive the Health Declaration.
Do I need a COVID vaccine or vaccination certificate to enter the United States?
Yes, the United States has been taking steps to restore travel within its borders and now all non-citizen air travelers aged 18 and over traveling to the United States need to display their a COVID vaccination certificate. Accepted vaccines are Moderna, Johnson and Johnson, Pfizer-BioNTech, Oxford-AstraZeneca/Covishield, Sinopharm, and Sinovac. The last dose must have been received a full 14 days before traveling.
Will I have to quarantine upon arrival in the US?
Quarantine requirements: There are no mandatory quarantine requirements, however 7-10 day self-isolation is recommended.
Check individual states for local quarantine requirements.
How fast can I get the Health Declaration with iVisa.com?
Your Health Declaration will be on its way to you before you know it, especially if you choose one of the faster processing options:
Standard: The average time frame with a low price.
Rush: Faster processing for a slightly elevated price.
Super Rush: The highest price reflects the almost-instantaneous service.
What do I have to do to get a Health Declaration with iVisa.com?
We simplified the steps to make them easier to digest and faster to finish:
Fill in the form for the product you require at iVisa.com and double check your answers.
Pick your processing speed from the three options provided.
Use a credit/debit card to pay the corresponding fee and submit the form. Who knew it could be so easy to travel to the USA?
Will I need any extra documents as well?
Getting a US ESTA is non-negotiable when planning how citizens of Germany can enter the United States during Coronavirus. So if you've recently got a new passport and your existing ESTA is no longer valid, start the application process today at iVisa.com.
Is the iVisa.com agency safe to use?
We understand your concerns when it comes to giving personal information out over the internet. That's why we'll go to any length to ensure that your data is always safe in our hands. Read our customers reviews for feedback before applying for your Health Declaration.
Where can I learn more about how citizens of Germany can enter the United States during Coronavirus?
If you want to know more about how citizens of Germany can enter the United States during Coronavirus, check out the interesting blogs on the iVisa.com page and have a word with one of the team using the chat feature, or by sending us an email.
iVisa.com Recommends
If you're a parent to a young child or teenager, there's a pretty big chance that they've already begged you for a trip to meet the characters of their favorite kids movies in Disneyland. It's hard to beat the Florida theme park, so why not make the most of your vacation to the USA and go all out with a multi-park vacation taking in Universal Studios, Epcot and Magic Kingdom.
Each has rides catering for family members of all ages. For those of you who prefer a gentle, lazy river style adventure, you will enjoy snorkeling above sting rays and colorful clown fish in Discovery Cove. Dine in the underwater restaurant which features a glass wall, allowing you to watch the sea creatures swimming above while you eat. You can also get limited tickets to swim with real dolphins so make sure that you book in advance for this once in a lifetime bucket list experience.