NOTE - If you are a non U.S. citizen and have recently been in any of the following countries you are not allowed to visit the USA right now; South Africa, Botswana, Zimbabwe, Namibia, Lesotho, Eswatini, Mozambique and Malawi.
If you're a reader planning to visit America, you might be curious as to how citizens of Mexico can enter the United States during Coronavirus. Well you're at the right place to find out- let iVisa.com guide you through the process.
Apply for a Health Declaration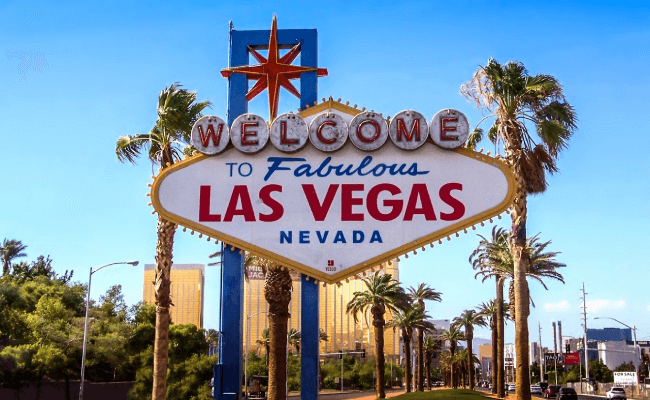 Can you detail how citizens of Mexico can enter the United States during Coronavirus?
In order to find out how citizens of Mexico can enter the United States during Coronavirus, it's important to keep an eye on any updates as the situation can change quickly in this current climate.
Complete the application form at iVisa.com to get the Health Attestation that every new arrival must have in order to enter. If you are flying to Alaska, Connecticut, Massachusetts, Colorado, New Jersey or Rhode Island then you will also have to apply for a State Health Declaration online.
Take a covid test at least 72 hours before your flight- you'll be asked for the results before boarding.
Go directly to your designated address on arrival and self-isolate for 10 days. Travellers are advised to do a covid test on day 3 to confirm that you have not been infected during the journey.
Isolation will end after day 10 if all is well.
Why Should I Apply in Advance?
Don't leave your Health Declaration to the last minute, risking being fined or denied entry on arrival!
Frequently Asked Questions
How can I get a Health Declaration?
To fill in the simplified application for a Health Declaration on the iVisa.com website, you'll need:
A passport. Make sure it's valid for at least another six months.
Payment option, for example a credit/debit card or Paypal.
A working email address where we will deliver the Health Declaration
Do I need a COVID vaccine or vaccination certificate to enter the United States?
Yes, the United States has been taking steps to restore travel within its borders and now all non-citizen air travelers aged 18 and over traveling to the United States need to display their a COVID vaccination certificate. Accepted vaccines are Moderna, Johnson and Johnson, Pfizer-BioNTech, Oxford-AstraZeneca/Covishield, Sinopharm, and Sinovac. The last dose must have been received a full 14 days before traveling.
Will I have to quarantine upon arrival in the US?
Quarantine requirements: There are no mandatory quarantine requirements, however 7-10 day self-isolation is recommended.
Check individual states for local quarantine requirements.
What are the range of processing speeds offered by iVisa.com?
We have accommodated everyone by offering three different processing speeds to get the Health Declaration you need:
Standard The low cost option.

USD 26.00

-

24 hours

.
Rush Paying a bit more means we can work faster.

USD 45.50

-

8 hours

.
Super Rush The top choice for emergencies and last minute getaways.

USD 78.00

-

4 hours

.
What do I do next in order to get a Health Declaration?
We've shorted it down to just a few lines, because we are all about simplicity and clarity:
Head to iVisa.com and find the application you need.
Enter your details and check it carefully for typos..
Pick your selected processing option.
Pay with one of our accepted payment methods.
Now just wait for your Health Declaration to ping into your inbox.
Will I need an eVisa too?
If you're a Mexican national trying to work out how citizens of Mexico can enter the United States during Coronavirus, you should know that you will also need a Visa as well as the Health Declaration. Reach out to a team member through Chat if you want to discuss this further with them.
Is it safe to trust iVisa.com's service?
We recognise that giving your private details over to an online company might give you anxiety. That's why we can assure you that your data will be treated with the utmost respect and protected by a high level of security at all times. Read our reviews to ensure you're happy to get your Health Declaration with us.
Can I talk to someone about how citizens of Mexico can enter the United States during Coronavirus?
Reach out to one of our expert team mates to find out more about how citizens of Mexico can enter the United States during Coronavirus. Feel free to send us an email if you prefer to take the time to write down your requests. There's also lots of great resources on the website at iVisa.com.
iVisa.com Recommends
If you have teenage children who would rather die than head out on a family day trip then you're making the right decision by booking a family getaway to New York. This busy city has something for everyone. Tempt your young adults into action by promising them a tour of the location sets from their favourite TV show. You can find a wide range of options which includes the Sopranos, Gossip Girl and Seinfeld. While they're occupied looking for the apartment used by the cast of Friends, you can make the most of your downtime with a horse-pulled carriage ride around Central Park. From only $120 USD, you can wind your way through this beautiful green space for half an hour, taking in the lively zoo animals and the 29 different statues such as Simón Bolívar, Christopher Colombus and the Sherman Monument. If you're feeling hungry after a busy day spent sightseeing, you simply have to eat the iconic dish of New York- pizza!