NOTE - If you are a non U.S. citizen and have recently been in any of the following countries you are not allowed to visit the USA right now; South Africa, Botswana, Zimbabwe, Namibia, Lesotho, Eswatini, Mozambique and Malawi.
In order to learn everything you need to know about how citizens of South Korea can enter the United States during Coronavirus, we've gathered the key facts in one place for your convenience. Find out how iVisa.com can help you.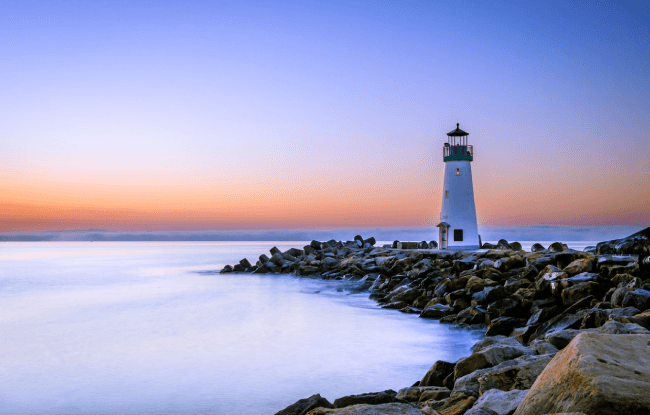 Can you advise me how citizens of South Korea can enter the United States during Coronavirus?
If you're not sure how citizens of South Korea can enter the United States during Coronavirus, read our nifty guide:
All travellers need to present a Health Attestation on arrival, and if you plan to fly to Alaska, Connecticut, Massachusetts, Colorado, New Jersey or Rhode Island then you'll also need a State Health Declaration. Apply for both at iVisa.com.
Book a covid test at least 72 hours before your flight. You will be asked for results prior to boarding.
Go straight to your accomodation on arrival and enter self-isolation for 10 days. It's advisable to take another covid test on day 3 to confirm that you have not been infected during your journey.
Why should I consider applying in advance?
A great benefit of using our services is that you have more time to relax and pack for your trip if you apply for Health Declaration in advance. You'll also avoid potentially being denied entry. What better reason do you need?
Frequently Asked Questions
What essentials do I need in order to get a Health Declaration?
If you need a Health Declaration for the US, applying with iVisa.com means you only need:
A passport with at least 6 months to the expiry date.
A payment method- we accept credit card, debit card and Paypal.
Access to an email address so that we can send you the Health Declaration
Do I need a COVID vaccine or vaccination certificate to enter the United States?
Yes, the United States has been taking steps to restore travel within its borders and now all non-citizen air travelers aged 18 and over traveling to the United States need to display their a COVID vaccination certificate. Accepted vaccines are Moderna, Johnson and Johnson, Pfizer-BioNTech, Oxford-AstraZeneca/Covishield, Sinopharm, and Sinovac. The last dose must have been received a full 14 days before traveling.
Will I have to quarantine upon arrival in the US?
Quarantine requirements: There are no mandatory quarantine requirements, however 7-10 day self-isolation is recommended.
Check individual states for local quarantine requirements.
What's the fastest I can get my Health Declaration with iVisa.com?
iVisa.com offer three processing options- the fastest of these is Super Rush:
Standard: The standard option has a budget price.
Rush: Pay more to speed up the process.
Super Rush: The highest cost option for the quickest delivery.
What are iVisa.com's steps to get the Health Declaration?
We've reduced this essential travel document process down to just three simple steps:
Visit iVisa.com and fill in the form, making sure to check for errors before moving on.
Pick your ideal processing speed.
Pay with a card or Paypal.
Will I need to apply for anything else?
Since 2008, when South Korea joined the visa waiver program, getting a US ESTA has been a vital step when learning how citizens of South Korea can enter the United States during Coronavirus. Now you can also fill out the form for this on iVisa.com too.
Is the iVisa.com website trustworthy?
We understand that you might be concerned about sharing personal information online, and we are happy to reassure you that we will protect your data like it's our own. Thousands of happy customers have left feedback of our reliable service, so check them out if you want more confirm that we are the right agency to process your Health Declaration.
Where can I find out more about how citizens of South Korea can enter the United States during Coronavirus?
If you're searching for more news about how citizens of South Korea can enter the United States during Coronavirus, take a look at the iVisa.com website, where you'll also find a team mate on Chat and a contact box to email us.
iVisa.com Recommends
When you travel to the United States of America, you enter a nation formed by a melting pot of cultures. Get a feel for the different types of people that reside there by sampling a range of meals in a variety of restaurants. Tex-mex is a fusion of dishes from Mexico and the US so where better to taste it than in the Fonda San Miguel in Austin, Texas. The owners of this iconic eatery have been serving delicious guacamole and refried beans for over 40 years. Traditional meals from southern states include biscuits, which are similar to the English scone- a type of crumbly bread snack that can be served alongside breakfast, lunch or dinner.
Gravy is another common accompaniment that is also popular in the UK- it's a meaty sauce that is poured over food to add texture and flavour. Of course big steaks, hamburgers, milkshakes and hotdogs are also available everywhere- so we recommend that you avoid watching your figure for the duration of your trip.