Please note that as of June 2022 the CDC no longer requires travelers to present a negative COVID-19 test or documentation of recovery from COVID pre arrival to the US
NOTE - If you are a non U.S. citizen and have recently been in any of the following countries you are not allowed to visit the USA right now; South Africa, Botswana, Zimbabwe, Namibia, Lesotho, Eswatini, Mozambique and Malawi.
British readers have had some long spells of lockdown recently so you might be starting to get itchy feet now that the vaccination program is in full swing. To learn how citizens of the United Kingdom can enter the United States during Coronavirus and find out how iVisa.com can help, read on.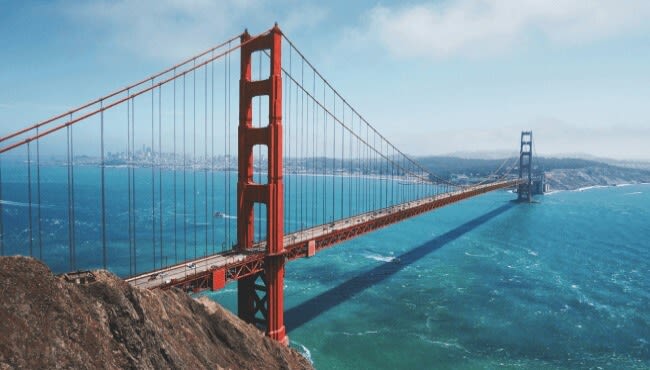 Can you tell me how citizens of the United Kingdom can enter the United States during Coronavirus?
At the moment, travellers arriving from the UK, or those who have been there in the last 2 weeks are not allowed to enter the USA. This could change at any time, so check back for updates. Citizens of the UK who have been staying in another country should be able to enter by following these guidelines:
Complete the obligatory Health Attestation at iVisa.com where you'll also be able to get a State Health Declaration if you're going to Alaska, Connecticut, Massachusetts, Colorado, New Jersey or Rhode Island.
What's good about applying in advance?
Whatever document you need, applying in advance is always a great idea. Our expert team will schedule your application for the optimum moment to make sure that your trip gets off to a smooth start.
Frequently Asked Questions
Do I need a long list of paperwork to apply for the Health Declaration?
Getting your Health Declaration through iVisa.com is so easy because the list is short. You must have:
A passport, valid for 6 more months.
Bank card (credit/debit) to pay our fee.
A secure email address to receive the Health Declaration
Do I need a COVID vaccine or vaccination certificate to enter the United States?
Yes, the United States has been taking steps to restore travel within its borders and now all non-citizen air travelers aged 18 and over traveling to the United States need to display their a COVID vaccination certificate. Accepted vaccines are Moderna, Johnson and Johnson, Pfizer-BioNTech, Oxford-AstraZeneca/Covishield, Sinopharm, and Sinovac. The last dose must have been received a full 14 days before traveling.
How soon will I be sent my Health Declaration with iVisa.com?
iVisa.com is ideal for last minute travellers because we offer a Super Rush service to process your Health Declaration even faster than other agencies:
Standard: The lowest cost choice.
Rush: A quick option when you can afford to pay more.
Super Rush: The super fast option.
Will I have to quarantine upon arrival in the US?
Quarantine requirements: There are no mandatory quarantine requirements, however 7-10 day self-isolation is recommended.
Check individual states for local quarantine requirements.
What do I need to do to get a Health Declaration with iVisa.com?
We strive to take the complication out of your vacation so there's really only a few basic steps to follow:
Enter your details on the application form at iVisa.com.
Review your responses for errors and select your chosen processing time.
Pay for our processing fee and any other charges with Paypal or a bank card.
And that's it!
Should I apply for an ESTA too?
A US ESTA is normally the only requirement when considering how citizens of the United Kingdom can enter the United States during Coronavirus. Due to the current circumstances, a Health Declaration is also required from eligible travellers.
Can I trust the expert team at iVisa.com?
You can trust us with your Health Declaration application and any other document processing you need because we have perfected the art of stress-free travel planning. Check out our Trustpilot reviews for more customer feedback you can count on.
Can you tell me more about how citizens of the United Kingdom can enter the United States during Coronavirus?
If you interested in speaking to a team member about how citizens of the United Kingdom can enter the United States during Coronavirus, simply fire us an email or reach out using the chat function on the iVisa.com homepage.
iVisa.com Recommends
Animal-lovers will love San Diego. Many cities have zoos, but the San Diego zoo is one of the most important in the world due to its strong emphasis on protecting endangered species, research and continual release, when possible, of at-risk animals back into the wild. We advise you to spend a day in this must-visit park where you can also glimpse elephants, giraffes, koalas and mountain lions.
Bring a hat to stay sun-safe in the warm coastal weather. Another fabulous activity for tourists with an affinity for sea creatures is a whale watching tour. Set off on a speedboat out into the Pacific Ocean where you can enjoy an unforgettable afternoon looking for a telltale spray of water in the distance that indicates a whale is passing by. Depending on the time of year you can spy them heading north or south. You'll be left speechless by your proximity to these majestic mammals. If you don't see any, often the guides will give you a return ticket to come back another day for another (free!) turn at whale watching.