If you are an Indian citizen and wish to travel to America, you can apply for a US Tourist Visa. Online visa applications are not possible. However, you can fill out the form DS160 online. This service is offered by iVisa.com and our partner VisaExpress and allows you to apply. Here is some useful information about How to apply for a US Tourist visa from India.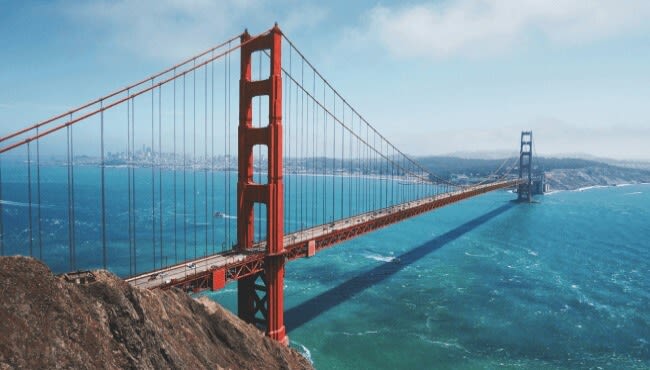 Frequently Asked Questions
What are the requirements for an online DS-160 exam?
You don't have to meet many requirements for How to apply for a US Tourist visa from India. This is all you need to provide.
Valid passport - Anyone who wants to apply for a US Tourist Visa must have a valid passport valid for at least another six months after the date of intended arrival in the US.
Photo - Along with the application form, you will need to upload a picture of yourself. You must upload a recent photo and meet the requirements. You'll have to print it too.
You will need to pay the fee to obtain a US Tourist visa. This fee can be paid after you submit your application, but before your interview. It all depends on your nationality. Service fees will apply, obviously. VisaExpress can accept debit and credit cards.
Application form for the US TOURIST VISA
Next, you should check the program listing. VisaExpress has created an easy-to-use form for How to apply for a US Tourist visa from India that you can complete in 10 minutes. You should also know that iVisa.com's customer support is available 24/7.
The three measures of the form for How to apply for a US Tourist visa from India.
First, they will ask you to provide some personal details and travel information. This will affect the cost of yourHow to apply for a US Tourist visa from India.
You will be asked to make payment and review your form to ensure it is error-free. You will need to do the same thing again if you make an error in your application confirmation.
You will be required to upload supporting documents when you move on to the next step. Here is where you will need to upload the photo for your application. You will be notified if additional documents are required.
Once you are done, you can submit the application for How to apply for a US Tourist visa from India. VisaExpress will send the confirmation letter at the time frame you'll have chosen, to your email account.
Can I trust iVisa.com?
Yes, you can trust in the information that iVisa.com is giving you for the process of How to apply for a US Tourist visa from India. Check out our customer reviews to know more about our success.
Where can I find more information?
If you have any questions about How to apply for a US Tourist visa from India, don't worry, we are here 24/7 for you. Also, we redirect you to VisaExpress, to talk with them and start your visa process.
iVisa.com Recommends
Chicago is the third-largest city in America and is also one of the most popular tourist destinations in North America. It is located on the shores of Lake Michigan. Chicago is called "the Windy City" because weather changes constantly, with climate ranging from cold winters to hot summers.
There are several famous landmarks that tourists visit. The Willis Tower, for example, was originally named Sears Tower when it was completed in 1973. It's located between the Chicago River and Lake Michigan and has 102 stories with 1,353 feet (ca. 412 meters) high. The Willis Tower (also known as Willis Tower) is an iconic building which dominates much of Chicago's skyline.
The Art Institute of Chicago has one of the best art collections in the world, with more than 300,000 paintings. The Cloud Gate sculpture is a famous landmark of Chicago. It's also known as "The Bean", it's a 110-ton bright-copper structure located at the AT&T Plaza in Millennium Park. Another place to visit in the USA, is the Walt Disney World Resort (WDWR). It is the world's largest vacation resort, located in the city of Bay Lake, Florida. WDWR is owned and operated by The Walt Disney Company through its Parks and Resorts division.
It has been visited by over 480 million guests since it opened to the public in 1971. Other attractions include: Magic Kingdom Park, Epcot, Disney's Hollywood Studios, Disney Animal Kingdom Theme Park, Blizzard Beach Water Park and Typhoon Lagoon Water Park.
Disneyland Paris also popularly known as Disneyland Resort Paris or just EuroDisney is a theme park and vacation resort complex in Marne-la-Vallee near Paris, France. It was Europe's first Disneyland, it opened on 12 April 1992.
Finally, a good city to visit in the USA is Los Angeles. It is the second most populated city in the USA, with more than 3.8 million people living there. The greater Los Angeles area can also be considered as one of the world's largest metropolitan areas with over 17 million people living in a 469-square mile (1,215 km2) area.