Please note that as of June 2022 the CDC no longer requires travelers to present a negative COVID-19 test or documentation of recovery from COVID pre arrival to the US
One of the first things you need to do before traveling to the US is to check which type of document you need to enter the country, provided that you need one. Since only four countries and Bermuda are visa-exempt, chances are that you need a visa or a US ESTA.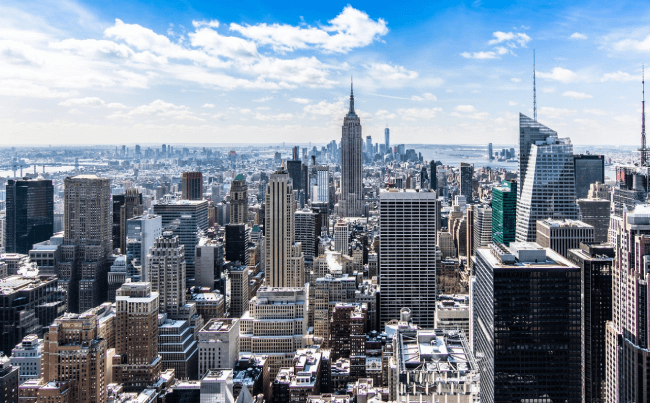 How to get a US visa
There are about 185 types of US visas, but the most common types are B1 and B2. The former is issued for business purposes, while the latter is for tourism and medical purposes. Depending on which one you need and qualify for, you must pay a visit to the nearest US diplomatic mission and submit your application there. To find out the requirements, we suggest that you give the diplomatic mission a call and have them answer your questions. While there is a lot of information online, not all of it is reliable.
How to get a US ESTA
If you are lucky and you are one of the 38 nationalities who are visa-exempt, for short stays, all you need is a US ESTA. The document is available online, and iVisa.com can help you get it. The first thing you need to do is to check if you have everything you need for a successful online application process. Here is what iVisa.com asks of you:
Passport – you must hold a valid electronic passport with a digital chip that contains your biometric info. At the same time, the passport needs to be valid for at least another 6 months from the date of arrival in the United States.
E-mail address – the US ESTA arrives via e-mail, which is why you must have a valid e-mail address to which you have access. Once iVisa.com sends you the ESTA, do not forget to print out at least one physical copy of the document.
Means of payment – the payment must be made during the online application process, which is why you must have a method of online payment. iVisa.com accepts credit and debit cards, but you can also use PayPal, Alipay, or WeChat; whichever you find most convenient.
The next thing on the list is to fill in the online application form. That should be easy, and the whole thing should not last more than 20 minutes. If you have questions or need help with the form, iVisa.comprovides excellent customer support 24/7.
The form you are asked to fill in has three easy steps. The first one covers the general information and the processing time. As for the latter, keep in mind that each option has its own cost. iVisa.com gives you three processing time options:
Standard processing time – This is the slowest option. Your application is processed within 2 days from submission, and you will be charged just $29.
Rush processing time – if you are looking to get your US ESTA sooner than 48 hours, the Rush option guarantees that you have your document in 12 hours. The cost this time is $59.
Super Rush processing time – since this is the fastest option you have at hand, it is the most expensive as well. You will be charged $79, but you can have your ESTA in as little as 6 hours.
Step number two asks you to make the payment and revise your form, while the third step is for documents upload. Once you are finished, you can submit your application, and your ESTA will arrive in the timeframe of your choosing.
While we cannot help you get any other kind of US visa, we process [US ESTA] applications. The document you receive is valid for 2 years since issue or until your passport expires, should that happen first. You have multiple entries, but you cannot stay in the US for more than 90 days at a time.