Please note that as of June 2022 the CDC no longer requires travelers to present a negative COVID-19 test or documentation of recovery from COVID pre arrival to the US
Planning a trip to the United States can be quite a complex task, especially when it comes to preparing the necessary documentation. If you are a Chinese citizen, you must learn how to obtain an EVUS for a Chinese passport, which is possible by following the steps you'll find in this article.
With iVisa.com, applying online to obtain this document is very easy. Plus, you won't have to spend more time in vain and thus you can worry only about your luggage. Your trip will be closer than expected and with no stress in mind.
Read the FAQs below to get all the details about the EVUS.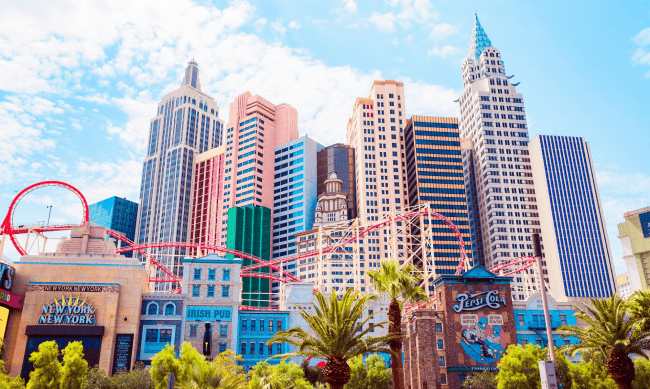 FAQS
What is an "EVUS"?
The Electronic Visa Update System or EVUS is an authorized system that allows you to enter the United States if you're Chinese and the purpose of your trip is pleasure or business on a 10-year U.S. visitor Visa, class B1, B2, or B1/B2. Any Chinese traveler that match this description must apply for an EVUS.
How can I know if I'm eligible for the EVUS?
To know if you can apply for an EVUS, you have to answer the following statements:
You are a Chinese citizen.
You have a valid Chinese passport at this moment.
You are traveling to the U.S. for business or entertainment.
You have to renew your current EVUS.
If you answer "yes" to all of these, or at least to the first three, then you can apply for the EVUS.
What are the requirements to apply for the EVUS?
The best thing about the EVUS enroll is that it only requires a short list of documents, and with iVisa.com, the process will be even milder. Don't forget that if you have to renew your EVUS, then you'll need the same papers as if you were applying for the first time. Here's the following list of requirements:
A valid Chinese passport.
A scanned copy of your passport first page (information page).
A valid 10-year U.S. visa. The visa has to be one of the following: B1, B2, or B1/B2.
A correct email address to obtain your document properly.
A correct payment method. You can pay with a credit/debit card or Paypal.
You also have to offer your contact information including your U.S. address.
What are the processing times and prices to get my EVUS?
With the Official EVUS Enrollment, there's no price to pay, but you'll have to be cautious with the process and wait a lot according to their availability. On the contrary, if you apply with iVisa.com you'll receive your EVUS faster and you'll only have to spend 20 minutes completing an online form.
iVisa.com can offer you the EVUS faster and easier, but you have to pay a price. Don't worry too much about it, since iVisa.com has three options for you according to your needs. It's a win-win situation.
These are your options:
Standard Processing Time: your EVUS will be ready in

7 days

by paying

USD 33.99

.
Rush Processing Time: you'll only have to wait

5 days

and pay

USD 54.99

.
Super Rush Processing Time: this is the fastest option with iVisa.com. Your EVUS will be ready in

3 days

, but the prices will be higher. You'll have to pay

USD 109.99

.
How can I apply for an EVUS with iVisa.com?
As we said before, you can apply for your EVUS with the U.S. Official Website of the Department of Homeland Security, but it can be a troublesome method, especially because it can be bureaucratic, and it doesn't include translations.
But, if you use iVisa.com's system, you can apply for your EVUS in just a few minutes. If you have any trouble, you can translate it to your official language or you can easily contact iVisa.com's support service.
Here's the list of steps to follow:
1.First, fill out the online application form with information like name, address, and phone. In this part is also important to choose the processing time.
2.Second, confirm that the information you gave in step one is valid, with no typos or other mistakes. You also have to pay for iVisa.com's service with a credit/debit card or a Paypal account.
3.Third, upload your valid B1/B2 visa along with the other documents and after that, send the online form.
Once you complete this process, all you have to do is to wait for your EVUS according to the processing time you selected. You'll get the heads up via email, so be sure to provide a valid email address.
What is the difference between the U.S. visa and the EVUS?
The main difference is that the EVUS isn't a Visa. All the legal requirements in EVUS aren't the same as in the U.S. Visa. That's why, citizens that are from the People's Republic of China need both the B1, B2, or B1/B2 10 year valid visa and the EVUS. You don't need an EVUS if you have another type of visa with a 10-year valid use.
How will I know if my enrollment is successful or not?
Most of the time, you receive your EVUS update via e-mail in less than a minute. In certain cases that need additional time to process, an answer is mostly delivered in at least 24 hours. We recommend you to stay alert to your email and check the information according to the processing time you selected.
Why do I need an EVUS if I already have a US Visa?
Even if you have a valid U.S. visitor Visa, class B1, B2, or B1/B2, you still have to apply for an EVUS. This is an important requirement under U.S. Immigration law that authorizes you to enter the country without any issues.
Where can I find more information?
Don't worry if you still have doubts about the EVUS enrollment, we've got your back this time. You can contact us via chat, or you can receive more information by visiting iVisa.com's website.
Get your EVUS for a Chinese passport today and forget about stressing with papers!