Please note that as of June 2022 the CDC no longer requires travelers to present a negative COVID-19 test or documentation of recovery from COVID pre arrival to the US
What is the I Visa Visa?
The I Visa is a category for Media workers. In other words, this visa is for representatives of foreign media, and it includes people from the press, radio, film, and print industries.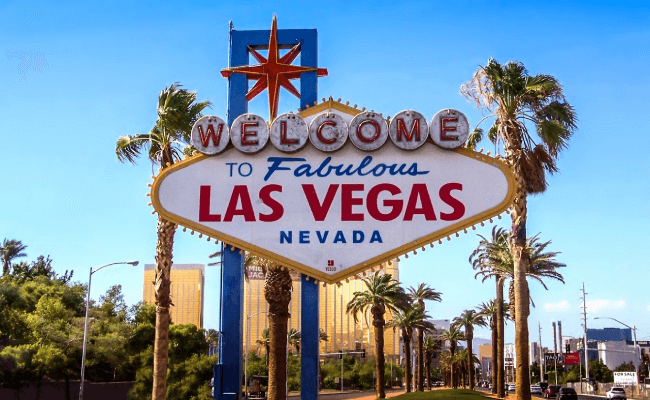 Also, the I Visa is available for a temporary state in the United States in order to work in informational or educational media. The applicant must belong to a foreign media organization, and the activities in the US must be related to gathering news, reporting current events, or other related media.
Do you want to know more? Check the details about the I Visa for Foreign Media, Journalist, and press next.
Who can apply for the I Visa?
Anybody who applies for an I Visa must meet any of these statements:
You must be an employee of a foreign information media or an independent production company. You must have a credential issued by your home country that justifies your journalistic activities.
You should be a member of a media company engaged in a specific production or distribution of the film.
You're a journalist working under a contract with an official credential.
You're traveling to the United States as a foreign journalist to report on a US event for a foreign audience.
You have a credential as a representative of a tourist bureau.
You're an employee of a company that distributes technical industrial information expected to work in the US for that purpose.
Are you ready for this journey? Let iVisa.com tell you all about the I Visa for Foreign Media, Journalism, and press.
How much does it cost to apply for the I Visa?
The I Visa application fee is USD 160. Remember that it's a non-refundable fee, which means that you won't have it back if your visa is rejected. Also, consider other expenses related to the procedure that could come up at any point.
Continue learning more information about the I Visa for Foreign Media, Journalism, and press.
How long does it take to process my I Visa?
The US immigration services don't have a specific waiting period for the I Visa. It depends on your specific case. Besides, scheduling an interview could take a few months if several applications are waiting down the line.
If you're already planning your trip, apply for your I Visa as soon as possible.
Can I apply for the I Visa online?
Although you can do part of the I Visa process online, some actions demand that you attend in person. For example, you need to approach the nearest US embassy or consulate for your in-person interview.
Don't worry! iVisa.com all the details you need for the I Visa for Foreign Media, Journalist, and press.
How do I submit my I Visa?
Fill out Form DS-160 and attach a picture. Print the confirmation page and bring it to your interview.
Schedule and attend your interview with all the required documents.
Expect a response from the US embassy or consulate about your I Visa.

Required documents

Valid passport. Make sure your passport has a 6-month validity after you leave the United States.
Form DS-160. Print the confirmation page.
Photo. Attach the photo to Form DS-160 according to the photo requirements.
Application fee payment receipt.
Remember that the consular officer could ask for more documents to support your application. For example, if you're a freelance journalist to a foreign media company, provide a valid contract. Also, attach your journalistic credentials whenever necessary.
Tips for filling out the I Visa forms
Use black ink. We recommend completing the forms electronically and printing them afterward. Still, if you want to complete them physically, you must use black ink.
Double-check your details a few times and confirm they're correct.
In case any of your documents aren't in English, you must have official translations.
Our expert team can explain all about the I Visa for Foreign Media, Journalist, and press.
How does apply with iVisa.com work?
iVisa.com has simplified the procedure for any online visa you need. Check what you will gain when working with us.
Digital forms with easy language. Forget about technical words that you won't understand. We have a simple language.
Experts checking your documents. You will have an extra set of eyes confirming your application is error-free.
100% government complaint photos. We know what the US government is looking for in your visa photo. Let us support you!
Advice throughout your journey. Any questions? We know how to solve all your doubts.
Keep checking more about the I Visa for Foreign Media, Journalism, and press.
Frequently Asked Questions
Can I extend my stay in the US?
Yes, you can. However, we must state that you must leave the United States on or before the date in your entry stamp or Form I-94 unless you have requested an extension of your stay. We recommend checking the US Citizenship and Immigration Services (USCIS) website for all the details about staying longer in the United States.
Remember that a failure to depart before the indicated date can negatively affect your immigration record with the US.
In what cases can I use a Visitor Visa instead of an I Visa?
If you do any of the following activities, you may only need a Visitor Visa:
Attend a seminar, convention, or event of this type as a participant.
Guests speak, lecture, or attend an academic activity. This event shouldn't last longer than nine days at one institution.
Take a vacation. You can't report or work during your time in the US.
Citizens of Visa Waiver Program.
You will do independent research.
Take photos that will not provide you with an income from a US source.
Whether you need a Visitor Visa or the I Visa for Foreign Media, Journalist, and press, we can help you with all the details.
Can I trust iVisa.com?
Of course! Our platform is the safest as we work with the highest security measures. All your details are safe with us. We're here to help you and make your life easier.
Trust us and find out more about the I Visa for Foreign Media, Journalism, and press.
I have some doubts. Who can I contact?
Don't hesitate to contact our support agents, who are available day and night for any inquiries.
Don't miss the opportunity to know all about the I Visa for Foreign Media, Journalist, and press.